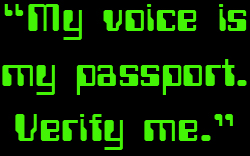 On April 23rd, Vanessa, the Community Manager for Google, confirmed that Google may in fact request a scanned copy of your business license for some businesses when conducting a Google Places verification. This new process seems to be a verification measure Google may use in the near future for businesses with which they have deemed "unclear" or may not have enough information on.
Advice Interactive does not presently have an example from our clients and can only "speculate" what happens if you don't supply your scanned copy of your business license. Our Google Places optimization experts think this is yet another move from the Big G to try and get rid of the spammers since this comes right on the heels of the Google Penguin release.
Advice fully supports this move and think it's a nice shift to provide another level of certainty to the users of Search that a business is truly legit.