https://www.distilled.net/u/Recently, I've been playing around with project management tools and reading up on PM methodologies. Since there are a myriad of tools and methods out there, I naturally had a lot of questions about how other companies in our space manage their projects, meet deadlines, and ultimately please clients.
In addition to a lot of research, I decided to reach out to a few people that have extensive experience in this area. They were asked to answer 3 questions:
What tools do you use for Project Management?
Do you prefer agile, waterfall, or another PM methodology?
How does company culture fit into project management?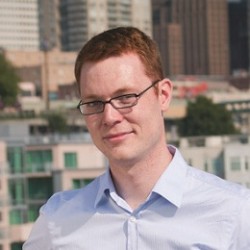 Rob Ousbey – @RobOusbey
COO at Distilled
1. What Tools Do You Use For Project Management?
We have an in-house project management system for managing availability, planning, time assigned to projects. From a per-project/per-employee perspective, we use various things – we're not too prescriptive about how people manage their time / tasks.
A number of people use Evernote – I'm a convert. We even used it as the basis for a conference session in NYC:
Google Docs actually works very well for us in a number of cases – and makes it particularly easy to collaborate on things with our team members & clients.
2. Do You Prefer Agile,  Waterfall,  Or Another PM Methodology?
Most of our projects are a lot more in the spirit of Agile than Waterfall, PRINCE2, etc.
Again, it depends on the requirements of a particular project. Whilst we're able to behave fairly traditionally in some cases (we create a plan, execute it) that's not always the case. It's often the case that we need to be very responsive to developments within a client organization; in some cases that's taken to extremes, when we're just available to consult on a client's questions/problems as they arise.
Certain teams have a more structured approach that works for their work. Our Outreach team – for example – run a monthly Sprint & daily Scrums for the work they're doing on client projects. (And keep the backlog on a Kanban board; currently that's Trello.)
3. How Does Company Culture Fit Into Project Management?
We have internal memes at Distilled (Get Shit Done, Ship It, Discover-Implement-Share etc) that stem from project delivery being top-of-mind for our consultants – but also encourage us to treat PM in a 'Distilled Way'.
The biggest way that culture and project management intersect for us is in the concept of 'Effecting Change'. Our clients don't need theoretical answers to their problems, and they don't want good solutions that can never be implemented within their organization. That phrase summarizes our intent to always deliver change to our clients… and that all steps we take should be heading towards that goal.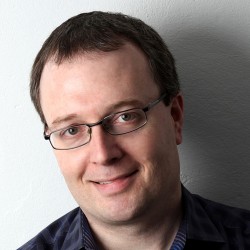 Ian Lurie – @portentint
Founder and CEO of Portent Inc
1. What Tools Do You Use For Project Management?
We use BaseCamp for 90% of our project management work. The mix of to-dos, milestones and messaging make it pretty ideal. We supplement that with Google Docs (for information sharing and team editing), Toggl (for time tracking, but not billing) and whatever our clients use. Our main focus is on not making tools the centerpiece of smart project management. No tool can fix a broken process, so we've put a lot of work into the process, first.
2. Do You Prefer Agile,  Waterfall,  Or Another PM Methodology?
We don't use any single methodology. We're very devoted to GTD, Pomodoro and some elements of Agile, but tend to mix those together as works best project-to-project. GTD and Pomodoro are great tools for helping individuals execute. Agile/Kanban/Scrum are great techniques for teamwork.
3. How Does Company Culture Fit Into Project Management?
"Culture" isn't really part of project management. I know this is heretical. Most managers will say culture has to be woven into project management methodologies. But I'm more of a fan of team chemistry. Culture is a set of shared values. Chemistry is how folks work together and support each other within those values. You can have a fantastic culture and never get anything done. With chemistry, though, team members work together to get stuff done, recognize that one person's success is everyone's, and really understand how the values they share bring joy to their work. Great work results from great chemistry.
Sean McColgan – @seanmccolgan
 Founder of Acquisition Engine
1. What Tools Do You Use For Project Management?
Asana + Trello + Zapier
2. Do You Prefer Agile,  Waterfall,  Or Another PM Methodology?
PM approach using personal Kanban methodology with three boards of all current projects – backlog, in progress, and done.
All of our workflow/systems are entered into Asana – when we kick off a new project (say a viral infographic design and distribution project). We have Zapier hooked up to automagically send over all of the processes over to a Trello board – we then have a day-to day high level view of what needs to be done to move the needle.
3. How Does Company Culture Fit Into Project Management?
At Acquisition Engine we're a distributed network of creative producers, content strategists and data visualizers dotted all over the world, so having a cloud based collaboration platform is essential to our clients success.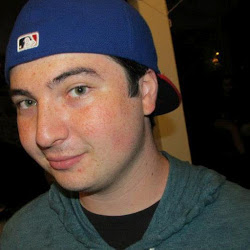 Joshua Davidson – @dasjoshua
Founder of Chop Dawg Studios
1. What Tools Do You Use For Project Management?
We actually created majority of our project management tools in-house. The ones we made are called Whiteboard and Sketchbook. Whiteboard acts as well.. basically a company Whiteboard. Anybody in the company can share what they are working on, ask questions, share their favorite links, share .gif images, it is basically an organized mess which helps us remain productive while keeping our culture in full-swing. It is a great mix. Sketchbook is the same thing, except for projects. So only certain individuals involved in a project can access that given projects Sketchbook. This allows for more detailed postings and organization when it comes to projects, but still shares the same functionality that everyone is already accustomed too.
For communications, we absolutely love using Skype. Skype is our best friend. Everyone on my team is required to have an account (Remember that we all work from our homes across the United States, we do not have an office). This is where we talk voice-to-voice and person-to-person. I am a huge believer too that being able to directly see someones facial expressions and hear the tone of their voice is key to an online operation. You cannot just continually chat via text. It will not work.
2. Do You Prefer Agile,  Waterfall,  Or Another PM Methodology?
This is interesting. I have never been asked this. My personal management tactic is a bit different. I really trust my team to get the job done, and to be transparent 100% of the time. This translates into typically fast-paced projects because we all understand where our strengths and weaknesses lie, and how to strategize around it.
3. How Does Company Culture Fit Into Project Management?
Dude, this is huge. I cannot stress that enough. This is our life's work. We are changing the way businesses and startup work. Having my team (and myself) act like robots to get the job done contradicts human nature and the way we are programmed to work. Having a team that are all friends, depend on each other, trust each other, and have just as much fun to make just how hard they work, is what it is all about.
I am fortunate to have the greatest group of guys ever working for me, and it all comes down to the fact we have a culture to support creativity, productivity, and fun. You only live once right? So live it right, have fun and create kickass things. 🙂
Who Wins?
In all the answers here, a common theme I noticed is how the personality of teams themselves are the determining factor for how work gets done. To me, this speaks to how the personality of a company is defined and what kind of chemistry is promoted. Whether you're a company who prides itself on doing fast projects, large projects, or small projects, the PM methodologies that seem to have the greatest success, are the ones that revolve around how the team itself gets work done.