Advice Interactive recently undertook a massive site redesign of Professional Doors and Windows, a garage door and window company in the Dallas-Fort Worth area.
Before the Professional Doors and Windows Website Redesign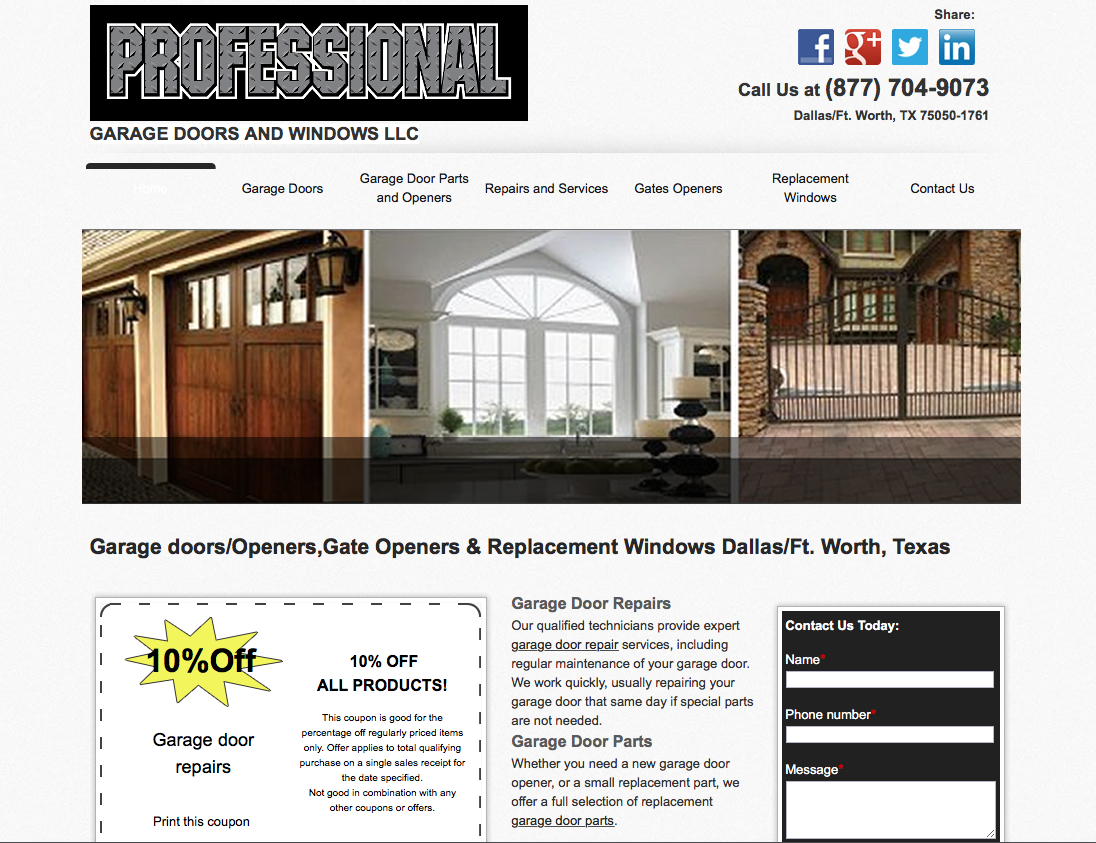 Mirror, Mirror, On The Wall
The old site had multiple mirror sites that really needed to be consolidated into one single domain.  Keeping everything uniform helps to maintain solidarity and consistency with the domain name.
New Modern Look
The old site design was very bland and two-dimensional. We really wanted the landing page to make a great first impression. The old design had malfunctioning hover buttons that actually prevented a user from seeing what they are clicking on. The new modern design allows a user to easily navigate to find whatever information they need quickly and easily. With easier access to their services, a visitor is much more likely to convert.
Brand New
The old site was all over the place with branding. There was no cohesive feel or message that was portrayed by the lack of design. The new site design is striking, memorable, and creates a brand feel. Clients that visit the site are much more likely to identify the brand by the logo or even color scheme.
Mobile Responsive Design
Since Google's update regarding increased rankings for mobile-responsive sites, it is never a more important time for your site to be mobile-friendly. We wanted to redesign the new site to look great no matter what device a user views it on. With many more people using their phone or tablet to surf the net, it is crucial to have a mobile responsive design like Professional Doors and Windows.
After The Website Consolidation and Launch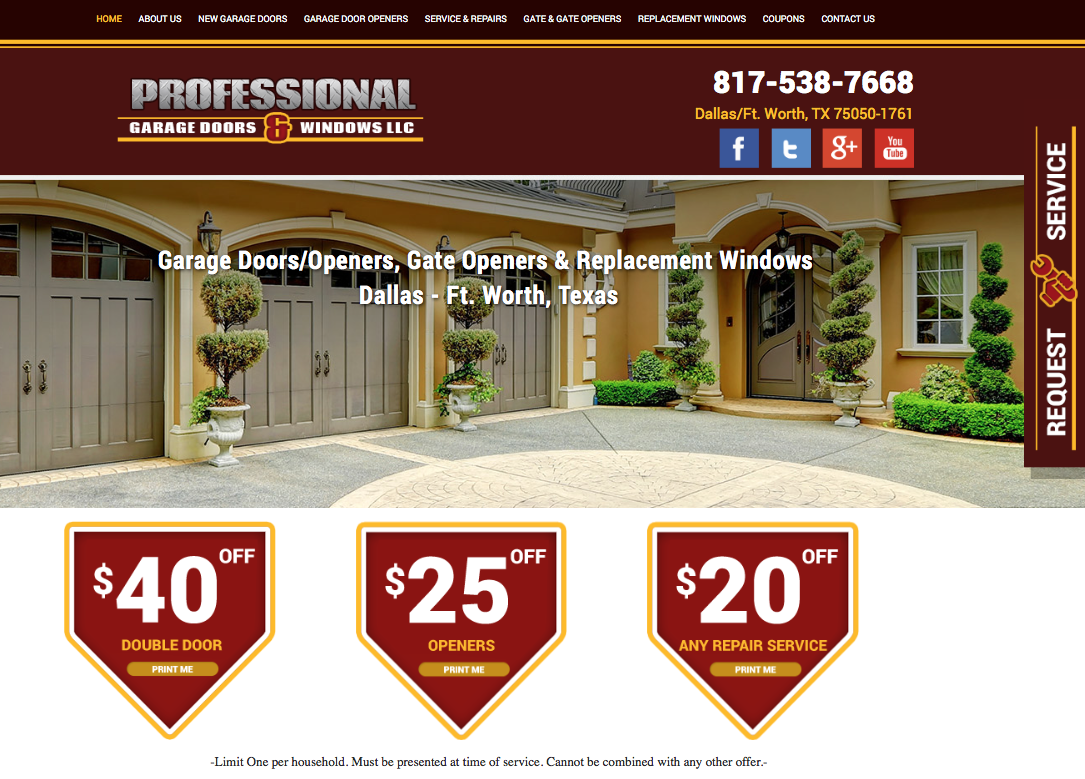 There were a lot of changes that we made to reflect the brand, improve navigation, and create a much more mobile-friendly site experience.
Advice Interactive assists clients in improving their site, improving rankings, and increasing conversions. Contact us today at (877) 692-7250 to speak to one of our site design experts.