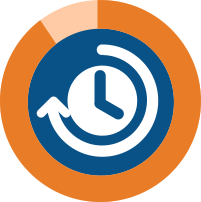 90% of the time spent on a mobile device takes place in mobile apps. Businesses and brands that put their names directly into the hands of the consumer will win every time.
Create Branded Mobile Apps On-The-Fly
with Advice Mobile's App Technology

Auto App Creation
Create a custom app in minutes with rich push notifications that can include video, photos and text for announcements, discounts and offers. Include links to social media sites, photo galleries and useful URLs to keep customers engaged.

Rich Push Notifications
Increase direct opens through rich push notifications, which allow businesses to send images, photos, videos and links directly to their customers to drive immediate action.

Private/White-Labeled Dashboard
Start reselling mobile apps under your brand. Businesses will be able to make changes and update apps in real-time through your branded dashboard.

Useful Analytics
Track user engagement and learn more about customers with Advice Mobile's built-in analytics.

Real-Time Updates and Editing
Update the app in real-time from any device, including smartphones.

Social Media
Businesses will have the ability to link social media sites to encourage customer engagement.

Click-to-Call & Click-for-Directions
With a simple click, customers can connect to local businesses, view maps and get driving directions.

Easy Demo
Demo mobile apps to businesses before purchase and submission to the iOS App Store and Google Play Store.
Contact Us Now
TO GET STARTED
Start NOW by requesting a demo of our technology.