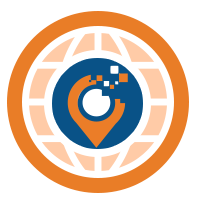 We've scoured the web for the highest quality directories and now they are available for the taking. See why Presence Enhancers are the future of local presence management.
The Secret Behind
our Presence Enhancement Package

Directory Strength
Always get the most bang for your buck. The directories we choose are the best of the best. These are the very top performers among the millions on the web.

Domain Authority and Trust
Directories we include in our packages must meet stringent Domain Authority requirements. Only highly trusted sites are considered.

Page Rank and Site Traffic
The elite group of directories we choose have outstanding site traffic numbers and unmatched Page Rank. We're committed to quality first.

Moderation and Advertisement Policies
Spam isn't a problem here. These are directories that users actually use. Not just anyone gets access to these. But our reputation in the industry allows us access to the very best.

Proprietary Algorithms
We don't trust anyone but ourselves to qualify these sources. Our proprietary algorithms keep us in-the-know about these quality factors and more.

Trust and Visibility Score
We constantly review our directory offerings, and if for any reason the trust or visibility scores drop, we remove them immediately.

Omnichannel Visibility
Your visibility extends far beyond the world wide web. Think wearables, GPS, smart houses, beacons and even self-driving cars.

FREE Judy's Book Premium Listing
We'll take care of the cost. That's $240 you can keep right in your pocket.
Contact Us Now
TO GET STARTED
Start NOW by requesting a demo of our technology.

35% The starting visibility score of businesses that come to us.

85% The average visibility score of businesses using our services.

We are not a submit it and forget it solution. We monitor and keep location data accurate and updated.