Businesses Cannot Ignore Their Voice Presence

Comscore estimates that by 2020, more than 50% of searches will be via voice.

75% of smart speaker owners perform searches for local businesses on a weekly basis.

With Voice Presence, partners can get a business' data added directly into smart device voice assistants like Alexa, Siri, Cortana, Bixby and the Google Assistant.

Voice Presence uses a multi-touchpoint approach to ensure businesses surface in voice search queries for their specific products and services.
The Advice Local Way
Our 100% white-label partner solution makes it easy for us to help you help your customers get found. All of these Voice Presence features come standard with our listing management services — at no additional cost!
Voice Presence Features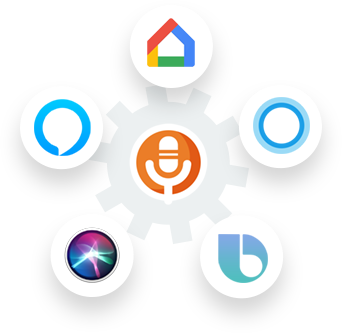 Voice Engine
Deliver enhanced business data directly to voice assistants like Siri and Alexa. This includes key questions and answers unique to each business, such as their products and services, and it can even include specifics, like if they are pet friendly.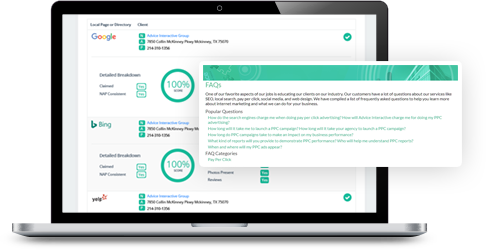 Technology Integration
Built-in features that generate common frequently asked questions (FAQs) and support the inclusion of custom FAQs for each business within the partner dashboard.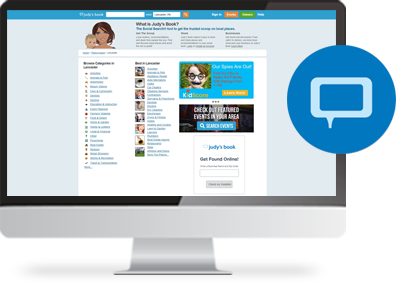 Voice-Powered Listings
Submitting to voice-powered partner sources like Judy's Book to ensure the business surfaces for common FAQs.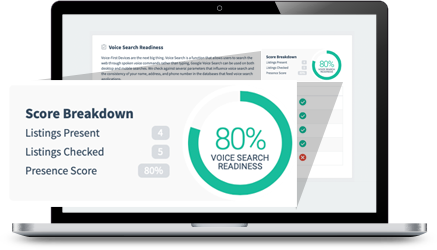 Voice Search Readiness
Not only do we have the first-of-its-kind voice search readiness score, but we have the test too. And the results are built right into our reporting solution.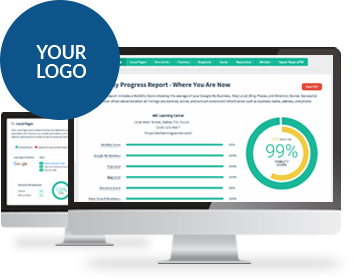 100% White-Label Partner Solution
Being the preferred partner solution doesn't happen overnight. Voice Presence features are available at no additional cost for all partners that have local businesses listed with us.
A Complete Offering to Satisfy All Your Voice Presence Needs
Introducing Voice Presence, this feature set is available to all our listing management partners at no additional cost. While we have been helping businesses get found in voice searches all along, now we can help you do it even better.

Voice Engine
To ensure a business gets found in voice search, direct feeds into Google, Apple, Amazon, Samsung and Bing's proprietary voice assistants are essential.

Voice-Powered Partner Sources
Our partnerships with voice-powered sources that support Speakable Schema ensures your local business clients surface for their products and services in voice search queries.

Voice Search Optimization
The availability of Speakable Schema for each local business with the partner dashboard makes it easy to add to the business' website. It can quickly be voice search optimized for the most common FAQs, too.

Distribution of Local Business Data
Building a local presence on the top directories and data sources builds trust and gets businesses found in GPS, in-dash navigation, mapping apps, desktop and mobile searches, too.
Learn More About Our Voice Presence Solution