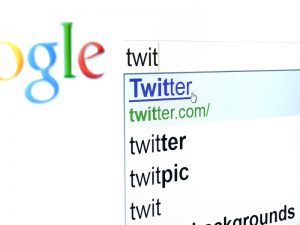 Earlier this week, the tech world was abuzz with rumors that real-time search was going to make a comeback, thanks to the new deal between Twitter and Google. About four years ago, tweets used to show up in Google's real-time search results, as space above the search results was reserved for tweets about the particular search term.
Tweet Data in Search Provided Important Information
Users got to know about the trending topics and hot issues through search
It helped companies in tracking issues or problems faced by consumers
Real-time search provided instant views and reactions about breaking news
Twitter hashtags were useful for tracking public views on various issues
Twitter Has Confirmed That Real-time Search is Coming Back
In the Q4 earnings calls, Twitter CEO Dick Costolo confirmed the deal with Google, but he also mentioned that it would still take some time for real-time results to start appearing in search pages. With 288 million monthly active users, Twitter intends to reach even more people than before with this deal with Google and get new users signed up to their service.
Being two of the biggest companies today, both Twitter and Google stand to gain a lot from this relationship.
Benefits for Twitter and Google from Real-time Search
Both companies intend to monetize specific search terms
Twitter intends to focus more on the "logged out" users that use Google search
With real-time search, Twitter aims to increase user engagement with content
Real-time search will open new ad-display opportunities for both companies
What New Features Can Users Expect from Real-time Search?
Having the real-time results about any topic rolling with regular search results can be of great benefit to regular users as well as marketing professionals, journalists, and data analysts.
Real-Time Search of Tweets Benefits for the User
Real-time search information can help in case of natural disasters and major accidents
Specific topics can be tracked with help of real-time search
Real-time search can help with location based results
Users not registered with Twitter can also view real-time search results
Back in 2011, real-time search was one of the best features to come out of the collaboration of Twitter and Google. When it was shut down, many wanted it back because it helped them in the better organization of information. Google and Twitter have both grown in the past few years and real-time search now will be beneficial to both companies in reaching new users and also in assembling information with a focus on the user.
Most of all, the collaboration will help Twitter in growing and reaching users in emerging markets who are not registered with Twitter and help them in signing up when they click a tweet in real-time search results.
I know I am thrilled that real-time search of tweets will be available soon on Google. What about you? How will it benefit your business as part of your real-time social media strategy? Let's discuss.