Making HVAC Contractors Money By Increasing Their Local Visibility
Has your HVAC business gone from hot to cold? Nowadays, you must have your online presence on point in order to be successful. Advice Local is a local presence management company that has helped countless HVAC companies increase their online presence. Having a website is half the battle; you need to drive local customers to your page. That is where we come in. We are proud of what we have done for other HVAC contractors. Let's look at some hard numbers and what they mean for your HVAC business.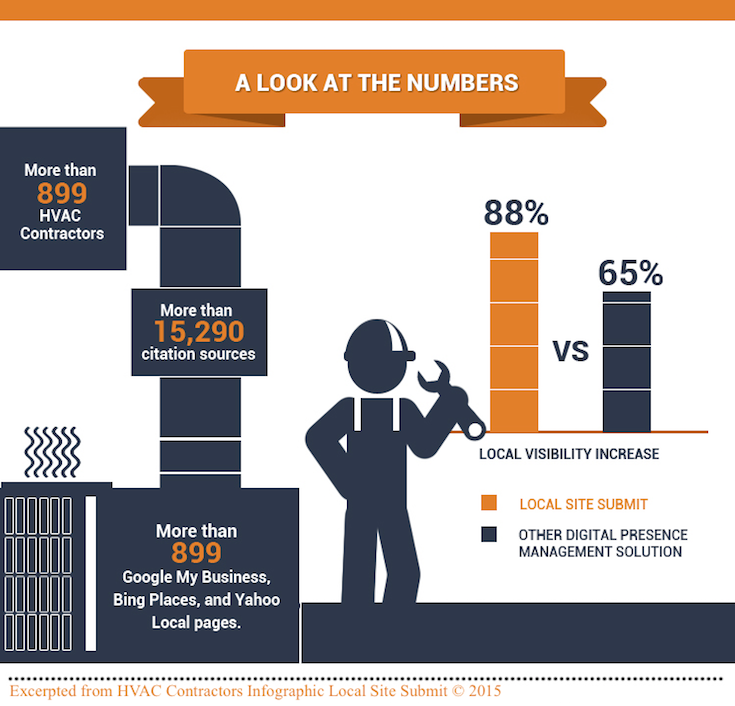 Increased Local Visibility
Advice Local has assisted more than 899 HVAC contractors with more than 15,290 citation sources. Citation sources are critical in driving the right type of clients to your website. When a local client searches for "HVAC contractor in (your city)", your site will be front and center when you have the right citation sources. That translates into more clients choosing your services above others. Advice Local has also:
Created more than 899 Google My Business, Bing Places, and Yahoo Local Pages
Created a staggering 88% increase in local visibility compared with 65% with other leading companies
Committed to ensuring your online presence translates to more conversions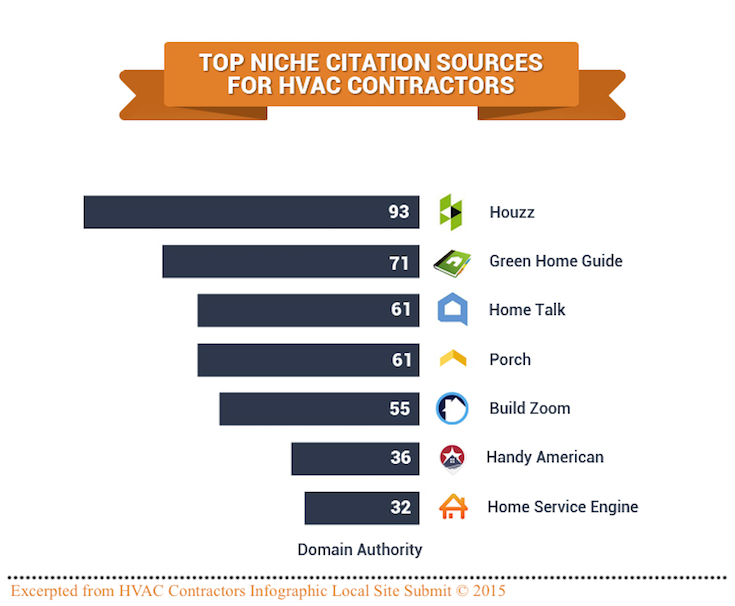 Top Niche Citation Sources
When it comes to HVAC contractors, Advice Local is the local presence management company. We thoroughly understand the HVAC business and how clients search online for services. We know the most popular niche citation sources for HVAC contractors include: Houzz, Green Home Guide, Home Talk, Porch, Build Zoom, Handy American, and Home Service Engine. Advice Local knows hot to use these top citation sources to get your company noticed by customers.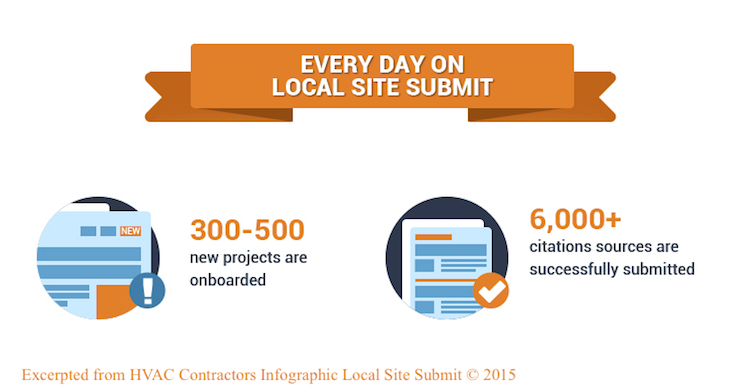 We Work Hard Everyday
We hustle for our HVAC contractors on a daily basis. Every day at Advice Local we onboard 300-500 new projects. We also successfully submit more than 6,000 new citations each day. Those impressive numbers are just the tip of the iceberg when it comes to what we can do for you. Call Advice Local today to see how local search dominance translates to money in your pocket. Check your online visibility by running a free report now!
Click here to view the full infographic.