The Data Amplifier Network
The smarter way to get your data listed everywhere it matters!
Our Data Amplifier network distributes and publishes data to a broader audience than you could ever reach on your own. Optimize and enhance local presence so your business becomes more visible by submitting to strong sites like Google, Yelp and Apple Maps. These directories help business data become more open and accessible so that customers can find the business.
Data Aggregators (Also Data Amplifiers)
Data aggregators are important because they distribute business data to publishing outlets such as Apple Maps and Google Maps. For instance, Neustar Localeze distributes business data to more than 100 search platforms, navigation systems and mobile apps such as Nokia and Yahoo! (Nokia, in turn, ensures that in-car navigation systems include business data.)

Data Axle
Data Axle provides tools and ongoing solutions to local businesses nationwide, from small business marketing and product data to fundraising opportunities. Their primary goal is to acquire and retain customers, build better services and gather information to improve overall performance.

Foursquare
At 55M+ users it is the leading location-based social network. Users may retrieve details on local businesses, receive recommendations, or check in to locations publicly. With 70M+ recommendations & over 7B check-ins to local businesses.

Localeze
A trusted business listings identity management provider for local search. Maintains authorized relationships with local search platforms, national and regional brands, channel partners and local businesses.

Dataprovider.com
One of the most comprehensive data index directories available, Dataprovider.com allows its users to search by keyword and discover businesses in over 38 languages. Where other search engines provide the best results on page one, Data Provider gives you all the results.
Data Accelerators
Data amplifiers are important for another reason. When you provide data to data amplifiers, you also create possibilities for the data to be used by emerging local search technologies such as wearables, beacons, mobile apps, smart houses and self-driving cars. When you share data with amplifiers, you ensure that the business will be found on such emerging devices, platforms or operating systems as they grow in popularity.

Apple Maps
Apple Maps is a powerful platform for local businesses. Apple Maps is the default map system of iOS, macOS, and watchOS. It provides directions and estimated times of arrival for automobile, pedestrian, and public transportation navigation. Apple receives over 5 Billion requests each week for map related data. It's important to local businesses because Apple Maps is now used three times as often as its "next leading competitor".

Bing
There are 150M+ users searching for businesses on Bing Local every month. It is the default search engine for Siri, crucial for voice-activated local searches. It also powers sites like AOL, Huffington Post, Engadget & TechCrunch.

Google
In today's mobile world, accurate location data is more important than ever to maximize opportunities to drive traffic from search. The GMB listing supplies business data to Google Search, Google Maps, Google+ and Waze.

Superpages
An older, trusted online resource for discovering information and insights on local business. Each month millions of searchers discover valuable local business info such as reviews, phone number, hours, driving directions, website links and more.

DexKnows
Millions use DexKnows as their local search starting point. With 697,000 visitors a month, DexKnows connects business with consumers, providing information such as phone numbers, driving directions, reviews, plus unique coupons and offers.

YP
Citing a mission to help local business grow, it is the largest local ad platform in the U.S. and the largest local search, media, and advertising firm in North America. Over 60M consumers each day discover and compare local businesses on the platform.

Yelp
Its founding mission is to help consumers find local businesses by crowd-sourcing reviews. There are currently 77M+ local business reviews available. Over 142M users monthly discover valuable information about businesses in their area.

MapQuest
MapQuest allows consumers to easily search local services in their area, including restaurants, gas stations, even coffee shops. The service also offers "points of interest" in local cities to help visitors find top-rated services, like air conditioning repair and building materials.
Data Enhancers
Data Enhancers are premier directories that users actually use, and they are the future of local presence management. No spam here, these are trusted sites with unmatched page rank and high traffic that satisfy our stringent Domain Authority requirements. Data Enhancer directory offerings are constantly monitored via our own proprietary algorithms. Analysis of data and quality factors ensures Advice Local maintains only the very top performers.

BrownBook
Brownbook has become is the worlds largest Global Business Listing Database, and its still growing fast. Brownbook lists over 35 million businesses in more than 220 countries. Small businesses can also enrich their listings with additional text, images, videos, and social links through the website.

BubbleLife
On the forefront of bringing local communities online. Offers businesses a direct connection to their growing network of readers via an SEO-optimized, hyper local listing. Integrates with other platforms to connect & engage with consumers.

Chamber of Commerce
Facilitates connectivity between local businesses and the 7,000+ Chambers of Commerce across the globe. Features 14M+ businesses listings.

CitySquares
A highly trafficked consumer-facing website that allows independent small businesses to provide search engine optimized profiles for a qualified, local consumer audience.

Cylex
Aims to connect companies and customers. Covers 37 countries. Users can check contact details and opening hours of companies, plus read and write reviews about products & services. Quotes for service may also be requested.

DexKnows
Millions use it as their local search starting point. With 697,000 visitors a month, it connects business with consumers, providing information such as phone numbers, driving directions, reviews, plus unique coupons and offers.

D&B
The most comprehensive and accurate repository of business data on the planet helps identify and connect valuable business relationships. More than 30,000 global data sources ensures data into insights.

eLocal
Connects consumers with local businesses across the major consumer-oriented categories. From plumbers to lawyers, medical to automotive, helps users find information for millions of local businesses nationwide.

ExpressBusinessDirectory
ExpressBusinessDirectory.com is a free local business directory that anyone can add their business to, including their contact details, products and services. The goal of ExpressBusinessDirectory.com is to build a global business directory that anyone can participate in.

EzLocal
Helps small businesses connect with consumers who are searching online for products and services in their area.

Foursquare
At 55M+ users it is a leading location-based social network. Users may retrieve details on local businesses, receive recommendations, or check in. With 70M+ recommendations and over 7B check-ins to local businesses.

HotFrog
A place for small business owners to announce what makes their products and services special. Over 69M businesses reach 1.6M+ active users each month in 38 countries.

Hubbiz
Provides business listings for all 50 states with local, neighborhood-based listings for 51 major cities. Users find business NAP data and deals, content, and videos.

iBegin
iBegin is an online business directory that receives over a million views each month. They include listings in the US, Canada, the UK and New Zealand.

InfoBel
Powers over 100M listings for business, airports, railway stations and museums globally, covering 70+ countries. Consumers are able to search for a company or person anywhere in the world.

Judy's Book
Offers millions of listings, reviews, recommendations and deals for users seeking information on local businesses nationwide. Aims for the social share aspect of review information for users.

LocalStack
Analyzes online reviews of small businesses to provide ratings. Online business listings & ratings help thousands of users each month locate the best small businesses.

MerchantCircle
Founded in 2005, MerchantCircle is the largest social network for local business owners. Merchant Circle can help boost businesses' online presence, launch online ads and increase business' ranking in top search engines.

N49
Consumers share local business reviews to engage with the best businesses in their communities. Users can rate businesses in various categories, including restaurants, salons, dentists, mechanics, & more.

OpenDi.us
OpenDi is a local search site that has listing directories for locations around the world. Opendi has nearly nine million listings, 49,000 local businesses and over 10,000 reviews.

SiteCards
Makes finding local businesses easy, and searchers can connect with businesses instantly. Ensures top 50 directory syndication and adds businesses to data aggregators.

Tupalo
Europe-based, it provides a community to discover, review, & share local business favorites. Includes recommendations and reviews for local cafes, shops, plumbers, salons and more.

Verizon 411
Provides contact information for businesses and people in the United States. Business owners can update their listings quickly to provide consumers with the most current details about their business.

WhereTo
WhereTo is a technology provider for local businesses specifically targeting travellers and tourists. Their platform allows businesses and users to receive faster bookings, better service and more savings.

YaSabe
YaSabe is an Hispanic-oriented business directory with access to over 30 million Hispanics in the US. YaSabe uses a variety of targeting techniques to help both large and small businesses reach their ideal customers.

YellowPages
One of the first local search mobile apps and an established leader in the mobile search space. Continues to grow its user base.

Alignable
Word of mouth and referrals still make a significant difference to small businesses. Alignable helps business owners connect with customers, build trust, increase online visibility – and promote their services with a detailed listing online.

CitySearch
With new businesses opening daily, customers need a way to find local services in their city or neighborhood without driving block after block. CitySearch allows its users to find necessary services in any city nationwide, as long as the business has a live listing.

EnrolBusiness.com
With EnrollBusiness.com, browsing local businesses and services, finding customer reviews, and keeping up-to-date on the latest happenings in the local business scene becomes easy. Business owners can create a permanent profile, open an online store, and advertise their business.

FindOpen
If a local business is open, customers need to know before they hop in the driver's seat. FindOpen lets users search for open businesses nearby, regardless of location, from any device imaginable.

iGlobal
Covering more than 60 countries worldwide, iGlobal quickly rose to become the cream of the crop in the online business directory scene. The website includes thorough user reviews, business images and store details, such as services offered and hourly availability.

Insider Pages
Customers who want trusted local services seek out online reviews, and Insider Pages puts business recommendations front and center. The website helps customers find highly-rated local doctors, automotive repair, house painters and more.

ListYourself
With the slow disappearance of the Yellow Pages, local businesses need a solution to getting their phone number before the public. ListYourself helps locally owned businesses list phone numbers in 411 phone directories.

Localmint
If a local business opens at odd hours, customers need to know. Localmint lists extensive store details, including locations and store hours, for industries such as fast food, electronics, clothing stores, and countless others.

Look Locally
From nearby restaurants to medical care services, Look Locally provides a premier local business search engine for customers to find local services they trust. The site allows customers to compare quotes and read user reviews before shopping for services.

ShowMeLocal.com
With over 35M+ businesses and 385k user reviews, ShowMeLocal.com helps local business owners connect with their ideal customers without missing a beat. Adding a business in any city, state, or country is easier than ever.
Voice Search Readiness

Google Home
Google aims to bring smart home technology to the masses with Google Home. It connects all devices and services from top brands, helping users complete basic, everyday tasks and searches from anywhere they're connected.

Alexa
With Amazon Alexa, homeowners especially benefit by connecting smart home technology in each room. Even further, with its innovative voice app technology, Alexa allows for simplified searches online.

Bixby
Bixby vows to simplify how we interact with our smartphones by enabling voice app technology on the fly. Users may search for nearby services and local restaurants and gain answers to any question on their mind.

Cortana
Cortana bills itself as the top productivity assistant coming from Microsoft 365, and with it, users may vocalize their search terms to locate nearby businesses and services that range from home repairs to healthcare and beyond.

Siri
Apple's premier voice assistant is intelligent and ever-useful as more people opt to complete tasks, everyday web searches, or track local businesses with only a few spoken keywords or a sentence.
Additional GPS Accelerators
GPS Accelerators ensure that customers can find client locations. We submit client location details to the most important GPS mapping platforms, and in the correct categories in GPS POI databases. Our tool directly syndicates business information to powerful mapping platforms with more than 80,000 sources of data. We have connections to all the major GPS devices like Garmin, TomTom, and Magellan so we can easily add or edit business location details.

Garmin
Provides navigation services worldwide. With 11,500 associates in 60 offices around the world, has delivered more than 100 million products, most of them enabled with GPS.

Here
Enables people, enterprises, and cities to harness the power of location globally. Powers rich and real-time location experiences across 1B+ connected devices with 2.7M+ map updates daily.

TomTom
A global leader in navigation and mapping products. Helps millions globally make smarter navigation decisions to keep moving towards their goals.

Waze
World's largest community-based traffic and navigation app, directing customers to local businesses by driving them there. Drivers share road and condition information in real-time.

Alfa Romeo
Alfa Romeo Connect 3D, paired with TomTom Navigation, features turn-by-turn directions to nearby service providers and local businesses without missing a beat. The in-dash unit also includes up-to-date local maps, including road and sign information.

Audi
Audi connect® features Google Earth, traffic information, traffic light data, parking details, remote vehicle services and online roadside assistance with an annual plan. Customers will find local services with full-speed Wi-Fi connectivity in their vehicles.

BMW
BMW opts for connectivity wherever you go, with built-in smartphone support for its in-dash navigation suites. The app pairs with electronics and screens in the vehicle to easily feature navigation and map services.

Chevrolet
Chevrolet subscribes to the "infotainment" solution for in-dash navigation, with a comprehensive GPS system, remote control capabilities and "the world at your fingertips." Consumers may stream music while driving to a local service provider with turn-by-turn directions on-screen.

Fiat
FIAT Uconnect®, the manufacturer's brand of GPS and navigation, features simplified touchscreen controls, turn-by-turn navigation, landmarks and sensor-assisted GPS for accurate positioning anywhere in the country.

Ford
The Ford Navigation system regularly updates with new roads, road signs, points of interest, plus gas stations nationwide. When users require local services, a quick search brings up-to-date directions to nearby storefronts.

General Motors
GM Navigation continually updates its in-dash navigation suite. For instance, one of its most recent updates includes over 700,000 new restaurants, 64,000 miles of new roads and nearly 150,000 gas stations.

Infiniti
The Infiniti Navigation System features laser light radar, aerial imagery – and total accuracy when finding directions anywhere in the world. Essential data includes modified roads, addresses, road signs and points of interest.

Kia
The built-in GPS and in-dash navigation portal on recent Kia models includes up-to-date road and safe driving information, including traffic delays and accident warnings. For the everyday consumer, locating a nearby business and finding simplified directions is easier than ever.

Mazda
Mazda Connect and Navigation provides total connectivity and ongoing developer support. TomTom Navigation is built-in to include regular map updates, turn-by-turn directions to local businesses nearby and more.

Mercedes
The Mercedes-Benz Navigation System quickly became one of the most easy-to-use yet comprehensive GPS solutions on the market. It offers turn-by-turn directions, customizable maps and "infotainment."

Pioneer
Pioneer boasts greater connectivity and entertainment with its line of GPS navigation systems. It provides the ability to quickly locate a local business from your smartphone and pair it with the in-dash unit for efficiency.

Samsung
Samsung is well-known globally for its array of GPS and in-dash navigation electronics built for today's top vehicle makes and models. When behind the wheel, users can track and locate businesses and points of interest in any city.

Sony Navigation
Sony supports a broad line of GPS navigation units for vehicles and boats. These units display real-time results, an illustrated, moving map, plus local points of interest with a comprehensive guide to your destination.

Toyota
Toyota features a broad selection of convenient connected services, including GPS and in-dash navigation solutions (with their top-of-the-line models). Even better, they offer a mobile app that pairs with in-dash services.

Volkswagen
Volkswagen features an extensive and comprehensive in-dash navigation system with detailed listings and easy-to-use navigation features. The simple touchscreen controls also allow for greater local search capabilities.

Volvo
Volvo can be seen to embrace the "made for people, by people" ethos, which shows in their GPS/in-dash navigation solutions. Consumers can find locally listed businesses from the driver's seat without taking their hands off the steering wheel.

Uber
The premier ride-sharing service now offers more ways to get where you're going and to eat what you're craving across the nation. Uber proudly covers over 10,000 cities, and they're still growing.
Essential Vertical Directories
Vertical Directories contain niche-specific listings categorized by industry. Businesses listed on niche citation sites are more likely to found in search because it's easier for the robots and algorithms to understand what the business is, and what it offers, on these authoritative niche directory sites. Local Verticals are currently available for Healthcare and Legal.
Healthcare

Healthcare Reviews
Provides reviews and ratings for patient experiences with healthcare professionals, including physicians, hospitals, dentists and more, in the United States, Canada, Europe and other world regions.

eLocal Doctors
Offers listings in major consumer oriented business categories in a user-friendly format. Covers 52 major cities.

RateMDs
Provides over 2.6 million Doctor ratings and reviews with more than 161M people helped.

MD
A more convenient, painless way to connect consumers with US doctors. Features 880,000 physician listings findable by specialty, location, insurance and more.
Legal

FindLaw
Provides legal information, lawyer profiles and a community to help users make the best legal decisions.

Law Link
Connect and share with attorneys around the world via attorney information provided for over 19K locations.

Lawyer Legion
Organized the way attorneys organize themselves to promote the old-fashioned way of finding an attorney. Recognizes leadership in specialty bar associations and certification programs.

CourthouseSquare
Allows real estate and legal professionals to network with one another on a county-by-county basis, throughout the U.S.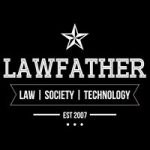 Lawfather
Find the right attorneys all in one place, with informative profiles and frequently updated legal news. Clients and fellow attorneys may publicly comment and review the legal work performed by an attorney.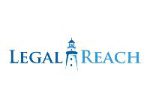 LegalReach
Network for attorneys to connect with each other and increase referrals. Advanced search tools, full profiles and client reviews make discovering the right attorney quick and easy.