Get to Know the Advice Local Voice App Technology

With our solution, you can easily manage a business' content on voice assistant devices.

Create, deploy and manage the voice experience for your clients' businesses with a few clicks. Retain total control of the app and experience.

Easily maintain the voice app content via a conversational content management system and make updates in real time.

Statista reports 3.25 billion voice assistants are in use today. By 2023, this will be 8 billion. Every business needs a voice app solution!
The Advice Local Way
Our 100% white-label partner solution now includes creating voice apps for businesses and brands. Getting local businesses found online is what we do best in desktop, mobile and voice search, too. Your agency is going to love this solution – and so will your small business clients.
Create Voice Apps in an Instant – How It Works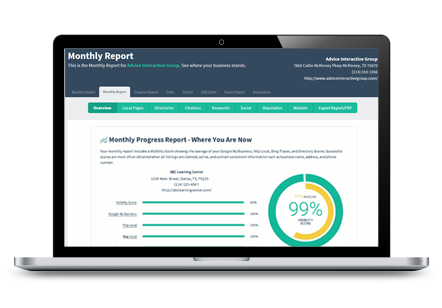 Get Started Is Easy
For current Advice Local partners, simply log into your partner dashboard and select the client you would like to create the voice app for. If you are not already a partner, you'll need to request a demo to get started.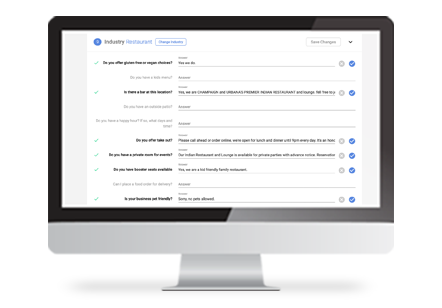 Answer the Voice App Questions
While our technology creates questions and answers to the most common questions, your clients are counting on you to customize the experience. Completing the sections such as the Welcome Message creates the voice app experience to help your client's business stand out. Working through these questions guarantees a positive app experience.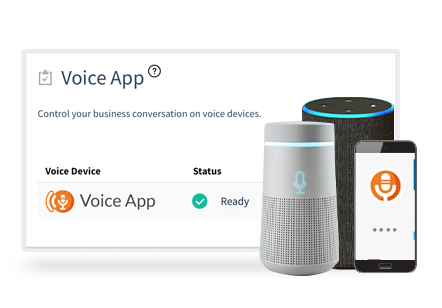 It's Real Time and Real Fast
Once you're finished, you can click it to submit it. Voice app approvals expected in 3 days or less. Making updates is simple too – you'll be able to make edits in real time. Want to add another custom question or edit one? It happens in real time, too.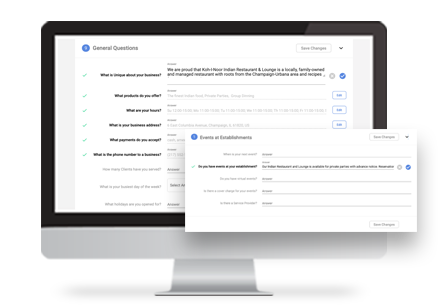 Advice Local Voice Conversational Solution
Help your clients' local businesses get more visibility on voice devices starting today! And it's all available through our easy-to-use visual web interface for marketers.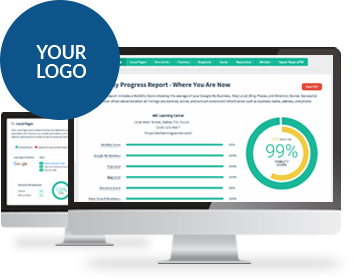 100% White-Label Partner Solution
Being the preferred partner solution doesn't happen overnight. Voice apps for small businesses is just one of the many voice optimization features we offer partners.
The Power of Voice Search Is Available at Your Fingertips
Being an Advice Local partner brings many perks. With the addition of our voice app technology, you can ensure your clients are getting found when and where it counts the most. Here's a few ways we've got you covered.

Listing Management
Our data syndication engine distributes your clients' business data to the top directories and data aggregators in real time. These sources ensure your clients get found in desktop and mobile searches.

Voice Search Readiness
Our first-of-its-kind Voice Search Readiness Score helps you to know how findable your clients are in the voice devices. With a "ready" or "not ready" score, you'll know in an instant just how they are doing.


Voice Apps for Small Businesses
Creating voice apps for businesses has never been easier. Platform partners can get started with a few clicks. Simply select the active business in our technology you would like to create the app for.
Learn More About Our Voice App Solutions for SMBs