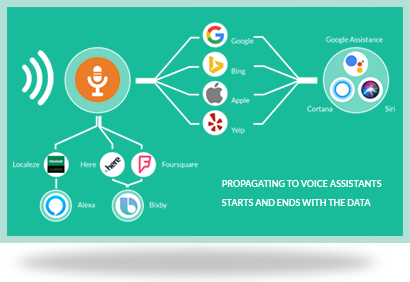 First of Its Kind
Our Voice Search Readiness Score is the only one in the industry that provides a score showing local businesses exactly how well they are getting found on voice assistants.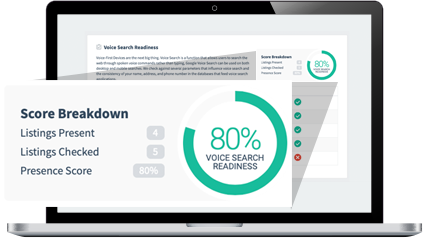 Easy to Use
Finding out if a local business is voice search-ready is as easy as 1-2-3. The results of our free Online Visibility Report will show an overall score and areas of opportunity.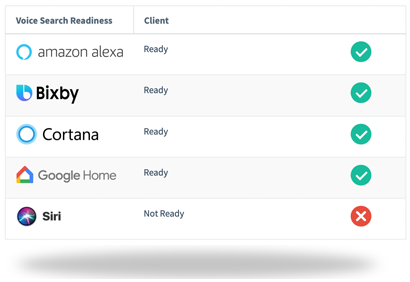 We Cover All Voice Assistants
Our Voice Search Readiness Test easily identifies if a business is "ready" or "not ready" for all voice assistants, including Alexa, Siri and Google Assistant. No complicated metrics to decipher!
Take Our Test