How To Include A Business Listing To Bing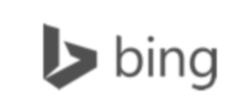 Click the above link.

Click on "Get Started"

Bing will require you to search for your business first. Enter the details and search. Please note, there is also a link if you are wishing to add more than 10 businesses, located on the bottom left of the page.

If you have never listed your business on Bing prior, then it is safe to assume the search will come back negative. Click on "Create a New Business."

At this point, Bing will require you to log in to your Microsoft account. You will require a Microsoft account to list your business with Bing. If you do not have a Microsoft account, go here to read the information on how to set one up, and open an account.

Once you have logged in to your Microsoft account, you can start entering the details of your business. There are a lot of options with Bing. You can add more than one website, and enter up to 10 categories for your particular business. There are also other links which allow you to add extra information:
Additional Business Details
Can add hours of operation
Can add additional operational information
Can add a description of your business
Can add a company tagline
Can add the year your business was established
If you are in retail, you can also add brands that your business carries.
Images And Videos
Can add a business logo
Can add a photo of your business (Maximum of 10)
Can add 1 or more videos of your business
Other Contact Information
Can add a mobile phone number
Can add a toll free number
Can add a fax number
General Information
Can add parking options
Can add payment options
Can add languages spoken
Can add professional affiliations
Can add more information
Once you have entered everything applicable to your business, click submit.

Once submitted, the next page will inform you that your information needs to be verified through your registered postal address. You can click "verify later."

If you have clicked "verify later," you will be taken to a page where very basic information is shown. Verification is required to secure your listing. Verification by mail takes between 3 to 5 days. Once verification is received, log in to your Bing account and enter the PIN number sent via mail.