It's time to talk zero-click searches and their prominence, especially in mobile searching. If you think you have no idea what a "zero-click" search is, you do, and you have probably utilized it many times! Think about when you were in the kitchen cooking and you couldn't remember a measurement, or when you thought about calling a friend but couldn't remember what time it was in their time zone.

If you searched by mobile, you probably got the answer you needed instantly; it was likely right at the top of your screen. Boom – finding the information was that simple.
You just performed a zero-click search. They're blessings in a pinch, but they can prove harmful to local businesses that need the traffic lost by a zero-click search. SparkToro reported that in September of 2018, of every 100 mobile searches, 61.5 percent of them were zero-click.

Does the Zero-Click Search Have You Concerned?
While a takeover of zero-click searching won't happen tomorrow, it's time to start planning how to keep visibility high and set businesses up to remain on top. How do you do this? Well, let's dive into it.
Examples of Common Zero-Click Searches
The examples I just gave on kitchen measurements and time zone queries are two of the most common zero-click searches, according to Search Engine Journal. These types of searches are what is referred to as "database-style." They are questions that can be answered concisely and will not deviate, and include dates, distances, ages, names and more. Dictionary- and encyclopedia-style searches are similar because they get to the point and do not differ in their answer. 
The Click-Through Rate – It Matters
The click-through rate (CTR) in search is a telling piece of information. In the world of pay-per-click (PPC), the CTR is achieved based on a formula of the amount clicks divided by the amount of impressions an ad garners. By discovering this number, a business can restructure their PPC approaches by learning what most appeals to their audience and discovering which keywords are performing best. This knowledge can also be put to good use in your plan to stand out in the world of zero-click search.
The click-through rate that many businesses need is in danger as zero-click searching continues to increase. This affects individual websites because the click-through rate is essentially the start of a user's interaction with a site; the length of time spent on a business' website, the number of pages visited, and additional actions are compromised if they never "click through" to the website in the first place.
In a zero-click environment, sites are visited less frequently because searchers are able to receive the answers they need in seconds, and the opportunity for website traffic is lost. It's time to make a plan to move forward.
The Featured Snippet
Since the featured snippet was rolled out by Google, it has been the coveted place for SEOs and website owners to reach. The featured snippet is taken from the highest-ranking web page that answers the searcher's query. It links to the original source, and with simple placement, it receives the top space for the searcher to find their answer.
Google finds the information programmatically, which means that in order to have a chance to reach the featured snippet, steps have to be taken. Just recently, it was reported that Google is even scanning PDF pages for content in the featured snippet!
Fortunately, the proper preparation will not only help get the snippet, but can also work to get a business listed on the first page of search results. This feat will positively impact their click-through if the answer to a searcher's question wasn't fully covered.
How to Improve Click-Through and Get the Snippet
The more real estate a business' content takes up on the first page of search for it's keywords, the more likely that business will be to get a click through to their website and with the customer. Let's explore ways to make this possible.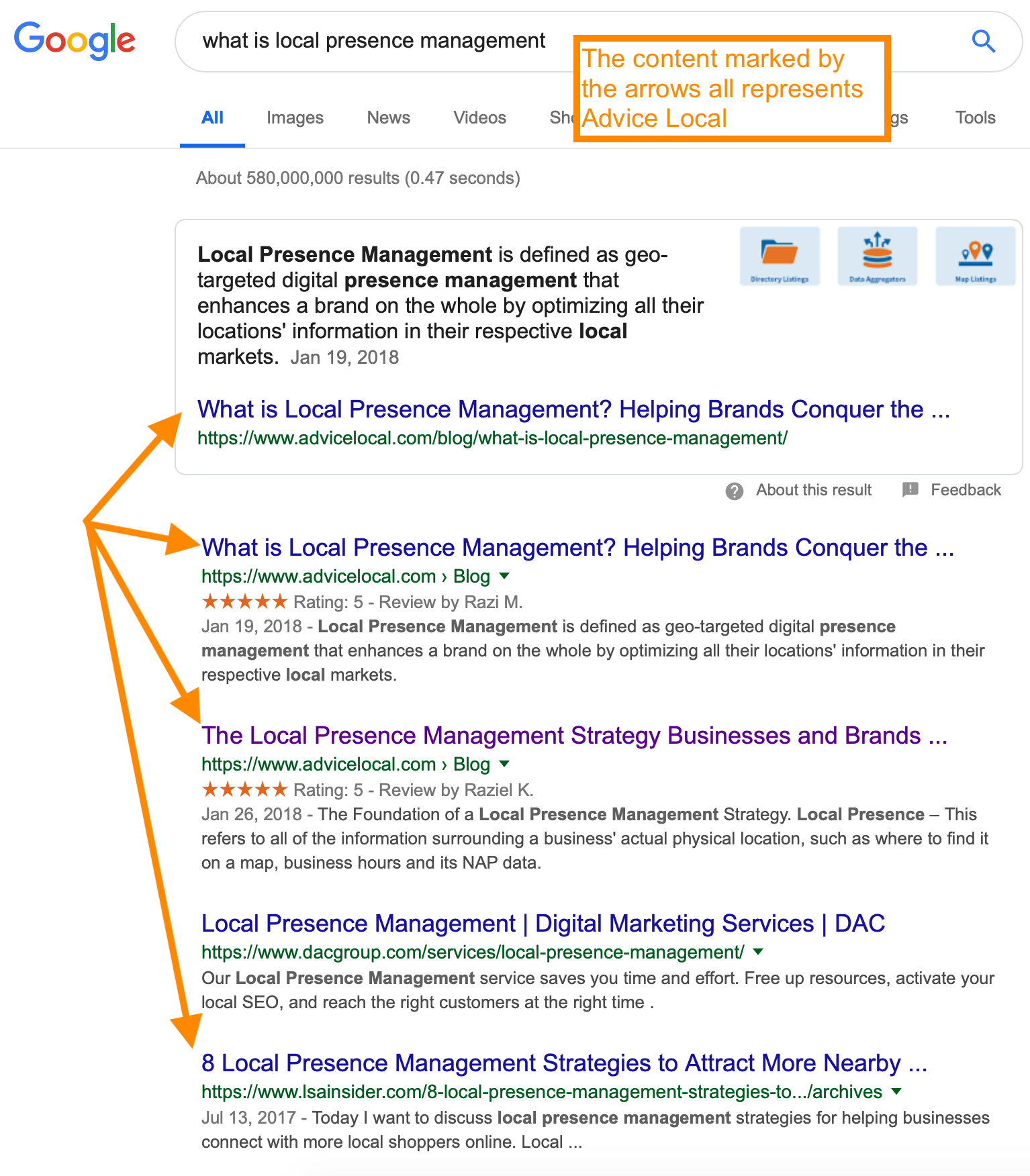 1. Keywords, Keywords, Keywords
 They were important then, and they're important now in the world of SEO. SparkToro noted that by using tools to get the click-through rate we discussed above, a brand can identify the keywords that will do the most for them and optimize content from there. High CTR keywords can help a business make the featured snippet, get more content on the first page of a search, and more.
2. FAQ Pages
Frequently Asked Question pages can prove to be awesome featured snippet material. When utilized with the right keywords, it's a great idea to either incorporate a FAQ list on a webpage or in a blog post. FAQs are usually very direct, so it works in a business' favor to have this type of content on their site.
3. Leverage Different Mediums
A way to improve click-through and catch Google's eye is to leverage different mediums to promote content. Even if a web page doesn't make the snippet, content can still find its way somewhere else on the first page of search results. These mediums could include guest blogging, LinkedIn posts, YouTube videos, Slideshare or even Google Slide decks.
Play to Win in the Growing Zero-Click SERP Environment
While the majority of zero-click searching is performed on mobile, SparkToro confirmed that 34.3 percent of zero-click searches still occur on desktop per every 100 searches. While the progression of a zero-click search takeover is moving slowly, start strategizing now to combat the zero-click SERPs on the horizon.
If zero-click searches are causing the businesses and brands you represent to lose traffic, request a demo to learn how our solutions help partners overcome these challenges.