Social media marketing is a hot commodity these days. Everyone wants it but many don't understand what it is or why it's valuable. Here's the bottom line: Social media marketing allows you to position your brand in front of your target audience in an approachable and authentic way, lending credibility to your company and hopefully driving traffic and conversions.
There's no one straight path to follow when it comes to effective social media marketing, but a list of guidelines can sure be helpful.
The following tips will help you stay ahead of the competition:
1. Authenticity
Gone are the days of hiding behind a faceless alias on the web. Your customers crave an authentic interaction with not only your brand, but also the individual staff members who comprise your company. Showing customers and prospects the heart of your company and inviting them into the inner workings of your operation via social media is the first step to cultivating an authentic online presence. The simplest way to achieve this is through visuals—photos and videos for example—that people can relate to. Company picnics, charity events and family functions provide the perfect opportunity to cultivate these visual assets.
2. Human Experience
Along with brand authenticity, it's important to share the human experience among your customers. Think about your personal social media accounts: Pictures of engagements, home purchases and newborns fill the feeds, and these posts are typically the most liked, commented on and shared. Why? Because they convey relatable, meaningful human experiences. The same concept applies to brand social media. Develop a strategy to capture applicable moments and share them (with consent) in your social media communities. For example, if you're a moving company who also does junk removal, you might share photos of your customer's moving process from loading the truck and packing the last box, to the the removalist filtering through the junk, to the driver's point of view when he or she is hauling the truck into the new city, to the family's look of joy when they get to the new house and start putting things in order. Another way to attain these visual assets is through your customers and users. Take a look at GoPro: It shares moments its users capture using its product, lending more credibility to the brand than the brand could do itself. This user-generated content costs you virtually nothing and is invaluable to your brand's development on social media.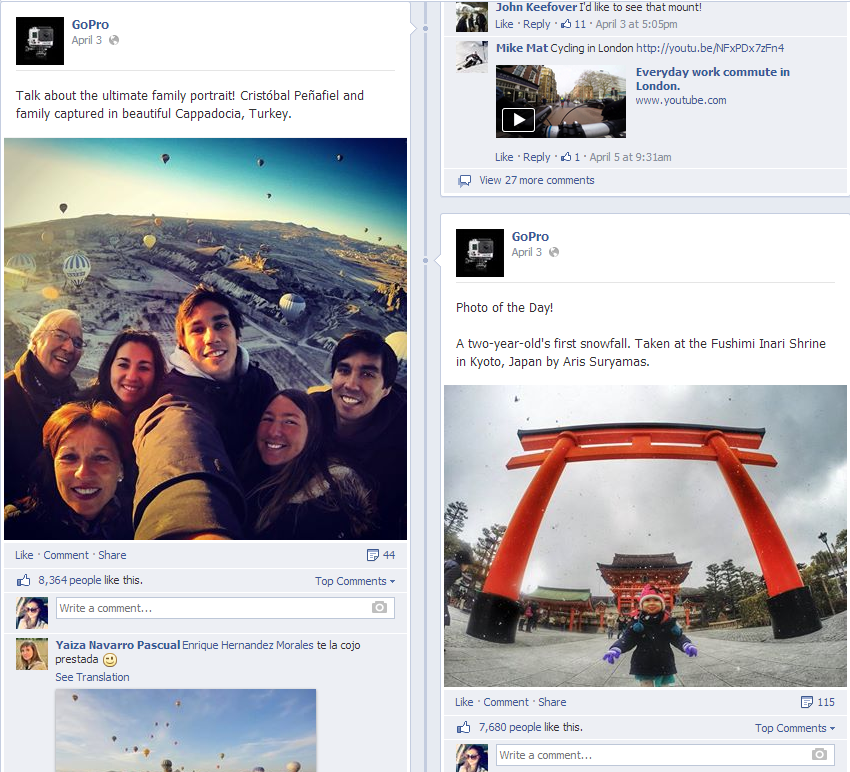 3. Real-Time Communication
I can't tell you how many times I've seen a brand excel at the previous two items, but its fatal mistake is missing out on real-time communication with its customers and prospects. You can share all the pictures and videos you want. You can humanize every experience in the book. But none of that matters if your community can't count on your brand to respond to their questions and concerns no matter where they are expressed. You should be responding as quickly on social media as you are in any other communication method. American Airlines is about as real-time as it gets, as its ambassadors respond to comments and questions within minutes. Social media management systems have streamlined this process so a member of your team can receive an email or alert when someone leaves a comment on any one of your social media properties. In this day and age, there is no excuse to not communicate in real-time with your customers and prospects.