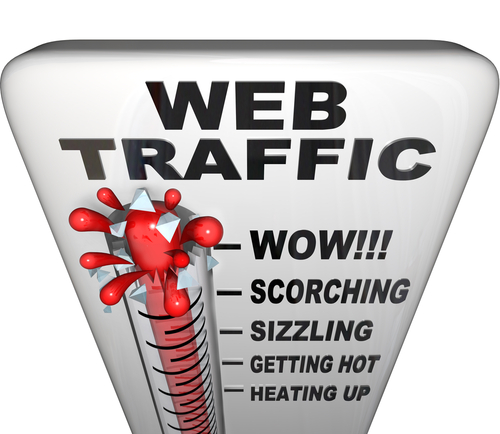 For the past few weeks I've been writing about the ways that classic SEO has morphed into content marketing. That doesn't mean, however, that we can all focus on becoming great video directors or literary giants. Even when we have high-quality content, it doesn't promote itself. We still need to consider how our content gets found and ways that we can help the right people discover the right stuff. Here, then, are 7 quick tips to give your content a boost.
1) Google +
You (and every content author in your company) should have an active profile on Google +. Not surprisingly, Google's search algorithm privileges social signals that are on its own platform. The more +1s and reposts you have on Google +, the more credibility you have in search.
2) YouTube
Turn your content ideas into videos and post them on your firm's dedicated YouTube channel. You don't have to produce a Martin Scorsese picture to get viewers. Just make your videos short and easy to digest. Remember who owns YouTube — Google — and its crawlers pay special attention to social signals from there. Besides, some people find it easier to learn from visuals than from text, so this is a service to your customers.
3) Authorship
I promise this is the last time (for now) that I'll tell you about a Google product. Authorship is a system that Google offers to more securely link content creators to their works. Have you ever seen something you wrote turn up in a SERP under someone else's name or company? Me too. This helps prevents that; it also shows your photo and other data from your Google+ profile in the SERPs. Presto!, even more credibility. Remember to read my article on Google Authorship – the Future of SEO and download my ebook a Complete Guide to Google Authorship (Really this is the last time!)
4) Keywords
They still matter, only now you can be less obsessive about them. It's true that Google is putting more emphasis on quality, but its crawlers still need keywords to help match results to queries. So be sure to inspect the usefulness of your top two or three keywords and put them in every piece of content you create — just not excessively.
5) SlideShare
For around $20 per month you can set up a SlideShare Pro account and upload all of your content to it — not just slide shows, but text and still photos too. You can write a description for each piece of content and include a link to your blog or website. When someone views your content, a lead generation box pops up asking the person for their email address and inviting them to contact you for more information. The free metrics track the numbers of views, downloads and embeds by month, as well as the country where each query originated. SlideShare is a great secondary market for content that you have already featured elsewhere.
6) Social Media Scheduler
There are lots of apps out there that allow you to write social posts in advance and schedule them for posting. Try a few to see which interface you prefer —  Buffer, HootSuite, etc. Aside from the obvious advantages, schedulers also have free metrics that let you see which times of day and days of the week are the most productive for your type of posts. You will have to spend some time comparing topics, timing and results, but you will get valuable results that help target your content to the right people.
7) Compilations
Go through all of your past blog posts, white papers, research reports and other content and group them according to topic, format, technique or some other commonality. Reissue them in "best of" format, such as a tool kit or eBook. Harvard Business Review does this by collecting what it calls "best reads" on subjects like change management and leadership. Rock stars do it with greatest hits albums. Fresh packaging is a good way to get more traction out of past content.
Advice Interactive Group has developed an array of resources, including videos, eBooks, search tools and guides that may help inspire your own content development efforts. Check them out here.