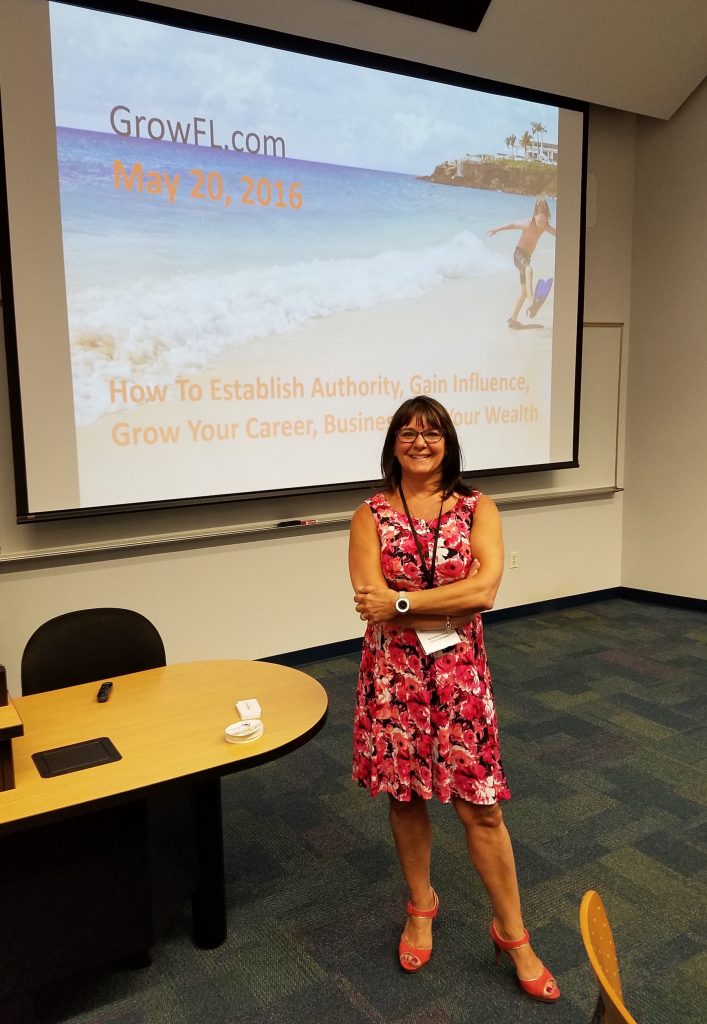 Greetings from the Sunshine State! I'm here for the Vitalize Florida CEO Summit, presented by GrowFL, whose mission is to "take successful companies to the next level." What an honor it is to be able to speak to business owners who are in that crucial second stage of growth and expansion.
These leaders are transforming their local communities, by growing successful businesses, which are, in turn, building the local economy. So it was great to give a presentation to that crowd about authority, influence and growth. For those who attended the session, here in the sun, I'd love to hear what helped you the most in the comments below.
For those of you working away, in less ideal weather, below are the hot tips (see what I did there?) and highlights from my presentation.
How to Establish Authority, Gain Influence, Grow Your Career, Business and Your Wealth
Got Authority? Those who have authority aren't the ones who tell everyone they're an authority, or an expert, or heaven forbid, a guru. Your work will speak for itself and help gain the attention you want.
Got Content? After reviewing these 20 content ideas, you'll be set up to create new content and repurpose previous text-based content into infographics, podcasts, videos and more. Content truly is king and builds people's perception of who you are and what you offer.
Got Tips? The final part of the presentation digs into practical questions and ideas to help establish you as trustworthy and reputable, which will lead to peers and critics valuing you as a true authority in your area of influence.
This is just a brief overview. To catch the complete wave (I know, I should stop) and get the details, view the SlideShare, below.
I'd like to say thank you again, to GrowFL for having me as a guest speaker at Vitalize Florida; it's been a great time.