From Bernadette Coleman, the #QueenofLocalSEO
Are You Building Trust With Search Engines or Damaging It?
Don't you just love when you write or discuss something you feel is important, and then industry changes happen that prove your point even more?
Just this week my article, How to Ensure Search Engines and Consumers Trust a Local Business Website, was featured on Search Engine People. And this week in Google News, they updated their Search Quality Evaluator Guidelines.
The theme of my article is trust. You get that from the title right away. Expertise, authoritativeness and trustworthiness (E-A-T) are at the very core of a local business' and brand's online presence. While these are Google's specifics for what quality content should be comprised of, they also translate to how we make decisions about those we buy from, where we eat, and the establishments we frequent. Can you have trust without expertise and authority? I think not.
Google Seems to Agree
Specifically, one of the revisions they made this week defines the parameters for when to rate a page as low. To put it simply, it's when the page fails to demonstrate trust.
In the new world according to Google, even when a page shows itself to have a beneficial purpose, but doesn't demonstrate E-A-T, it should be rated as low. If the page demonstrates E-A-T, but the main content (MC) quality is lacking, or it doesn't have enough on the page, then it also should be marked as low.
While everyone loves a good click-bait headline, they're a thing of the past – and Google agrees. If the MC quality is good but the titles are exaggerated, the page should be rated as low. Search Engine Journal's Matt Southern goes into detail in this article about the other changes that were made.
Trust Is Everything
For local businesses and brands to place in the top of search results, search engines and consumers have to trust them. Doing things like publishing poor quality content, building links on low quality sources, lacking or having poor reviews, and having inconsistent data will all impact trust.
So are you building trust? Start with running our free online visibility report to see how the businesses you represent stack up against the competition.

We're Making Our Partners Lives Easier
Here's just a few changes we made to our technology this week to make our partners' dashboard easier to navigate.
This update to our Rollup Report will save time and clicks. Now when inside the Rollup Report, if the user selects an individual location to view their specific report, a new window will launch displaying the data, versus replacing the current window. We also darkened the text to make it easier on the eyes in the main window.
Wondering just when a specific directory was updated? Wonder no more – we are now displaying the date of the last update for each directory.
Feature Resources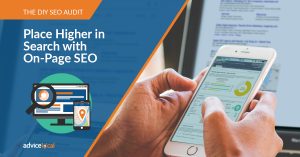 How to Place Higher in Search With On-Page SEO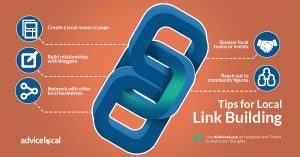 From Around the Web
1. Ways to Use Social Listening for Brand Awareness, Lead Gen & Beyond
Social listening is about more than identifying brand mentions. Learn how to drive lead gen, connect with micro-influencers and more.
2. More News Content Will Soon Come to Your Google Assistant and Google Home Devices
Google released a new markup for news publishers. The markup allows them to select the most relevant sections to be read aloud by Google Assistant.
3. "People Also Ask" Section on Google More Popular Than Ever
The "People Also Ask" section on Google now accounts for almost half of all the search engine's queries. Might you need a new SEO strategy?
4. New Digital Marketing Predictions for Local Brands Released
Easier shopping, customized information, consistency, and other things consumers will expect from local brands in 2018. Are businesses ready for them?
5. HTTPS and Why It Matters for SEO Purposes
Secure sites have been a top priority for Google over the past few years. If brands don't yet have a SSL certificate for their websites, this is why they should consider it.
6. Repurpose Your Content in a Clever Way
Publishing a piece of content on a medium doesn't have to be the end for it! Learn four simple ways you can repurpose your content.
This Week's Featured Articles by the #QueenofLocalSEO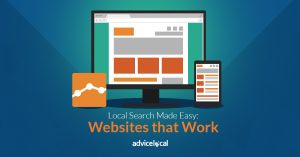 Local Search Made Easy: Websites That Work
What makes a website successful? It's a mix of organization, user experience, content optimization, and other key factors. Find out more!

How to Ensure Search Engines and Consumers Trust a Local Business' Website
Brands can build trust for their websites the right way. By using these simple tips, they can help search engines and customers feel safe while navigating them.
Like what you read? Subscribe to our newsletter and get this emailed to your inbox each week.