Reviews are impactful, and how they're handled is defining for businesses and brands. No one likes to read bad reviews. Customers can be steered away from businesses by negative feedback, and companies with poor online ratings face an uphill battle when it comes to earning new clients.

When a business earns a scathing review, it's best to respond to it and do a little damage control. Google knows this and has now made it easier than ever to respond to bad reviews. Before, local businesses could only reply via Google My Business' (GMB) mobile app and the GMB website. Now, they can interact with any customer that leaves a review through the desktop version of Google Maps.
Of course, local businesses' GMB profiles must be verified to use this system. If you have an unverified GMB listing, contact us today! We can take care of that for you and your customers. You can also request a demo to see how we help agencies like yours help local businesses every day.
How to Reply to Google My Business Reviews From Google Maps
Replying to reviews from Google Maps is easy, simply follow these steps:
Open Google Maps on your browser. This works with any browser, you don't have to use Google Chrome.
Search for the business' name.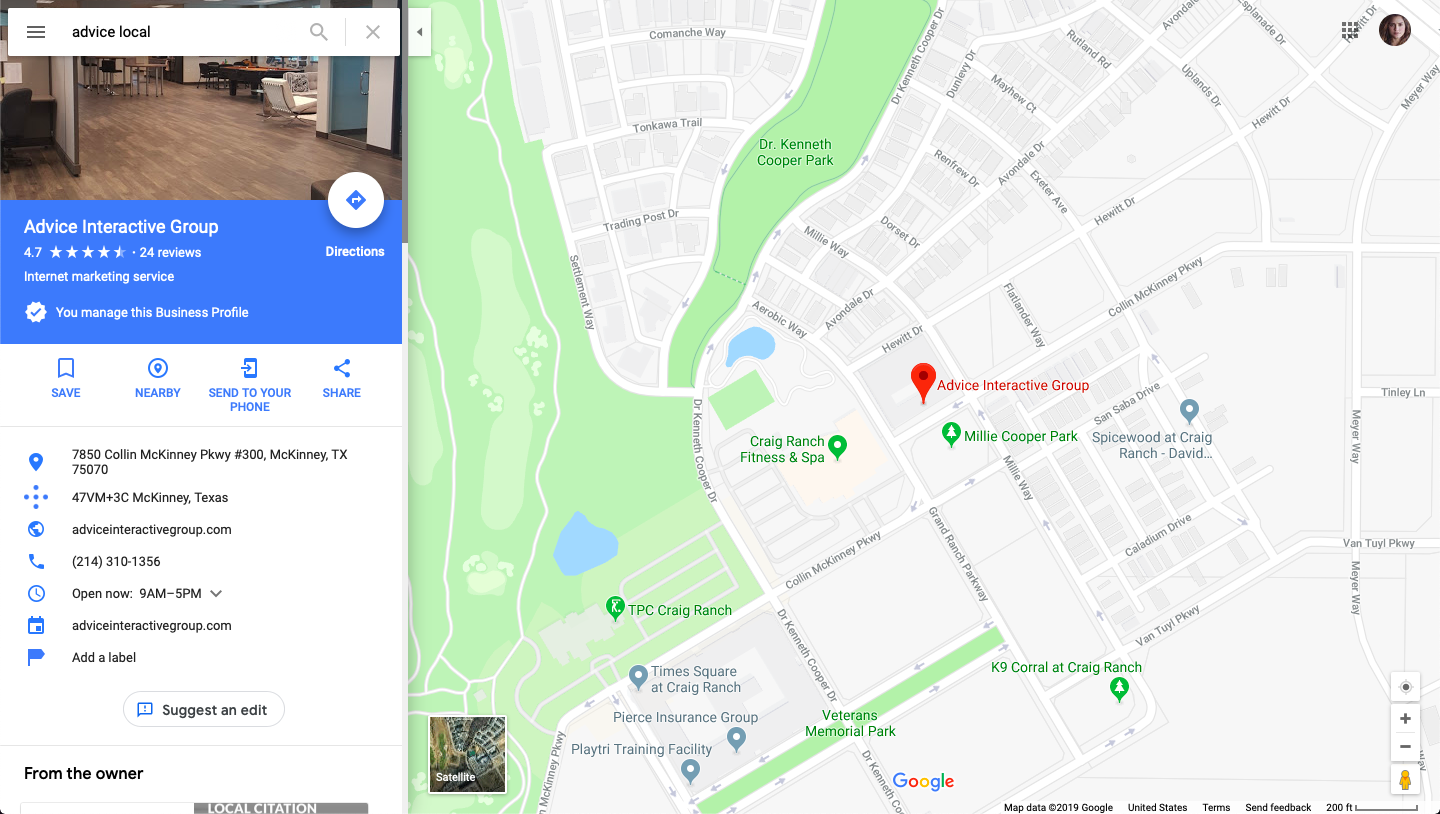 On the GMB profile, scroll down to "Reviews."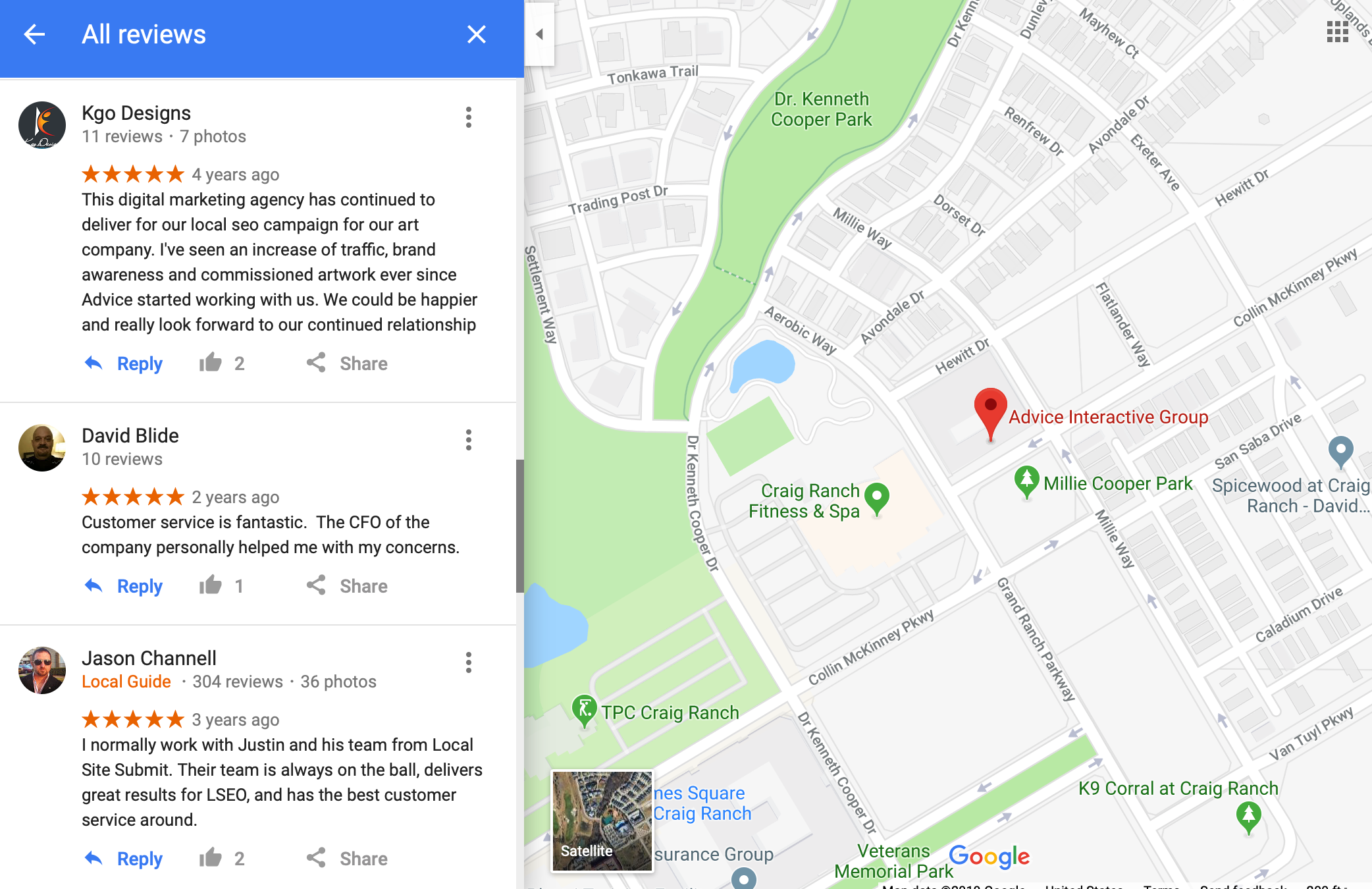 Click on "Reply" and craft the perfect response to the review, whether good or bad.
Google's Way of Responding to Reviews
Google didn't only give local businesses an additional way to reply to reviews, they also gave business owners a list of tips to respond to reviews.
Keep Things Nice When Responding to Reviews
The number one tip when responding to customers is to keep things pretty! Any attempt to rectify an unfavorable experience requires a polite, calm tone that isn't a harsh rebuttal to the customer's opinions.
The first step is thanking them, no matter if the review is positive or negative. Pretend that you're speaking with them in person. An online platform doesn't give you free reign to lash out,  that will do more harm than good. Businesses have to be in "damage control" mode when dealing with negative reviews.
Don't Write Lengthy Responses
Even if the original customer's post was long, the response should be concise. Get to the point without being too wordy. Google says that any responses should be "useful, readable, and courteous." A large paragraph comes across as overwhelming. Instead, keep words relevant to the conflict and cover all the bases to address the problem.
Don't Apologize for What You Didn't Do
Should the tone be polite and apologetic when replying to negative reviews? Always. Does that mean that the business should take ownership of every complaint without question? Absolutely not.
Before responding to a negative review, get to the root of what went wrong. Things that were out of the business' control shouldn't reflect poorly on them. Google suggests responding with ways to prevent a repeat occurrence. Be transparent if something was the business' fault, and promise to rectify situations if they're within the business' power. If the problem is out of the business' control, still apologize but explain.
If the reviewer is complaining about something verifiable, like being charged incorrectly or experiencing poor service, find out why. Address serious complaints, like ones about sanitation or safety, first. Comments like those spread like wildfire and can put a business in jeopardy quickly.
Final Tips to Stay Authentic When Responding to GMB Reviews
"Authenticity" is a key word when talking about responding properly to reviews. Customers want a genuine response from a business they chose to visit, not something that appears automated. Be quick about responses to reviews. The longer a person waits for a response, the more other customers believe their opinion.
At Advice Local, we take care of local businesses' GMB listings for our partners. From creating and claiming a profile to ongoing optimization, we'll be with you every step of the way. Request a demo today to see how we can help you help your local business clients get found online every day!