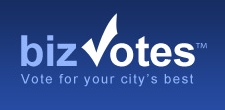 Click on the above link.
Click on your state.
Scroll down, find your town/city, and click on it.
To the left you will see some categories, click on the one with the closest relevance for your business.
On the next screen, there will be a number of sub-categories. Select the one most relevant for your business.
A list of businesses in that town under that category will appear. Double check to make sure your business is not listed. Click "Add a Biz" to the left.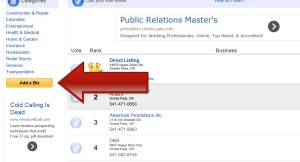 In order to add a listing, you will now need to create an account. Click on "Join Now."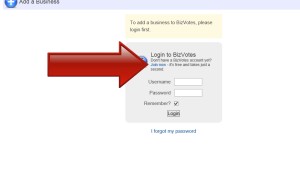 Enter information in fields provided. You will also be required to enter a captcha. Next step go to your email and verify your account.
Click on the link in the email, then click "Return to your page".
A message will be on the page asking you to verify the business category and location. Make sure it is correct before clicking "Yes".
Next you will be prompted to enter your business name. Do so then click "Continue".
As we are assuming the business has not been previously listed, click "Not yet listed, continue."
Enter the required information in the fields on the next page, complete the captcha and click "Continue."
The next screen will advise the listing has been added, and that you can go to your business page to add a vote, and edit the listing.