Welcome to Kudzu! Kudzu is an online directory website that includes user reviews and ratings in your area of local businesses. Kudzu was created for customers to voice the great experiences they have had with local businesses. No matter what industry you are in, take the few minutes to add your business to Kudzu and make your business more visible to potential customers.
How to Add a Business to Kudzu.com in Less Than Five Minutes
Creating your business listing on Kudzu is incredibly simple. Complete this step-by-step process and you will soon be on your way to better customer acquisition.
Step 1: Open your Internet browser and enter the URL: www.kudzu.com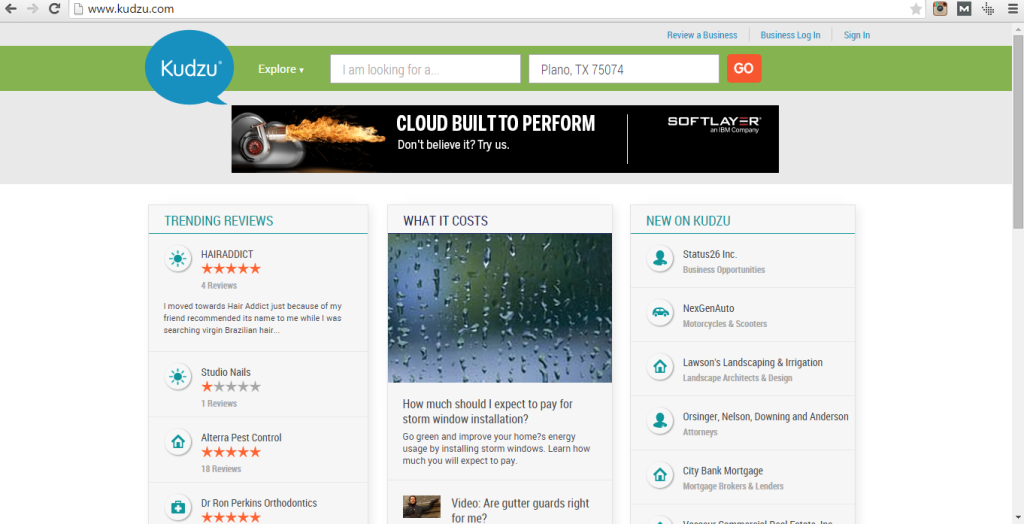 Step 2: You need to sign up first to create a listing on Kudzu's website Click "Business Login" located in the upper right corner of the page.

Step 3: You will be directed to the Business Center page. Click on "Click here" to list your business.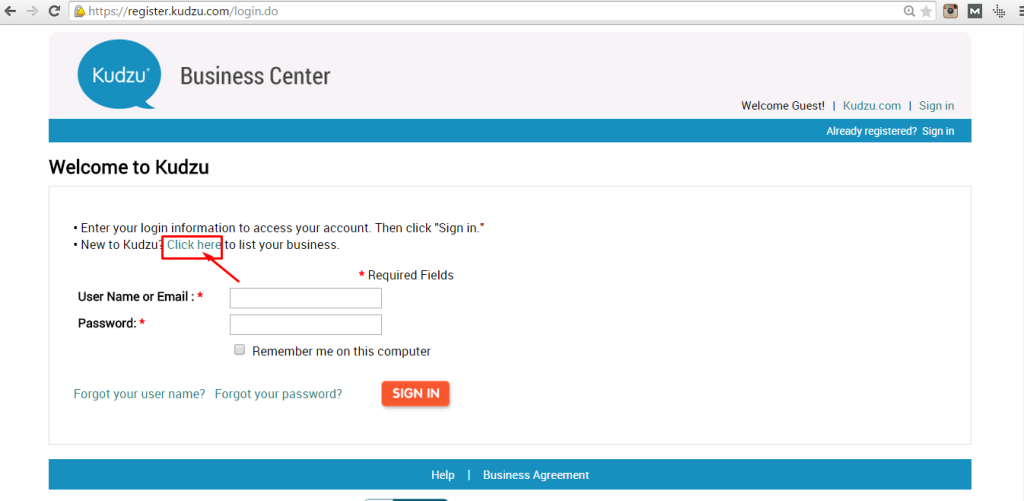 Step 4: To begin, click "Get Started" located next to the title "Enhanced Profile."

Step 5: Fill out the required information and click the "Continue" button.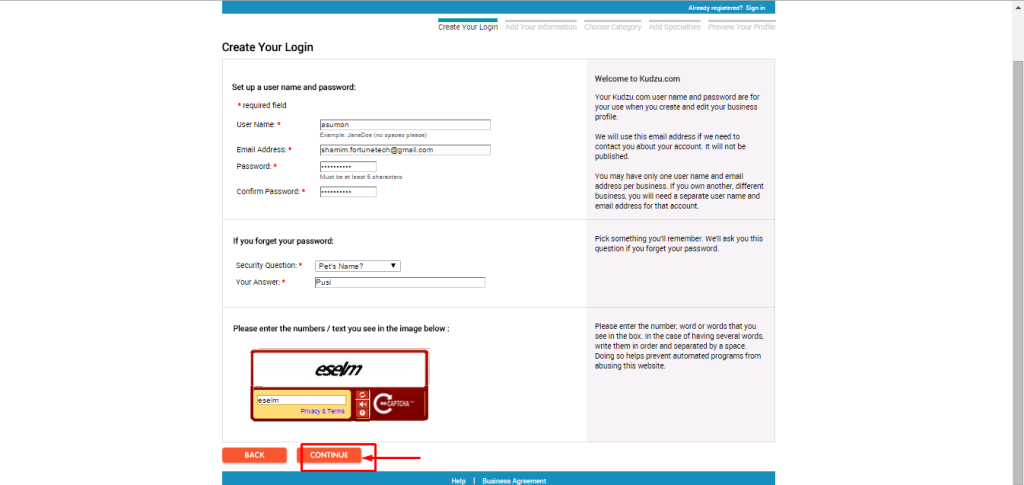 Step 6: Fill out the form with your business information.

Step 7: Select a business category that best describes your business.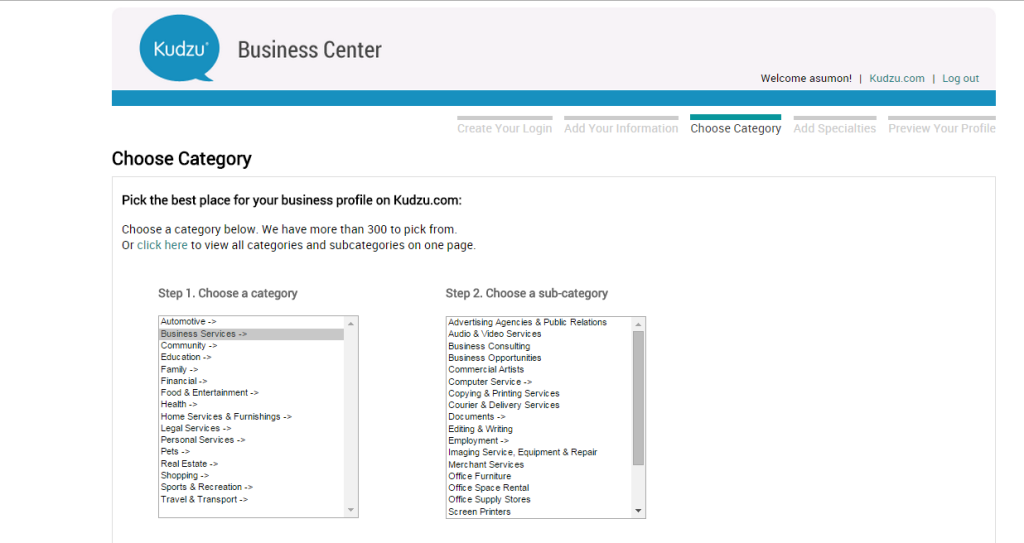 Step 8: Add any specialties that may apply for your business.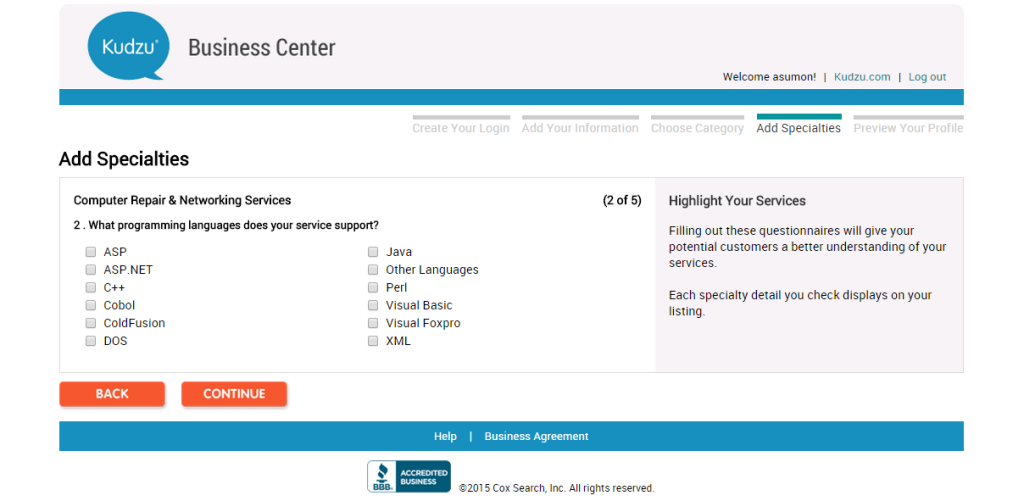 Step 9: You can add any marketing descriptions and your business e-mail.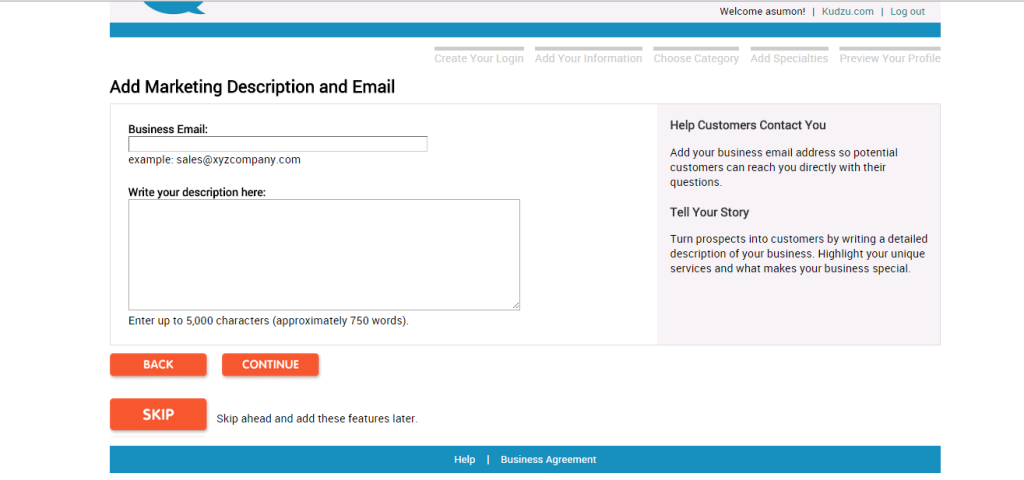 Step 10: Your profile is now complete. Check to make sure all the information is correct.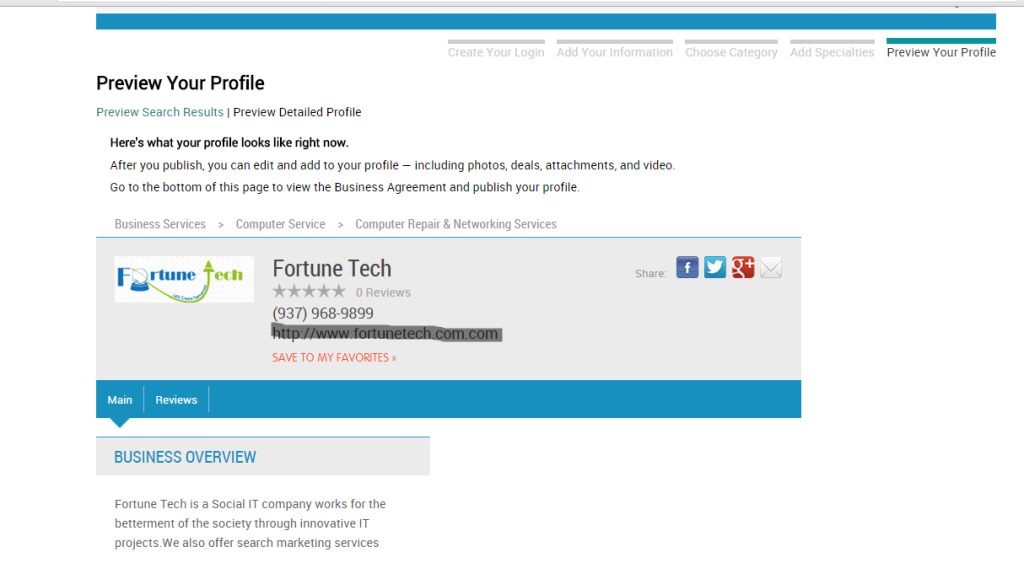 Now you have your very own business profile on Kudzu! After your profile has been published, you can edit, add, and modify your information. Your business is now visible to thousands of new customers that browse Kudzu everyday!
Trouble Getting Listed on Kudzu.com? Let Us Do The Work For You