If you are a moving company looking for local clients, you need to start thinking outside the box. Advice Local is a local presence management company with the solutions you need to start increasing your online presence. With a professionally managed online presence, you ensure that the right customers see you.
Advice Local Is The Local Visibility Solution for Moving Companies
While talk is great, let's get down to hard numbers and see how we can help make you more money. Here is why you need to hire Advice Local so you can continue to be a success in the digital age.

Local Visibility
Advice Local has helped more than 355 moving companies expand their online visibility with 15,290 citation sources. These citation sources help your business rank at the top of the search results when a client searches for your service and location. That type of local visibility translates into more conversions and money in your pocket. Here are just a few facts about what we do for our clients:
Set up more than 355 Google My Business, Bing Places, and Yahoo Local Pages
88% increase in local visibility when using Advice Local compared with a mere 65% with other companies
Unwavering dedication and investment in your company's success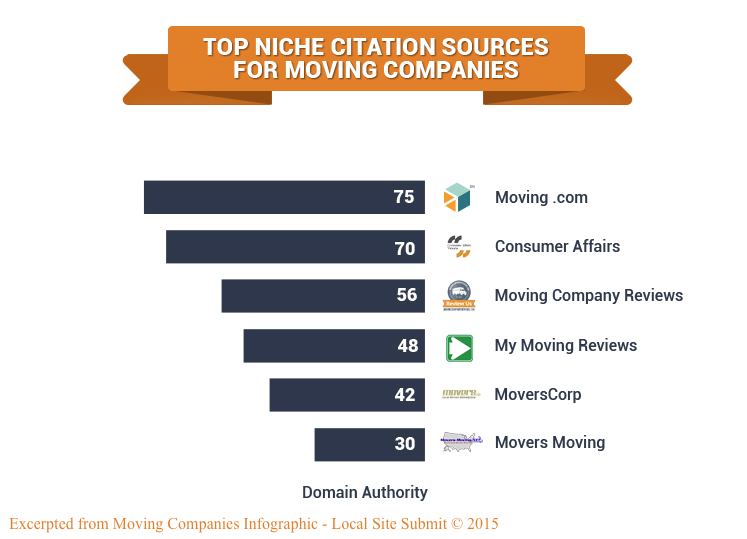 We Know the Top Niche Citation Sources
We know the moving market inside and out, and we go the distance for each of our clients. One of the keys for optimal visibility is the knowing the top niche citation sources for moving companies. This will help you be front and center when someone goes to search for moving companies in your area. The most popular niche citation sources include: Moving.com, Consumer Affairs, Moving Company Reviews, My Moving Reviews, MoversCorp, and Movers Moving. We know how to use citation sources to get your company noticed.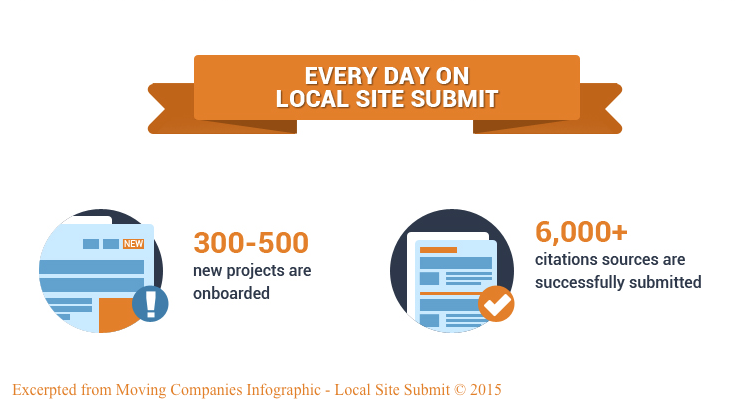 We Can't Stop, We Won't Stop
We work hard every day for our moving company clients. Each day we onboard 300-500 new projects and submit to more than 6,000 citations sources. With those impressive numbers, you know that we will work hard to ensure that your company receives the local attention it deserves. Check your local visibility right now with our free report!
If you are ready to increase your company's local visibility today, contact Advice Local. Call (855) 714-7634 to speak with one of our friendly and knowledgeable team members.
Click here to view the full infographic.