Today, Instagram supposedly rolls out a major algorithm update. The idea is that it will no longer display posts chronologically, but rather what it determines is most relevant to you. Much like Facebook, you will no longer see all posts from pages you follow. However, according to the social network's Twitter activity, the change is not going into full effect today: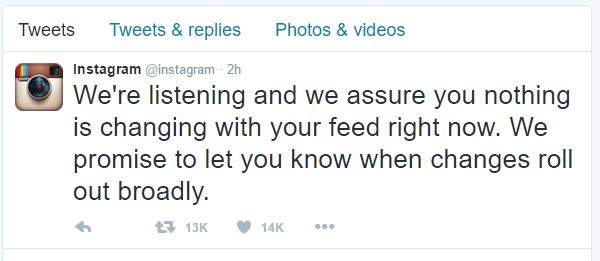 It seems that perhaps the algorithm update is still being tested or rolled out to a smaller group before it affects all users. But it's safe to say that it's not a matter of if this change will affect everyone, but when. Instagram users far and wide are up in arms about the change, even signing petitions to try to make it stop. More than 300,000 have signed the petition on Change.org, and social media users are tagging posts with #KeepInstagramChronological to try to effect change as well.
Even celebrities are speaking out against the update, citing that users' interests change daily and what's relevant one day may not be the next: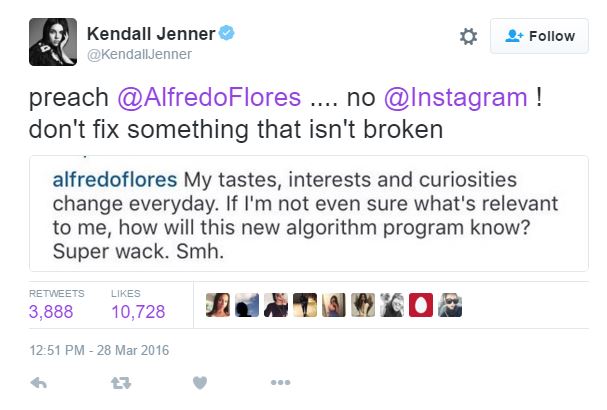 So you if you want to keep seeing all the posts from the brands and people you love, there is one quick step you can take. As you're scrolling through your feed and you come across a person or brand you definitely want to keep tabs on, click the three dots above the post. A menu will pop up and just select "Turn On Post Notifications." This will ensure you continue to see all the posts. Also, make sure to instruct your own Instagram followers to do the same for your posts.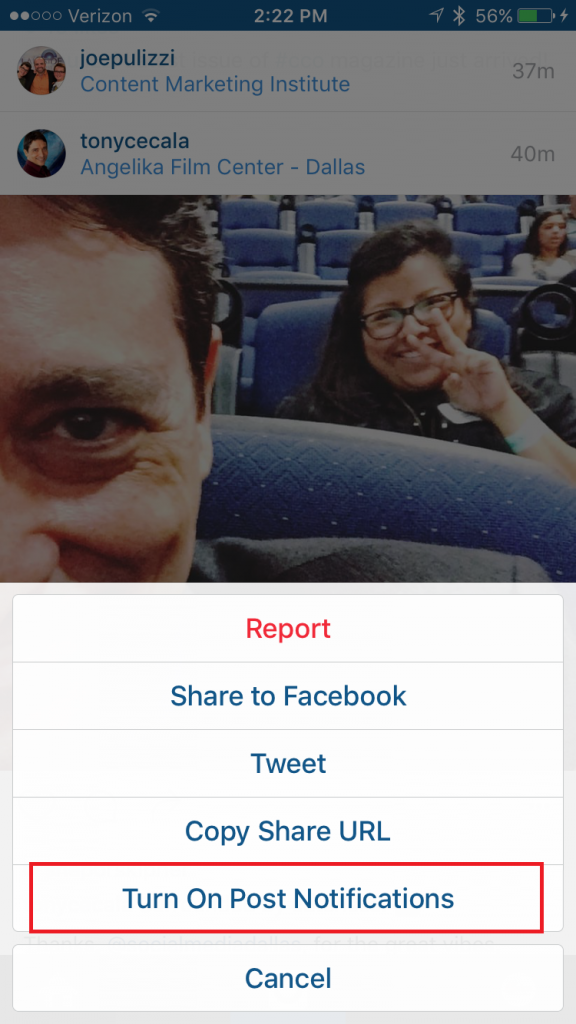 Be sure to check back on the Advice Local blog for more information as the algorithm continues to roll out.