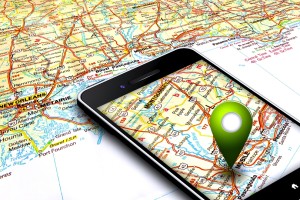 Are you looking for a local directories list? This is a comprehensive list of the best local directories to submit your local business to. We have scrubbed this list and added to it over the course of a year. If you have an addition, please leave us a comment. If you are a reseller and want to resell the listing service please call us at (949) 945-3005 to get your account set up. We have discounted reseller rates available.
The benefit of adding your local business to this local directories list is not only to get exposure within these directories, but to also help your Google Local listing rank higher by adding citations. These citations will help your site rank higher overall in Google Places (formerly Google Maps).
Now you can get into many of these by using universal business listings. However, we aren't big fans of this service. The reason being that they use a feed to supply data to most of these sites. And mancity times the feed leaves out a lot of data like URL, photos, business description, videos hours, etc. We have found that the feed just doesn't get enough information into the directory sites. Unfortunately the only way to get robust listings with photos, hours, business descriptions, hours etc. is to manually set up your listings. This is a massive task. You can do it yourself or have Advice Local do it for you. You could say that we are a direct competitor of UBL, but really this is a premium listing service. A local site submission is more than just getting your company in directories. Its helps establish you on the web by adding a video to YouTube, creating a blog for you on Blogger, and adding you to several business related social sites like Enterpreneur Connect and Biznik. If you have reviews we will psot them to sites that we know syndicate to Google Places. Plus, you get hundreds of backlinks to your website. This should be the very first step you take in your local SEO journey.
Here is the list:
Bing Postcard submit only (takes forever!)
Yahoo – Direct Feed to Google Maps (Helps ranking in Google Places)
HotFrog – Passive Feed picked up by Google
Partner Up
YellowPages.com – (YP.com must phone verify your listing (Watch our for the upsell, I suggest only the FREE listing)
AOL – get listed here via yp.com
CitySearch – Passive Feed to Google and also direct feeds to Insiderpages and MySpace.com
Superpages.com – Active Feed to Google Maps – Get listed in 411.com and whitepages.com and several others
MapQuest – Supplies data to some mobile GPS systems
Yelp I have a love hat relationship with Yelp (recently sued for extortion)
Local.com – Just do their Free listing (great for getting lots of backlinks)
TeleAtlas
CityVoter – passive feed to Google
Kudzu – passive feed to Google
Best of the Web passive Feed to Google
Discover our Town – Actively Feeds Yahoo!
LocalEze – Free and directly feeds Google, Yahoo!, Bing and others
CitySquares Passive Feed to Google
InsiderPages – Direct Feed to Google
Switchboard – Via Supermedia.com
Angies List – Passive Feed
Brownbook – One of my personal favorite directories – Get lots of links from this one.
Manta – Ranks well in Google
Best Deals on
twibs
Soprano – Not a big fan of this one
Zipweb
Myhuckleberry
AmericasBestCompanies.com
USYellowPages
CitySlick
Advice Local – Local Directory Submission Service
MyCity
Outside.in
Infogroup – Primary Data Aggregator – Direct Feed to Google
Facebook
MySpace
Orkut
Canadian directories
Advice Local works hard to update our directory submission lists with the highest quality citation sources available today, so if you're looking for a service to help get your business in all of the above, contact us at 855-714-7634 or look at our package offerings.