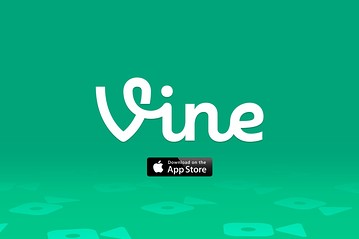 I may or may not be a gadget geek, but, if you ask my family, they will probably tell you I am. Not only do I like new tech play toys, but I like new tech apps, and I get excited when I see something that is new and offers our clients an opportunity to brand themselves online. That's why I am excited about Twitter's new Vine.
If you don't know what Vine is, it's a new app recently released to the public giving users the ability to create six-second gif-like looping videos. Now, you may think that a six-second video isn't enough time to make a difference, but I beg to differ. You can use the Vine app to create awareness and engage your audience; you just need to be a little creative.
How about creating a six-second video for:
Launching a new product or service
Hiring a new head of customer relations
Promoting an event (video the invite and send it out)
Giving everyone a peek behind the scenes of your upcoming awards ceremony
Promoting a new restaurant's dish
…the ideas are just endless!
Now, let's talk about customer loyalty programs:
How about launching a contest for your customers or a six-second creative Facebook "like" campaign?
You can send a nice note to your customers or you can thank them by taking a video of someone at your company holding up a thank you sign.
Celebrities, athletes, or sports teams can wreak havoc over Twitter using Vine.
How about before-and-after videos for those weight loss products or wrinkle vanishing creams?
After creating your Vine video, make sure you post the video on your Facebook, +Local, and LinkedIn profiles. Share it with everyone—but don't forget the hashtag.
Need some ideas?
They tell us that one advantage the Vine app does have in its search for staying power is the enormous benefit of having Twitter as a parent. (Remember Instagram had to prove itself in the wild before it was snapped up by Facebook in a deal originally valued at $1 billion.)
So don't be left behind; stay ahead of the game and start your Vine today.
Want a Vine but don't have the time or creative ideas in house? Don't worry; give us a call and we'll help you come up with the perfect idea and campaign strategy tailored to your business.