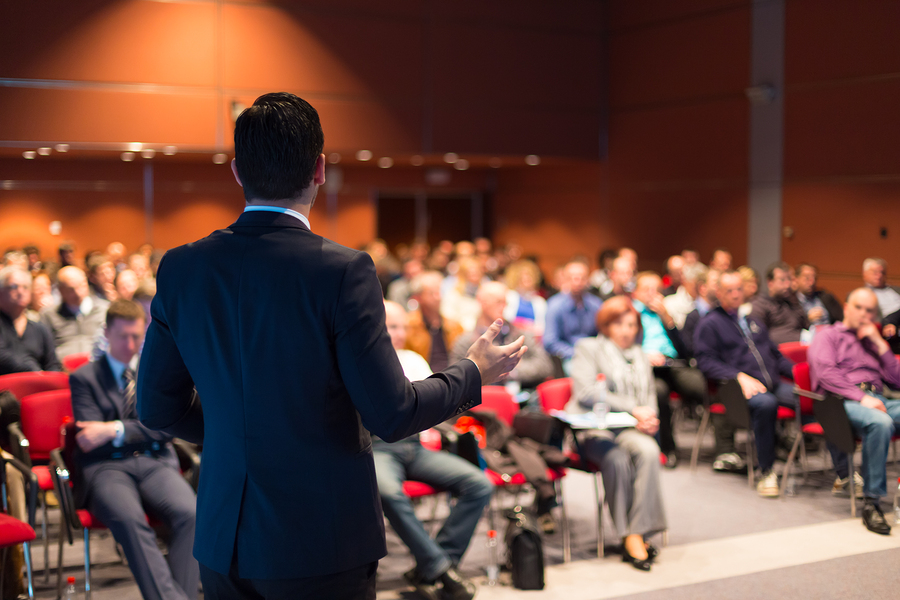 I recently returned from speaking at Joe Pulizzi's Content Marketing World in Cleveland. I first attended and spoke on a panel at the 2012 Content Marketing World in Columbus two years ago. Every year the conference is different, so I wanted to share with you some of the things I enjoyed at this year's event.
Content Marketing World is the show to watch:
Joe Pulizzi knows how to put on a show. He not only keeps everyone informed and thinking ahead, but he keeps everyone entertained as well. This year's speakers were excellent, and the keynotes were very engaging.
Robert Rose is popular. He talked about strategy and looking at the big-picture of content marketing in a well-spoken presentation attended by no less than 2,500 people. I was very intrigued with what he had to say about bringing experience-related content to the forefront of strategy. I couldn't agree more, as my own talk just two hours earlier had focused on experience-generated content (EGC) using wearable devices, and the implications on strategy.
I predict it may be a few years before marketers really have a grasp on EGC and put these concepts in practice. Providing visionary concepts like this is what a good conference should do – make the attendee think beyond their current comfort zone.
Scott Stratten is hilarious and extremely likeable. I had already heard so many good things about Scott, but it was my first time to catch him speaking. He has a very effective method of storytelling to get some otherwise very dry concepts across in a very entertaining way.
Kevin Spacey can use the f-word so frequently it will make Samuel L. Jackson blush. Spacey, who at first addressed what many people were already wondering: What is he doing at a conference about content marketing? He answered that question by talking about story-telling, the creative process, future content distribution channels and strategies, and many other topics. It was certainly thought provoking in many aspects, and the overarching message was strategic. I have to say that I enjoyed his talk very much, and I appreciated a perspective that was not necessarily "in the business."
Kevin Spacey does impressions. He threw in a few impressions of his old friend and mentor Jack Lemmon, and went into an extended impression of how Joe Pulizzi persuaded him to keynote the conference, doing so in the voice of a squirrelly Joe Pesci. (But Pulizzi doesn't sound like Pesci, and isn't squirrelly, but it was still amusing.) Pulizzi's first words on stage with Spacey following the talk were, "Joe Pesci, really? Really?"
I think this kind of tangential approach by Content Marketing World makes it a bit more intriguing for the attendee, and I hope Joe and Robert continue to surprise us next year.
If you know me or have talked to me over the last 30 months you know that I have said CMW is the show to watch, and it just keeps getting bigger and bigger, and the content and production does not disappoint. Kudos to Joe and crew for an amazing job, and I hope to be back again and speak next year.
Follow #CMWorld to see what other attendees are talking about.
If you attended #CMWorld 2014 comment below and share what you learned!