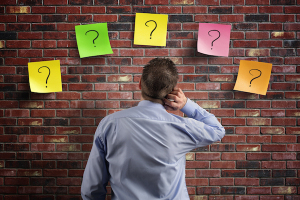 At Advice Local, we want to make sure that you hire only the best local citation builder, so we've compiled a list of the top five questions you should ask before you make your final hiring decision.
How much do you charge?
This may seem like a fairly obvious question, but you'd be surprised at the number of people who jump into a project without considering their budget. Before you agree to pay for any work, make sure you have a clear price estimate and know exactly what you're paying for. This should help prevent surprise fees popping up on your statement.
How do you identify what listings to use?
Look for an answer that has some depth to it. You don't want your local citation builder to shrug and say he uses the obvious ones. We use quantitative data, search engine optimization specialists, and Internet marketing gurus to back our choice of listings.
How do you submit my information to the directory?
There are a variety of ways to submit your business's information. Many citation builders use data feeds or software submissions to place your information. While this is easier for them, it means your listings may not get the hits they otherwise would. It also increases the probability that some of your information was submitted incorrectly. We take pride in our meticulous hand submission process, which provides our clients with strong, consistent listings across directories.
Do you provide additional services?
Consolidating your Internet marketing services can help reduce the hassle of keeping track of which company does what for your business. In addition to listing submissions, we offer optional services like social media profile optimization, professional search engine optimization, and submission to top data aggregators.
Will you help me claim any existing listings?
If your local citation builder won't handle previous listings, find a new one.
We are the choice Local Citation Builder hired by other agencies!
At Advice Local, we're happy to help our clients claim their current and existing listings. We also ensure that the listings are optimized for search engine results.