Last time we were here we talked with you about how to complete a business listing audit. Today we'd like to switch gears and discuss the Google Business Profile.

The Value of the Google Business Profile Is Undeniable
We talk about the Google Business Profile quite often at Advice Local, and yes, there's a sound reason for that. With the Google Business Profile (GBP) being one of the most important Local Ranking Factors according to the latest study, it's important to us that our agency and local marketing partners are provided with the best information and resources.
The Google Business Profile needs constant attention, and that's just a fact. From monitoring changes to publishing GBP posts and getting the best results from it, the GBP can put demands on your time. As you know, the smallest changes to a business' GBP can significantly impact the local pack and/or Google Maps visibility – so let's take a look at how we help with this.
You Need These Four Google Business Profile Features Available in Our Partner Dashboard
At Advice Local, we have a few very specific features available within our platform to help you maintain your clients' Google Business Profiles more easily.
1. GBP Sync
Are you finding subtle changes that appear on your clients' profiles? With our GBP Sync feature, we can continuously ensure the data on your clients' GBPs matches our database. You can either sync the GBP to our dashboard, or sync our dashboard to match the GBP.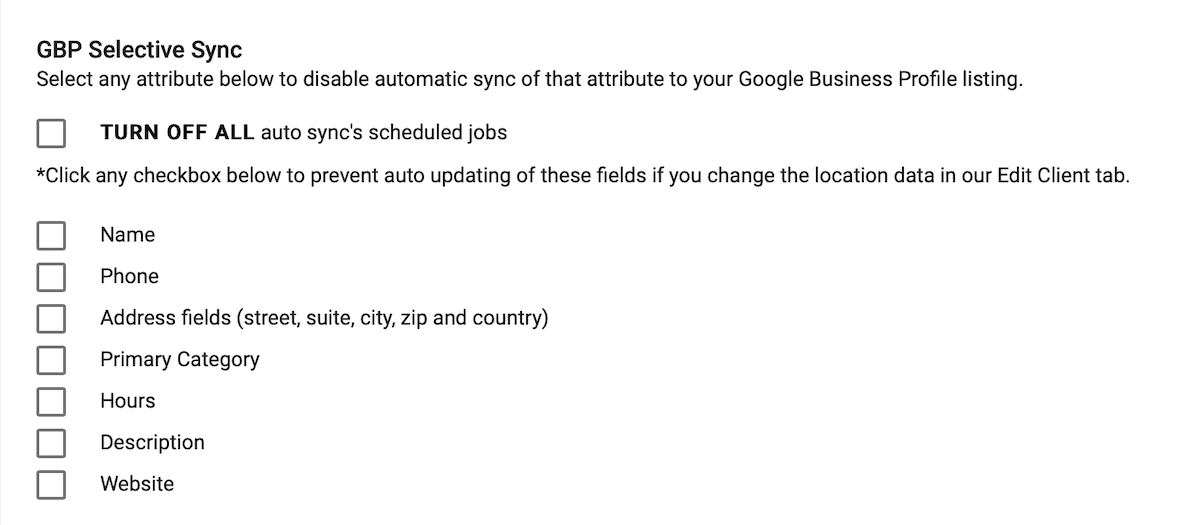 For all our clients, to turn off the GBP Sync feature you'll need to adjust your dashboard settings at the partner level. You can select to schedule a sync within your partner dashboard at the client level. You'll need access to the client's GBP, then connect the account in your partner dashboard to use this feature.
2. GBP Auto-Rejection
How many times have you visited one of your client's GBPs to discover that services they don't offer were added to their GBP? Or even that a change to the primary category has been made without your knowledge? These types of changes happen to businesses on a regular basis, and if you are not watching a GBP closely they might go unnoticed for quite a while.
While we cannot stop Google from adding more services (services they may detect from the client's website) onto your client's Google Business Profile, we can auto-reject public edits for you.

These public edits consist of changes to the business categories, address, phone number, website URL and much more.
To use this feature you must turn it on at the partner level in your dashboard. You'll need access to the GBP, and you'll need to ensure it is linked in the Google Business Profile tab in your partner dashboard.
3. Google Authority Score
The Google Authority Score (GAS) created exclusively by Advice Local was designed to help you better understand how a business' GBP is performing.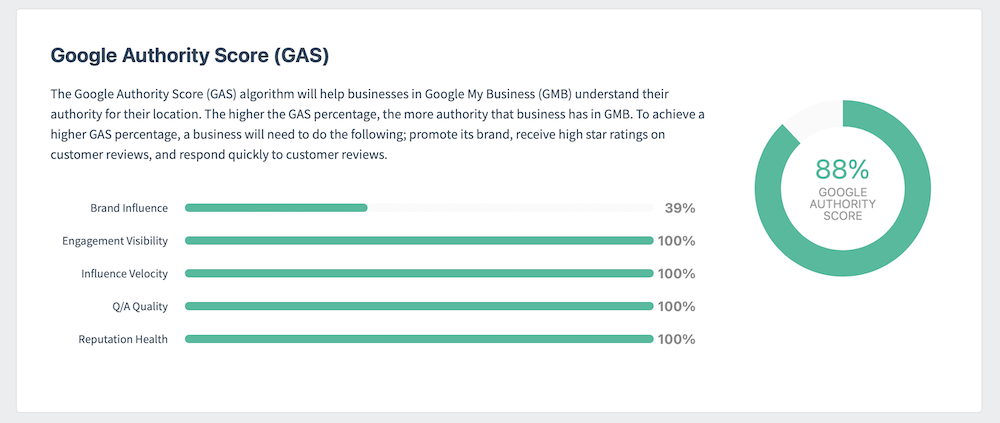 GAS looks at Brand Influence, Engagement Visibility, Influence Velocity, Q/A Quality and Reputation Health.

To access this information you'll need access to the client's GBP – and ensure the feature is enabled in your partner dashboard.
4. Google Profile Insights Data
With the most recent change to managing the GBP from search, the data you count on to understand how well the actions you're taking on a client's GBP perform – the traditional insights data – may have seemed to disappear. But when you turn to your Advice Local partner dashboard, you'll find this data available in the Google Business Profile tab.
Post views, photo views and combined customer actions taken are just a few examples of the data accessible in your partner dashboard.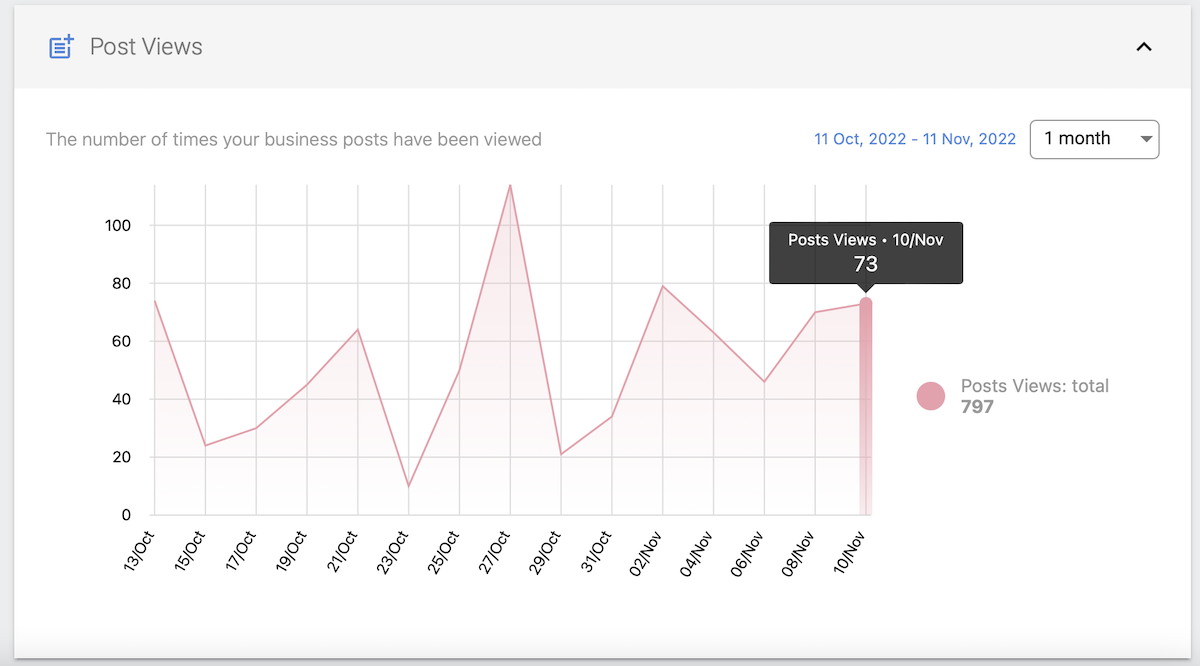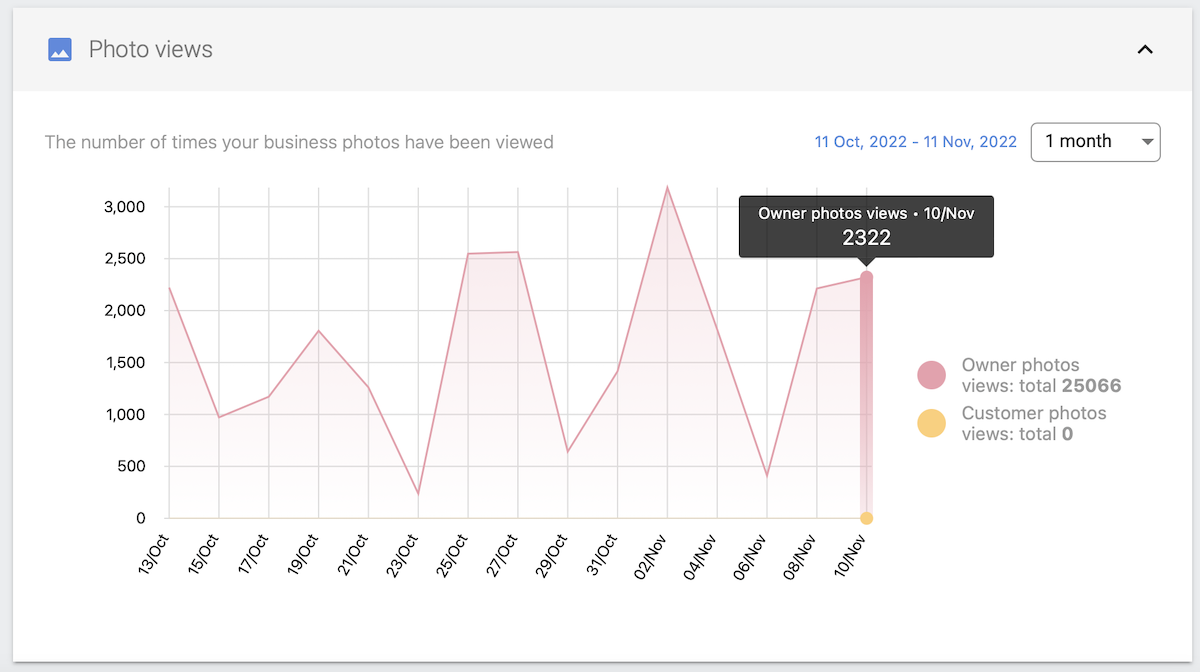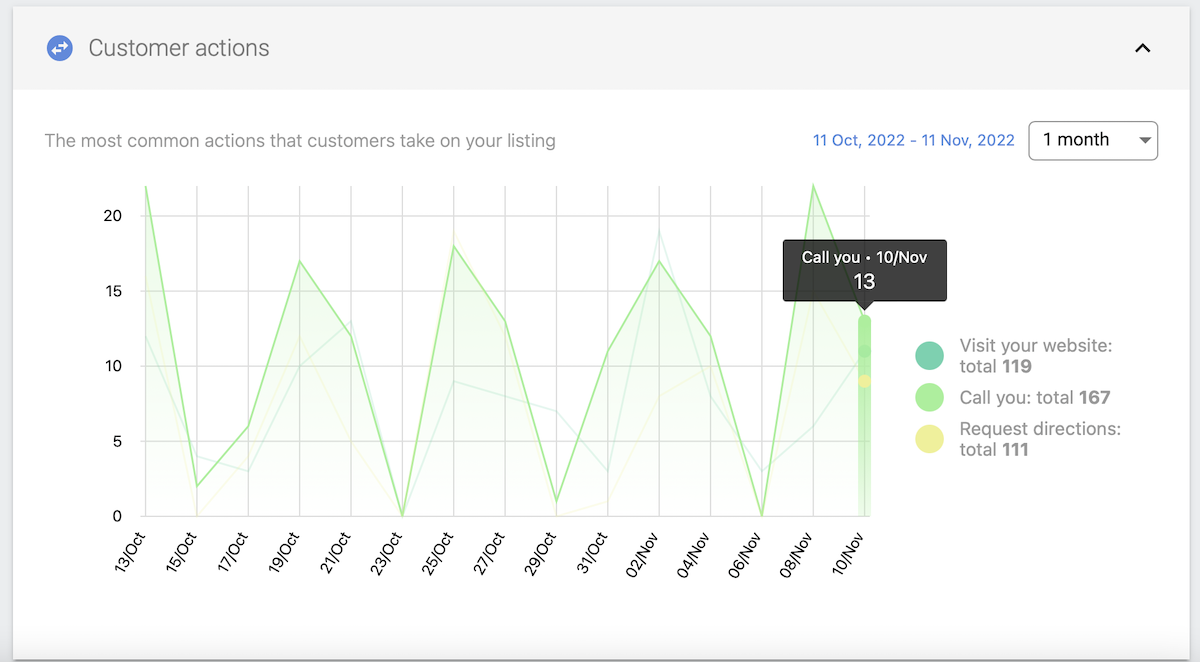 As mentioned above, you'll need direct access to manage the GBP and have it connected in your partner dashboard at the client level.
We can't close without sharing a few more Google Business Profile resources with you.
And that's it for the special Google Business Profile edition! We've had quite a few partners frustrated with the recent changes to the GBP, and limited access to free GBP tools. Know that all of the features mentioned here are included in the Advice Local partner dashboard at no additional cost.
Find Out Why Listing Management Partners Choose Us Now
We can help you distribute business listing data to the top directories, data aggregators, mapping apps and much more. Request a demo today to learn about all these features, plus the free GBP tools available in our partner dashboard. Call (214) 310-1356 for help today.