Recently we launched a redesign for the Todd Durham Law Firm website. We aimed to simplify the site's overall design, as well as make it much more mobile-friendly. With Google's recent update, the mobile responsiveness will increase rankings, leading more visitors to convert. As a law firm, keeping the traditional brand intact is paramount. The redesign achieved this while still creating a more modern user experience.
Durham Law Firm Website Design Improvements
We wanted to improve user experience by directing focus on the firm and its services. The website is overall brighter and invokes a much more modern, professional feel. We always love providing a new twist on the current brand. The new site feels warmer and much more inviting. We created larger and more eye-catching form fields, which will increase conversion rates by providing easy contact. When users visit a law firm page, they are often looking for specific information. We aimed to make this information easily accessible and simple to find. When the client finds their answer, they are much more apt to convert. Any website can benefit from a design tune-up by professionals.
A Better Mobile Experience
Mobile responsiveness is becoming more and more important. In order to keep up with the competition, your site should look great on any device and Advice Interactive is refreshing and redesigning sites to create a much better mobile experience that will inevitably improve SEO. Test you site for mobile responsiveness today.
Before

After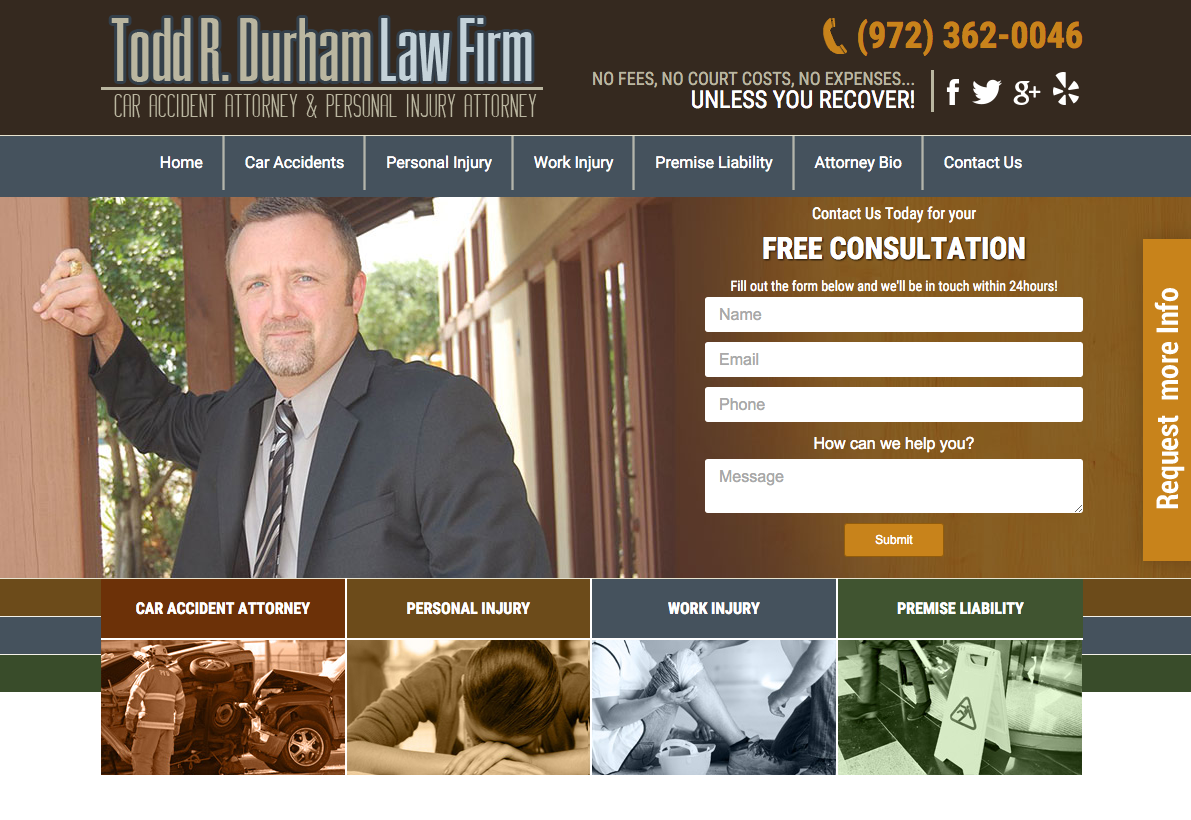 Advice Interactive can help bring your site up to speed. Let us know how we can help you redesign and create more business. Dial (877) 692-7250 today.