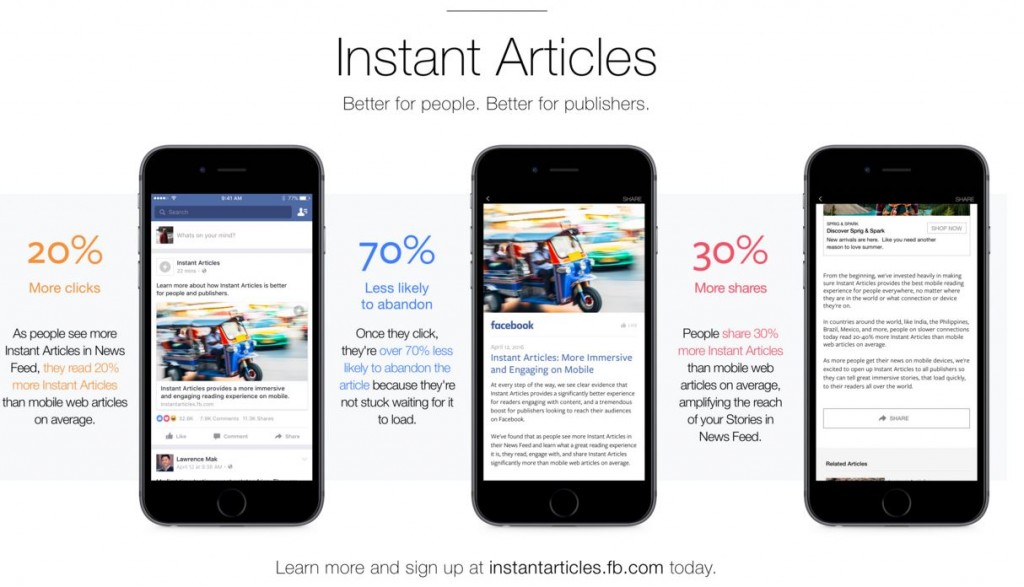 Facebook has opened up its Instant Articles platform to any and all publishers. This feature was promised back in February, and has since rolled out this week on April 12th.
What is Instant Articles?
If you're not already familiar, Instant Articles allows publishers to distribute content via Facebook's app and have it load as much as 10X faster than the standard mobile web. Previously, readers had to click on an article and be redirected to an outside link, taking users out of the Facebook app and requiring extra time to load.
Major content providers such as Buzzfeed, National Geographic, The New York Times and a select few hundred other publications had access to the feature prior to its release this week.
Get Started with Instant Articles
If you're a writer/publisher and want to try it out, sign up at instantarticles.fb.com and join the program today!