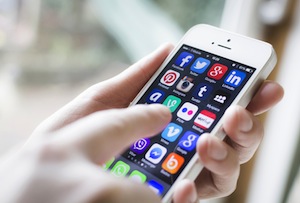 While the concept of geo-marketing isn't necessarily a new one, GeoMarketing.com is – and its creation could be a huge boost to the mobile advertising industry. At Advice Local, we're excited to consider the possibilities – and opportunities – this site can bring to local search marketing.
What it Is
GeoMarketing.com is a directory that goes beyond the typical advertising news site. It highlights mobile advertising campaigns that work – no matter who creates them. While the site is owned by Internet marketing company Yext, its operators make perfectly clear that the campaigns it features are independent of the agencies that are responsible for them. GeoMarketing.com may write about companies that Yext serves, but it's just as likely to highlight clients of its competitors. The main purpose is to profile agencies, marketers, publishers and clients and show how their visions are shaping the marketplace.
How it Works
GeoMarketing.com is actually a combination directory and news site that showcases location-based advertising campaigns and the people behind them. It already features dozens of campaigns from retailers such as Conn's, Taco Bell, The Weather Channel and many, many others. Here's a quick peek into the mechanics of the site.
The News Section – The main focus of the site's news area will be to highlight location-based ad campaigns built chiefly around smartphones and tablets. There will be a "Campaign of the Day" section as well as profiles of agencies, marketers and others. The news section will also feature analysis of trends occurring in the marketplace.
The Directory Section – This will contain a repository of successful campaigns that have a clear mobile/local component. Information will include the name of the agency and the people responsible for the campaign, and registered users will be able to rate campaigns in much the same manner they can rate Netflix selections.
Why We Care
We believe that the more tangible evidence local businesses can see regarding the success of local search and mobile advertising, the more they will be convinced to participate. The more creative and technological advancements that are showcased, the better it will be for everyone involved in the industry – not just agencies, but also the clients they serve. If you'd like to see what Advice Local can do for your business, give us a call at 855-714-7634 or contact us online.