In this hyper-competitive economic environment, breaking out of the pack to attract new customers is more challenging than ever before. But while you would expect each and every company owner to have already examined each and every potential new revenue stream, you'd be shocked how many business owners don't invest in a local search strategy. Sure, they have websites that they update regularly, but that's about it for a lot of companies. One of the avenues you should seriously consider in order to stand out from the competition online is free local business directory listings.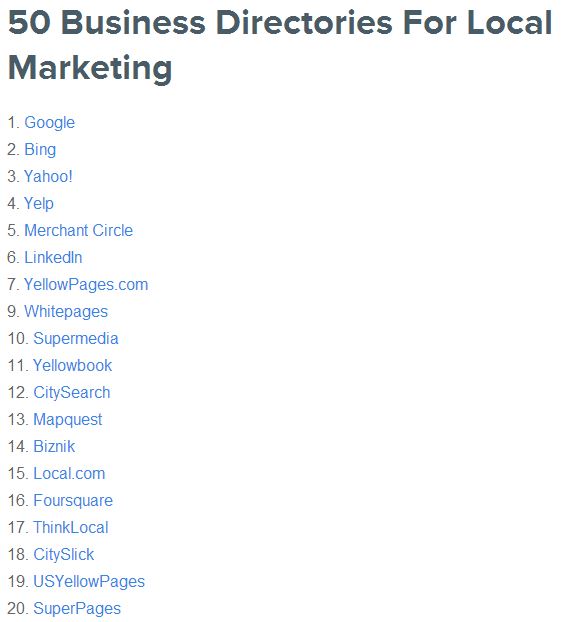 How it Works
Think of free local business directory listings as today's equivalent of the Yellow Pages. As indispensable as that ubiquitous book was up to just a few years ago, that's how important the Internet has become to companies of all sizes. Every day, more and more people are turning to the Internet to not just find businesses, but also to find trusted recommendations so they can make the best-informed consumer decisions possible.
It's easy to get listed on local business directories, but it can also be extremely monotonous and time-consuming. If you want to take full advantage of all the free local business directory listings out there, you'll probably want to enlist the help of an outside company, such as Advice Local, to do all the work for you.
What You Need to Do
You'll first want to determine which listings are the best for your company. As a matter of fact, you may already be on some without even knowing it. While it's good that your name is out there, whatever good that may be doing for your company will be quickly washed away if the information provided is inaccurate. There could even be bogus negative reviews written in those directories by some of your more unsavory competitors.
Things to keep in mind when identifying and contributing to business directories:
Ensure your business information is accurate and consistent. This cannot be stressed enough.
All directories are not of equivalent value. Avoid spammy directories!
Start with the main three local pages: Google My Business, Yahoo, and Bing.
Finally, search for niche or geo-specific directories.
Monitor your visibility and reviews on an ongoing basis, using tools like the Advice Local Visibility Tool.
Need Help?
If you don't have the time or the inclination to pore through the vast number of free local business directory listings to join the ones that will be the most benefit to your company, leave that job to Advice Local. We'll do all the heavy lifting for you and put you in a position to substantially increase your revenues. Contact us online or call us at 855-714-7634 to learn more.