http://www.discoverourtown.com/
Click on the above link.
Click on your State.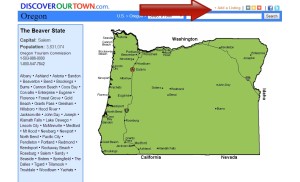 At the top right of the next page is a link – "Add a Listing." Click on it.
Fill in the required information, then the captcha at the bottom and click "Continue."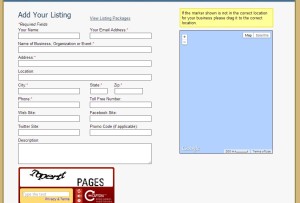 The Next page will give you the option of whether you are wanting a free listing, or a premium listing. For the purposes of this "How To", we will be using the free option.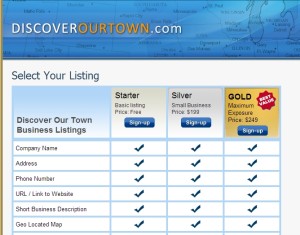 The next screen will confirm receiving the information and to state that you will be notified by email once the listing application has been approved.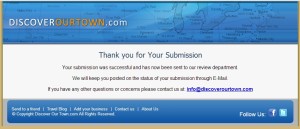 Once your listing has been approved, you will receive an email stating so.