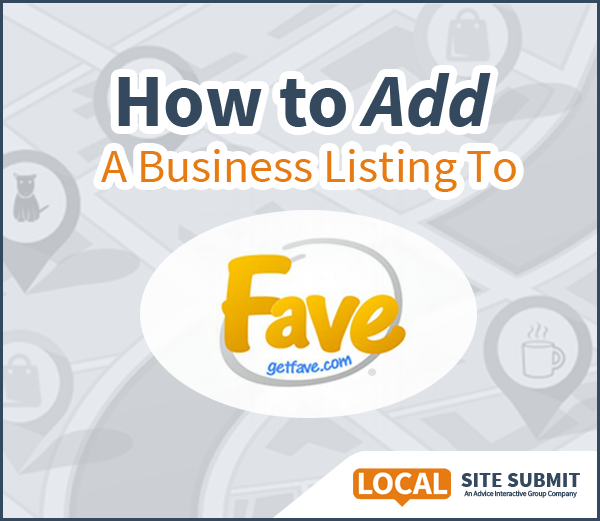 GetFave.com is a unique collaboration that allows businesses to list their information in a place that is easy for Google to access. While it gets less attention than other listing sites (only 61,000 hits per day*), it is great at working with Google to give you more visibility. Over 15 million American businesses use GetFave.com with their listings. It is best for well-populated, urban areas.
Here's a step-by-step guide to getting listed on GetFave.com:
Go to this link.
Click on the link on the bottom left-hand corner that reads "Login / Join".
Click "Create a new one" to create an account if you don't already have one.
Enter your information and click "Join."
At this point, you will be sent an email to verify your registration. Click on the link to continue.
Once you have verified your email, click on this link: https://www.getfave.com/search?utf8=%E2%9C%93&q=add+business
Next click on the link "a=Add Your Business to Fave".
The following page allows you to add an image and other business information. Click on "Manage More Attributes" to include such details as the year you were established, your website URL, etc. When finished, click "Publish Changes."
Your listing is now finished.
*Information based on data from Alexa and Wolfram Alpha.
UPDATE: If you have a listing on GetFave.com already and can't update it then the CEO invites you to email him directly. His email address is Jon at GetFave dot com.
Trouble Getting Listed on GetFave? Let Us Do The Work For You