There are numerous online directories available today, and many of them can prove quite effective for a local business. But how to select the right one? Here at Advice Local we offer listing management services that target the most effective online directories, including Insider Pages.

InsiderPages.com is a site dedicated to generating user content. The idea is to get real people to rate and recommend businesses like they do in real conversation. Like TripAdvisor, businesses can respond to ratings and reviews that they have received.
This control over your image and ability to see what people think of your services is invaluable. If Insider Pages offered you nothing else, it would be worth it, but it also lists your business information with Google and helps boost your website ranking.
Here's a step-by-step guide to listing with Insider Pages:
Follow this link.
Hover over "Log In" in the top right hand corner. In the drop-down menu, click "Join."
Fill in your business' information as required. You can upload a photo or logo at this point.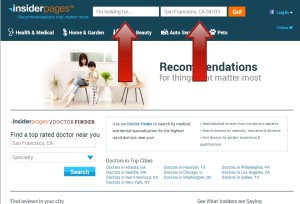 Log in, and search for your business. When you find it, press the link on the right under the listing that says "Claim Business."
Authorize your information in the box.
You will be able to modify information from within Insider Pages. Click "My Businesses" at the top right of the page. Press "View/Update Business Profile."
Fill in the information as you wish. Don't forget to press the blue "Update Business" button when you are satisfied with the information you have placed.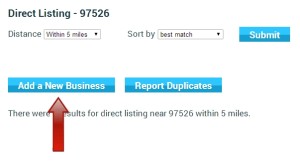 Trouble Getting Listed on Insider Pages? Let Us Do The Work For You