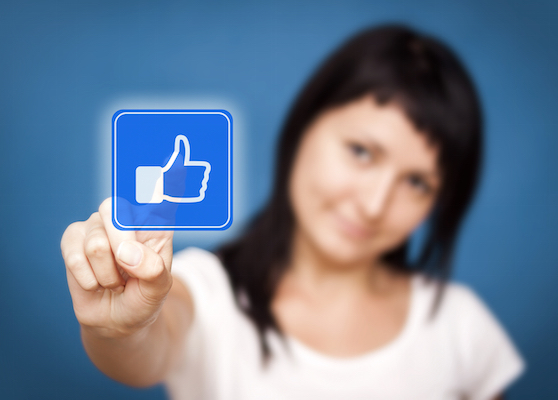 As with any type of advertising, you want your efforts and ads to draw as much attention as they can. Understanding how to optimize your Facebook page and leveraging it, just as you would any social media channel is important.
How to Optimize Your Facebook Page
Create Visual Appeal on Your Facebook Page
We are innately visual creatures and absorb most experiences through sight first. Your Facebook page is no different. You want your customers, especially potential ones, to be able to find the information they are looking for easily. Otherwise, you run the risk of losing them.
With this in mind, make sure you have branded cover art and profile image. You'll want to organize your Facebook page's content so that information about what you offer and how to find you is front and center. Organize your tabs in a priority sequence that makes sense for your business. Maximize the space you have by including a call-to-action button that makes it easy for customers to get in touch with you or to purchase a specific product. Your call-to-action button could say:
Buy now
Click here to order
Contact us
Maximizing the Details of Your Facebook Page
Like with most things, the smallest of details can get overlooked, ultimately costing you potential customers. The three little things every Facebook should include are:
A Facebook URL
The right category
Complete "About" section
If you have a brick-n-mortal business make sure the NAP (Name, Address, Phone Number) is complete and matches on all your online business listings. Ensure your Facebook URL matches your company and its brand. It might seem like a simple thing to do, but a lot of people overlook this one key point. People will then associate your website with your Facebook page, and it will help search engines pinpoint what your business is about.
Selecting the right Facebook category is similar to choosing a Facebook URL – simple but often overlooked. By putting your company in the right category, it ensures that search engines not only easily find your page but it also ensures that it is easily found on Facebook itself.
The "About" section on Facebook is an important element for search engine optimization, so you want to use it to your advantage. Don't overdo keywords in this section, but do create a clear, concise, and pointed description of your business. Make sure to include links to your company website and other social media channels in the "About".
How Often to Post on Your Facebook Page
Facebook is the phone book of today and one of the places people go to in order to find the information they are looking for, especially when it comes to businesses. You want your Facebook page to be filled with:
 Informative posts
Pictures
Reviews
Ideally, you are aiming to update your Facebook page at least once a day. Don't bombard your followers with a post every half hour, but keep them informed and connected to your business on a regular basis.
The important thing to remember is that you want to cross-connect your social media pages. Showing that picture you took of new inventory on Instagram is a great thing to post on Facebook, plus you get the added benefit of promoting both of your outlets.
Facebook is one of the easier things to integrate into your advertising strategy. Not only is it free but it also is one of the most viewed sites in the world. Your business needs to be on Facebook and be exposed to potential customers looking for exactly what your company offers.