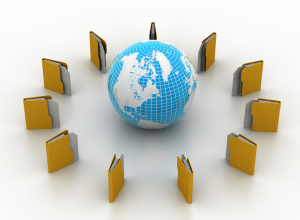 Adding your business listing to hundreds of online directories is a great way to boost your web presence and make sure you dominate the market in your area. But to truly stand out from your competition, you also need to consider the key elements to include in each business listing.
Always Include the Basics in Your Business Listings
The majority of customers who are looking for local services online will be most interested in the basic information about your business. These are:
Hours of operation
Phone number
Email address
Physical address
It's important that a prospective customer has options for contacting you in order to find out any specific information they may be looking for. Many small businesses still do not list their email address as a means of contact, but you should so that you can stay in contact with customers. There are many people who prefer email as a method of communication, and you could be missing out on new customers if they are put off by having to telephone you.
Remember that many people who are looking for local services online will be visitors or residents who are new to the area. Be sure to include your business address so they can get a clear picture of where you are, and if you can include simple directions, then that is even better.
Your hours of operation are key and should be included in your business listing. People will be unwilling to make the trip your location if they are unsure whether or not you will be open when they get there and they may end up visiting a competitor instead.
Make Your Business Listings Standout
In order to make your business listing standout from others in a directory, you need to be clear about what you offer, and especially about anything that separates you from the competition. This could include:
Languages spoken
Payment methods
Products and services offered
Special qualifications or accreditation
Anything that may be an added benefit to a customer looking for your business should be in your business listing. If you stock an exclusive brand, your restaurant has vegan options, or your store is pet-friendly, then share that information.
Invite Them to Connect with Your Business Online
It is fair to assume that if someone has found your business listing in an online directory, then they are web savvy. Let them know about any social media sites your business has so they can connect with you or find out more about what's going on at your business. Examples of links to include are:
Website
Facebook
Instagram
Twitter
Google+
Getting your business listed on hundreds of online directories is what we do. Find out more about how we can help your business get listed and help you dominate local SEO.
Check your online visibility today with our free report.