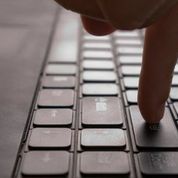 Editor's Note: As of 12/2019 Acxiom is no longer a data aggregator and will not be accepting new submissions.
Acxiom can help many businesses feed their information to a variety of high-quality directories such as Superpages, Google+ Local and more. Submitting a single listing to Acxiom can result in the publication of multiple listings, reducing the amount of time and effort needed for the same benefit. Learning how to submit your business to Acxiom the right way can help you maximize the power of this tool.
Find Existing Listings
Submitting an Acxiom business listing begins with creating an Acxiom account. This is easily done by completing an online form. Once an account is set up, the best thing to do before creating a new listing is to search for any existing listings. You can do this by simply entering your business name or phone number.
If your search returns listings that are your business, claim them. You will need to verify your claim by submitting your name, business name, phone number and user name via phone or email. Once you have done this, you can then edit listings to ensure they are accurate, complete and consistent.
Create New Listings
Because business names and phone numbers cannot be edited, if you find inaccurate names or phone numbers in any listings, you will need to delete these listings and create new ones. You will need the following information to create a new listing:
Any fictitious name registration or license for "Doing Business As"
Any government or municipality licensure
A federal tax letter that provides the business name, address, phone number and identification number
These items can be uploaded directly to Acxiom via the website or emailed.
Acxiom allows your business to claim up to five listings at no cost. A charge of $50 per listing is generally applied thereafter, although accounts claiming more than 30 listings can quality for a bulk upload account.
Acxiom is a great tool to help your business do more with less and get your name in front of the right customers most efficiently.
If you need help submitting your listing to Axciom or any other service, contact us today!