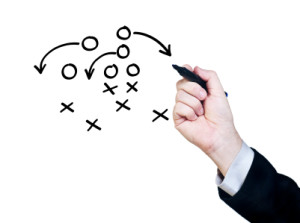 Marketing a business now entails a number of media. Most companies have a handle on traditional avenues, such as TV or radio. However, the online world is still relatively new and ever-changing. Using a local listing service can make your business more visible in online spaces, which means customers are more likely to find you when they need you. At Advice Local, we understand the major components that affect how you show up in online searches.
Search Engine Optimization
If someone is doing an online search for a product or service you provide, it is ideal that your company pops up near the top of the list. Search engine optimization, which mainly relies on keywords found throughout your content, can improve where you rank on the results page.
Local Listings
There is no shortage of ways a customer can access your website. One of the most common is a local directory that lists companies like yours, such as a local HVAC business or dry cleaners. Depending on your industry, there may be dozens of such directories, such as a local business listings report. Getting your company on them is key to driving traffic to your site and increasing your business.
Creating a Blog
A blog is a useful tool for companies to share information. You can give readers tips, alert them to specials, or otherwise reinforce how important your product or service is. For businesses not equipped to keep a blog updated, a local listing service can often help manage one.
Social Media
If your customers are already in social spaces, which they probably are, then it is important that you are there as well. Creating an account is just the first step, as you will need to keep your page updated with relevant information to continue to improve your online presence.
Not every company has the budget or the time to handle online marketing, which is why a local listing service is so helpful. At Advice Local, we take the time to get your information on pertinent directories, entering the information by hand to ensure its accuracy. We can also assist with monthly promotions and reputation management. To learn more about how we can improve your online visibility, contact us at (855) 714-7634.