Thanks to the adoption of mobile and its continuing increase in usage, digital marketing exists in an accelerated state of constant evolution. Every few years a new disruptive technology is launched—a tactic, software, app or piece of hardware. Businesses, especially small local businesses, must be ready to take advantage of these opportunities to succeed amongst fierce competition. Shifting to omni-channel marketing will help accomplish this.
Marketing is no longer a megaphone or even a microphone; today it's a conversation. Two-way communication between consumers and brands is now an expectation! More and more brands are moving away from an outbound marketing perspective to a consumer-centric, personalized approach. Omni-channel marketing provides a way to capture the attention of both loyal customers and target consumers. It involves creating a seamless experience for those audiences as they interact with brands, businesses and service providers, in multiple forms, on multiple platforms and devices.
Omni-Channel Marketing is for Local Businesses, Too
At the moment, omni-channel marketing will definitely get you a square in buzzword bingo because it's a hot topic. And while it may seem a concern only for larger or cutting-edge brands with the available financial resources to experiment with it, that's not the case at all. In the Micro-Moments world we live in, cross-platform engagement is at the center of the customer experience, making an omni-channel plan a requirement to keep up consistently and stay in contact with their target audiences.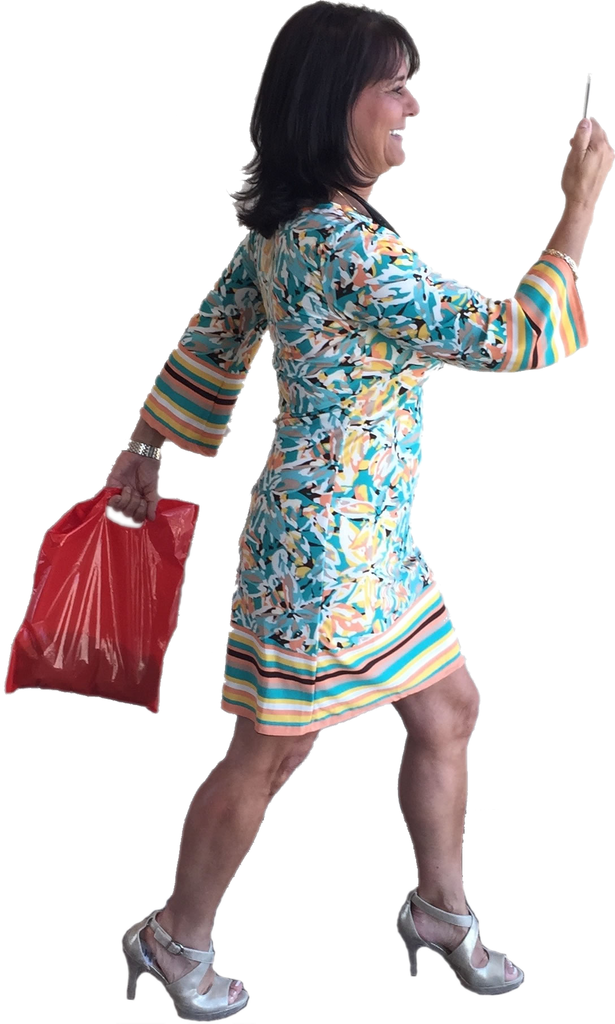 There are more ways than ever for consumers to connect with smaller brands and small businesses, including smartphones, social media platforms, search engines, review websites, email, apps—and let's not forget physical locations!
With mobile at the forefront of those digital engagements, it's important for local businesses and brands alike to adopt this ideology, since there is a heavy dependence upon mobile search traffic to direct potential customers to their physical locations.
In reviewing Fortune 500 brands, you'll see that almost all have a multi-channel marketing strategy in place. In order to reach out to the right people at the right times, these brands are active and present almost everywhere their industries are relevant. Yes, these global brands possess greater financial resources than the average local SMB, but many of the same rules apply when it comes to enacting an omni-channel marketing plan.
Creating an Omni-Channel Marketing Experience
1. Local Search Domination
Location, location, location—that's the first rule. No, we didn't switch to real estate but businesses must know where their target spends most of their time and set up shop there. Track their habits, listen to their needs, wants & preferences across the multiple channels, then tailor the marketing approach and message accordingly.
Google data tells us that "near me" searches have increased a whopping 146 percent, and this is most likely due to the increase in mobile use for search. Small businesses require a targeted plan to ensure they show up in these searches. Google has expanded its AdWords platform and is adding promoted pins functionality on Maps.
While not every small business will be financially ready for large advertising investments, claiming listings in Google My Business and Bing is a good start. Ensuring a business is listed on all the major interactive media channels, plus that all citations (mentions) of the business online are consistent and accurate is essential in creating the omni-channel experience. (And oh yes, we can help with this! Learn more. We make it easy!)
2. Identify the Path To Purchase
No two consumers are exactly alike, but 65 percent of consumers begin their searches on a smartphone before moving on to a laptop, then possibly to a tablet. Understanding this path to purchase is extremely important for SMBs to tailor appropriate content.
Optimizing for mobile is a given since it's a ranking factor, and more than 90 percent of American adults carry and keep their smartphones close. But also keep in mind that research reveals that two-thirds of online retail shoppers who start the journey on their smartphone do not actually complete it until they get to their laptop or desktop.
Keep the user experience across these devices top of mind as well. Optimize your pages for quick load times, and always remember the path. When a consumer adds an item to their cart in the mobile app, it will need to appear in their cart on desktop as well—that is, if you are aiming for a completed purchase.
3. Segmentation and Personalization
As stated, no two consumers are the same, but the vast amount of data available from previous campaigns should give the business a treasure trove of data to be mined. This can indicate the audience being attracted, what they like, how they think, and so on. Once the business has demographic data and can overlay it with psychographic data, plus the particular purchasing habits of specific consumers, the business can not only target specific groups, but provide personalized shopping ideas for the most loyal customers.
Did Customer A buy a book on veganism last month? Local businesses need to know this and suggest the top selling vegan cookbook in their next email. However, they must be cautious not to cross the line from savvy marketing genius to creepy stalker—and that line is a fine one.
Use data wisely to create blogs, videos, tutorials and personalized messages that will draw in new customers and keep current ones sufficiently engaged. That is your objective.
4. No, I Didn't Forget About Mobile
Surely you are thinking: "Did she forget to mention mobile? Isn't this the most important component to consider?" And you're right, mobile is quite important. That's exactly why I've written multiple articles on the topic. Start by reading this one: Mobile for the Masses. Advice Local even sponsored a research paper compiled by Street Fight Insights dedicated entirely to mobile, The Mobile Curtain: Optimizing Your Local Presence for Mobile Search. You'll definitely want to check both of these out, as mobile is unquestionably a component in creating the best omni-channel experience.
Omni-channel marketing is a diverse and scalable way to promote, no matter how small or how narrow its scope. It is of ultimate importance to be in the right place at the right time to reach the target audience when it matters most. A robust plan is necessary for local businesses to show up in this competitive landscape, and these four concepts will get you moving forward.
Be sure to check out this article on Local Search Association's blog: 'Omnichannel' may never catch on, but it's the next big thing for local. It's packed full of tips that go right along with mine.
I can't say it enough—prioritize mobile, incorporate local search, and focus on the consumer journey. Omni-channel marketing is for every business! You ready? Dive in.
Be sure to come back next week. I already have half of the next article written.