Are you following Think with Google? They publish almost every day about Micro-Moments and more. If you are not getting these emails to your inbox, you should be.
As the Think with Google website states:
"Mobile has forever changed the way we live, and it's forever changed what we expect of brands. It's fractured the consumer journey into hundreds of real-time, intent-driven micro-moments. Each one is a critical opportunity for brands to shape our decisions and preferences."
These moments for consumers occur when they pick up their smartphone to search for something. It could be something they want to buy, a place they want to visit or something they want to learn.
Are you providing the right moment (experience) for your website visitors?
The Mobile-Friendly Test
Think with Google has even integrated a mobile-friendly testing tool, so businesses can test their website.
The test is based on three things:
Mobile Friendless
Mobile Speed
Desktop Speed
While visitors wait on the report to generate, they are provided with a few mobile statistics. When the results display, a brief explanation accompanies each result along with more stats or an important point about mobile.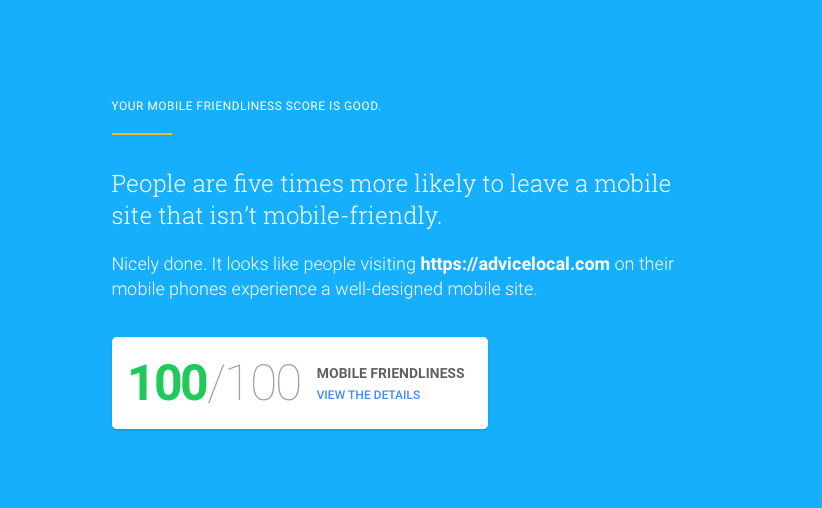 I like how they have made it so the person running the report can request to have the report emailed, for later review.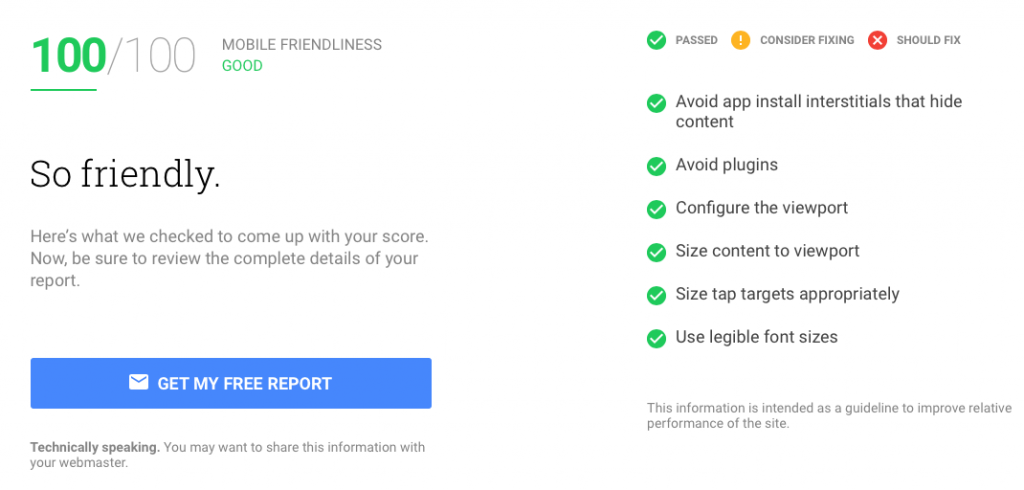 I'm not sure if you realize it yet or not, but Google has changed their look, the way search results are served and are pushing mobile optimization and AMP. This is all to help businesses and brands succeed when their Micro-Moment opportunities arise.
Coincidentally, in an Advice Local partnership with BIA/Kelsey, a research report was just released, Consumer Micro Moments & Businesses: Trends and Best Practices, which explores best-in-class strategies for a solid foundation that agencies, publishers and small-to-medium-sized businesses (SMBs) can use to ensure they are present in consumers' moments of need. Taking control of local digital presence is just the first step.
Go run the mobile-friendly test for your website or your clients' websites! The moment is now. Don't wait.
P.S. If you haven't already downloaded the research report on Micro-Moments click here.