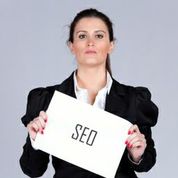 Figuring out the key to optimizing local business listings, in order to help your business dominate local search results, can be daunting at times. Advice Local has put together a list of 10 things you can do to make this process easier for you.
1. The first thing you should do is complete a full online search for all directory listings referencing your business. You might be surprised to find all of the places your business name appears.
2. Claim all listings that are yours and remove any duplicates.
3. Search for additional directories that may be relevant to your industry or location.
4. Pay special attention to directories that are noted to be of high quality. A top listing in a low-quality directory is not worth your time.
5. Write complete and helpful descriptions that really tell people who you are and what you offer.
6. Include multiple photos in your listings. Avoid the temptation to post a single profile photo and nothing else.
7. Include videos in your listings. Experiencing a store or restaurant like this can be a great lure for customers.
8. Think of everything that would be helpful to customers in a listing, and add it. This could include hours of operation, directions, special brands or products carried and more.
9. Solicit and post customer reviews when optimizing local business listings. Reviews are proven to impact the actions of those who see them.
10. Complete every possible field in every listing. Special attention should be given to your NAP as well as directions to your business.
Business listings can help you improve local SEO and build your brand. Taking the time to manage them is important.
Call for Help
At Advice Local, we take pride in helping local businesses stand out from the competition and really thrive. If optimizing local business listings has you stumped, contact us anytime.