Traditional phone book advertising is dying and local online search is exploding. The numbers prove it.
54% of consumers say they replaced their phone book with the Internet.
1.8 billion searches involve consumers looking for local businesses every month.
43% of online searches made on Google include a geographic identifier like city or zip code.
70% of Internet users report using search engines to find a local service.
Offline sales influenced by consumers browsing and researching online are projected to increase 12% over the next five years.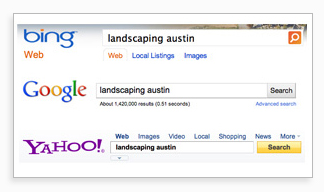 Organic and local search outperforms paid search across the board.
85% of online searchers don't click on paid links.
77% of users choose organic over paid listings when searching online.
40% of SEO campaigns see ROI over 500%; only 22% of PPC campaigns were comparable.
Organic search results are 8.5 times more likely to be clicked on than paid search results.
Pay per Click (PPC) costs rose 37% over the past year and continue to rise.