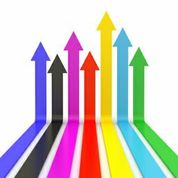 Online directories can help your SEO. Online directories can hurt your SEO. You have likely heard both of these statements, making you wonder which one is true. Well, the fact of the matter is that they are both true. There is no one-size-fits-all when it comes to online directories. How to tell if a directory is good or bad for your business can be done—as long as you are willing to put in the time and do your homework.
Relevance Rules
This should be your mantra when seeking online directories to submit your business listing to. Your first rule of thumb should always be to look for those directories in which your listing would be logical. If you sell tires, for example, a directory that lists grocery stores is not likely to a good bet. A directory that is focused on automotive products, however, is. No matter how great any directory looks, if it does not truly target your industry or your audience, stay away.
Locals Love Local
Local search is more important today than ever before, and the reliance on local search is only expected to continue to grow. Any local business should make sure to claim all listings in local directories to maximize this exposure. Along with targeting local directories, it is essential that you make sure that all of your listings are complete and consistent. That means making sure you fill out every piece of information possible in the same way across all directories.
Use Your Noggin
The bottom line with putting directory listings to work for you is that they just need to make sense for your business. It's time to take off the "I want to increase my page rank" hat and put on the "I want to be found by my customers" hat. When you do this, you will find that identifying the right directories becomes rather obvious.