In a move that benefits developers, businesses, and consumers alike, Apple will soon allow app developers to respond to customer reviews on the App Store. This welcome update (available in iOS 10.3) will make it possible for app creators and owners to publicly reply to user reviews, which are visible to anyone considering downloading the app.
App creators will be able to chime in to address unfair reviews, clear up misunderstandings about how the app works, and offer insights to help consumers see why the app is worth the download. Plus, participating in a two-way conversation shows customers that the developer or business owner cares about the app and is receptive to user feedback, which could encourage more reviews and< more downloads.
This Change is Great for Our Advice Mobile Partners
This change is going to be great for our Advice Mobile partners. It empowers our customers to better serve their clients with review management in Apple's App Store. It's been an available feature on Google Play since 2012.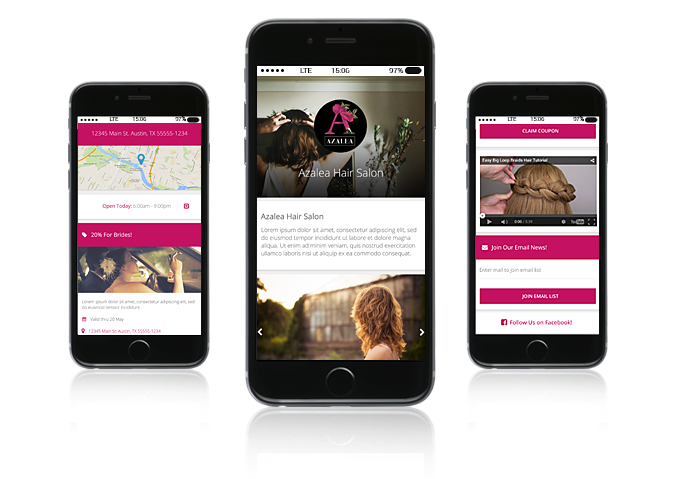 For those of you not familiar with Advice Mobile, our partners can create branded mobile apps on-the-fly and demo them for their customers, while at their location, on the phone or even during a webinar. Once an app is created, if the customer wishes to purchase the app, it can then immediately be submitted to the App Store and Google Play.
We'll be here to provide the education necessary on how to respond, plus best practices for review management.
Mobile Apps Built for Local Businesses
Considering that 90% of all mobile screen time is spent in apps, this update is something business owners cannot afford to ignore. Giving app publishers the power to reply to app reviews will help businesses create a stronger brand image on the App Store, get more downloads, and connect with new customers.
If the businesses you represent need a branded mobile app for their customers, Advice Mobile can change that within just a few minutes. Use our simple and powerful technology to create a custom app right now – no coding required!
Want to know more about becoming a partner? Request a demo TODAY!