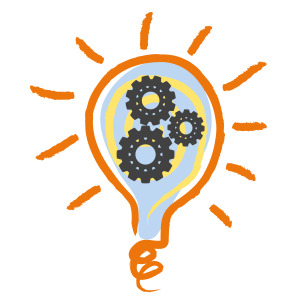 The Internet is one of the best inventions and, for businesses; it means the opportunity to utilize every possible form of free advertising, sometimes eliminating the need for traditional forms of advertising all together. Facebook and Twitter are the usual first steps, but if you haven't considered utilizing a directory listing site, then here are four underutilized business listing sites that could help push your business from online obscurity into a thriving online presence.
Claim Your Business Listing on These Websites
Foursquare
Foursquare, often only thought of as a social media platform, is a handy app to find great places to eat and let your friends know were you like to hang out. However, you can claim your business listing on Foursquare and optimize your listing. Your customers can:
Check-in on Foursquare at your location
Leave comments
Rate your business
Each of these can leave a lasting impression both for your customers' social media followers as well as those seeking the products or services your business provides. You can also add your Twitter handle on FourSquare so customers can tweet you, making one visit do double-duty for advertising.
DexKnows
The advantage to using the DexKnows listing site is that not only does it allow you to add a business listing but it also lets you track how your customers interact with your profile. By using this platform, you get your business Internet presence established, plus track your online reputation. On this listing site you can:
Tweak things that are detracting business
Monitor incoming ratings
View customer reviews
This directory listing also helps point you to places, both online and in print, where you can advertise your business.
Angie's List
While Angie's List is a well-known online website where you would look for a business or contractor reviews, have you considered that this is directory listing website. This website is one of the most highly respected online listing websites for services of any kind and provides reliable reviews for potential customers.
They say word-of-mouth is the best form of advertisement, and Angie's List lets you merge that idea with your online presence.
MerchantCircle
MerchantCircle offers a selection of free marketing tools to help promote your business, including the opportunity to host a business blog on their directory listing site, which provides you with the opportunity to share about your products and services with current and potential customers. The focus of MerchantCircle's directory listing site is connecting small, local businesses with:
Local customers
Other small businesses in your area
Customers looking specifically for your product
So much of our time is spent on the Internet and, as more and more businesses move toward a stronger focus on their online presence, it is absolutely necessary for you as a business owner to not be left behind.
In addition to claiming your business listing on directory websites, it is important that each one has a consistent look and feel, plus has your address and contact information correct. Learn more about how to optimize free business listings.
Signing up for on directory listing websites will not only increase your online presence but also promote your business, create new customers and give your business the best chance of succeeding. We specialize in claiming and optimizing directory listings, so contact us today and get moving forward.