The spawning and spreading of content over the internet has resulted in today's consumers being more industry-, product- and brand-aware than ever. Brands have accepted content marketing as one of the most effective ways to acquire and retain customers. A study of over 200 Fortune 500 CMOs reported that 95% of them:
said content marketing was critical to their business;
believed creating timely, engaging content was one of their biggest challenges;
relied on content to engage their audiences.
Let's revisit CMI's definition of content marketing:
Content marketing is a strategic marketing approach focused on creating and distributing valuable, relevant, and consistent content to attract and retain a clearly-defined audience — and, ultimately, to drive profitable customer action.
While it's clear that content marketing is by no means a one-size-fits-all method (hello, "clearly-defined audience"), your content needs to reach a critical mass of audience before you can think about segmenting or profiling them based on their intent or behavior. Let's explore a few fundamental strategies you can use to build and keep a bigger, keener audience.
Four Content Marketing Strategies Businesses Can Use to Grow Their Audience
1. Spread Out on Social Media and Stick to It
While the use of social media for content promotion is as obvious as the sun rising in the east, and 9 out of 10 companies are already on social media, it continues to be the top content marketing tactic used across B2B and B2C industries.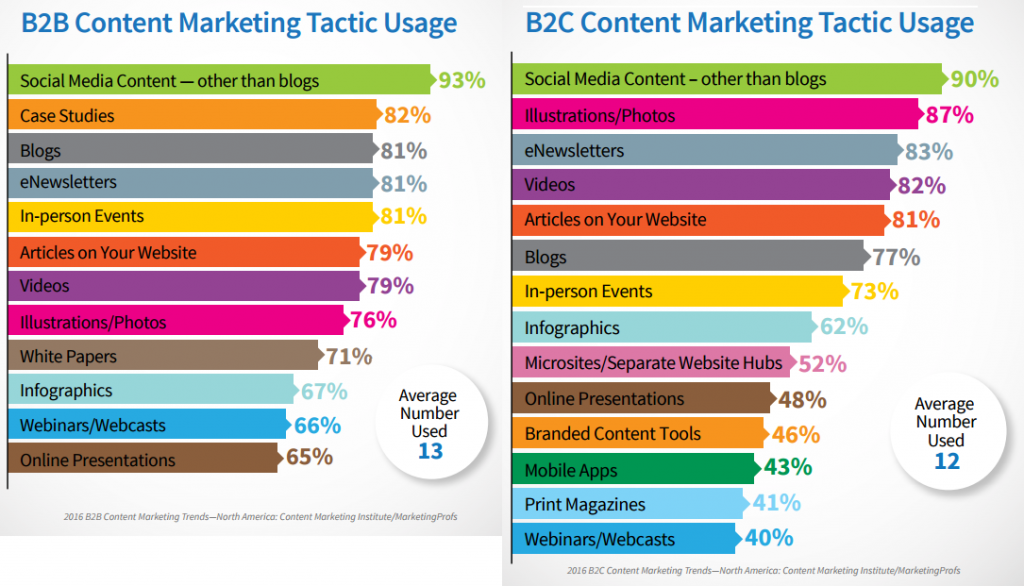 Managing a successful brand account is not quite as simple as it looks. I like to use the analogy that social media is the car that drives your content to its destination. Before putting your foot on the gas pedal, you need to have a direction. Consider the following questions:
What do you want consumers to walk away with?
If your brand were a person, how would they talk?
How can you provide value with each post?
What are your goals?
How do you measure success?
Once you have a map drawn out, it is important to know how you're going to drive your car. That is, what social media platforms will work best for your mission?
For example, Arby's has a quirky presence on Twitter – they spend a lot of time setting up photo ops with their menu items in real world situations.
Heavy is the bun that wears #TheCrown pic.twitter.com/F3f72zbxSU

— Arby's (@Arbys) November 4, 2016
Recently, they have been posting a series of tweets with cardboard creations complemented with witty copy, much to the appreciation of their followers. Not very long ago, Arby's faced an identity crisis. In 2013, they brought in CMO Rob Lynch, who reinvented their image as a clever fast-food chain that strikes a chord with the public.
The beauty of using social media in your content strategy is that it is a two-way road and there is always room for improvement. You will learn a lot from both your victories and failures.
Take each user interaction with a grain of salt. Use their thoughts and feedback for future reference to build from. The key to doing this successfully, unsurprisingly, is data. Use a social analytics tool such as Keyhole, which lets you track the performance and reach of hashtags or brand keywords, monitor engagement on your competitors' accounts as well as your own, and access historical impression data on all your posts.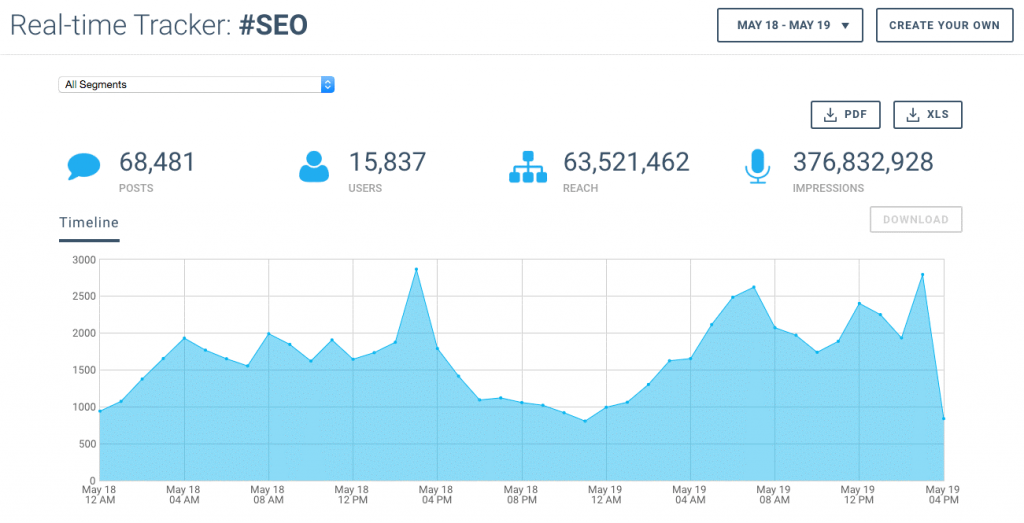 All this helps you learn what sort of messaging works – and what doesn't – for your brand.
2. Harness the Power of Imagery
Humans are visual beings. A study conducted at the University of Minnesota found that 90% of the information transmitted to the brain is visual and humans process images 60,000 times faster than text.
What's the implication in content marketing, you ask? Content featuring compelling images averages 94% more views than those without.
Read that again.
Walls of dense copy don't always resonate with users. When you're creating content, try to incorporate photos, videos, memes, or infographics to make it more eye-catching. Needless to say, social media combined with stunning images is an evergreen formula for content marketing success – hello, Instagram!
Food brands are masters at using imagery in content marketing. Here, McDonald's uses an enticing photo to market their classic chicken nuggets. Using close-up visual effects, the food is the centerpiece of the post and the copy acts as a supplement to wetting your taste buds.

Image Credit: McDonalds
Here is another example from Southwest Airlines. They use a compelling picture that represents the recently relaxed restrictions on traveling to Cuba. The image works to build excitement while the copy provides necessary information and a call-to-action.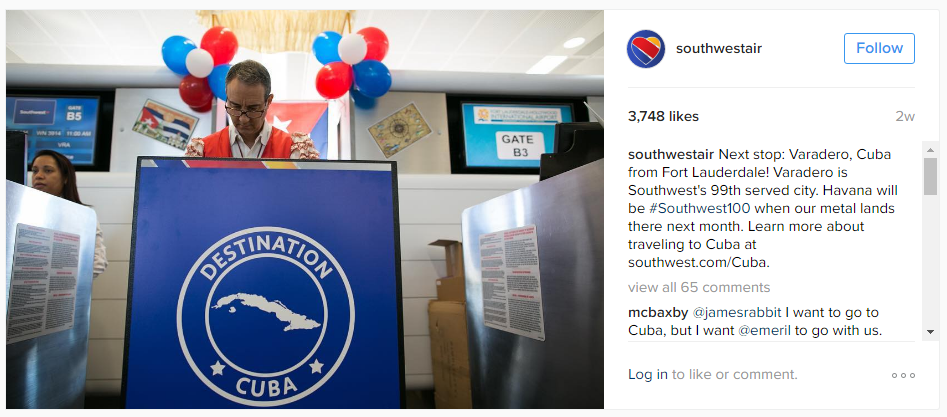 Image Credit: Southwest Airlines
3. Involve Your Audience
Audiences today like to feel a sense of engagement with the brands they interact with. In a survey conducted by Axonn Research, 67% of respondents said they prefer to buy from brands they actively follow and engage with.
Whether through social media, contests, surveys, or guerilla efforts, consumer involvement needs to be a top priority in your content marketing strategy. This means understanding how your audience communicates as well as what is currently trending in the world.
One of my favorite examples of incorporating the audience in a marketing strategy is Coca-Cola's 2015 "Share a Coke" campaign. In perhaps one of the most innovative marketing efforts of the decade, Coca-Cola traded out their famous logo on the 20 oz. bottles and exchanged it with 250 of the country's most popular names.

The title of the campaign alone is a great call-to-action. It prompted customers to do more than just buy the beverage – it urged them to interact with their peers.
By doing this, Coca-Cola connected with their target market on a very personal level. Customers were encouraged to share their photos and stories on social media. In return, the company basically gave the entire storytelling aspect and content ownership to the consumer. People were not just promoting Coca-Cola, they were promoting themselves by starting conversations.
4. Keep it Consistent
Producing content in general can be a challenge. Content marketing should be thought of as a constant work-in-progress. However, it needs to be consistent as well. For example, if you publish blogs, don't post eight articles one week then go three months without posting another. Your audience will pick up on these types of inconsistencies.
Further, it's no secret that Google likes fresh content. The more frequently you publish and the more updated your pages are, the more your site will be crawled and indexed. This leads to increased traffic and, ultimately, a greater amount of leads.
Ever notice how top content creators in online marketing Neil Patel, Larry Kim, and Jayson Demers keep spewing out rad posts on every major online publication? You'd think they write more often than they breathe! Say what you will about their "real expertise" or "factory-made content," but try dislodging their articles from atop their perches in the Google SERPs.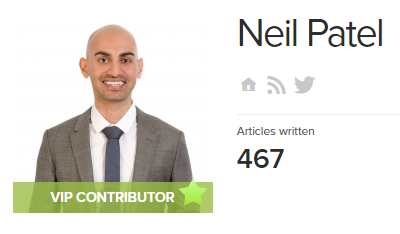 Regardless of what content channels you use – email, social media, webinars, or others – your output and engagement with viewers should always be consistent.
Releasing a consistent flow of content is hardly a one-man job. Luckily, there are tools to make this task much easier. For example, WorkZone is a team collaboration and scheduling tool that can help you plan and manage a campaign from start to end. You can assign tasks to specific employees, stay on top of inter-departmental communication with status updates, speed up approvals, and monitor progress on a micro-level.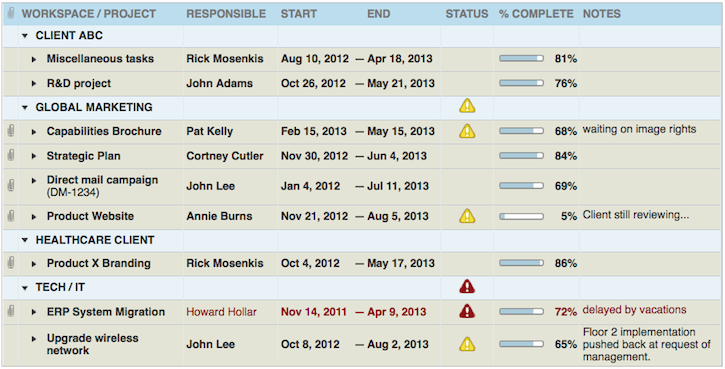 Consistency can do wonders to set the tone for your brand communication, as well as the relationships you share with your customer base. The birds have it, the bees have it, even educated fleas have it. You have no excuse not to be relentless with your content marketing.
Inevitably, not every strategy is going to work for every brand. Great content is not produced overnight. Step back and examine what makes your brand unique in the eyes of your audience and on a given channel. Don't be afraid to get creative and think outside the box. You will eventually strike gold.