Now that most of us have been quarantined in our homes for 6 weeks or more, in Texas the time has come where consumers are going to stretch their legs just a bit again. While these looser restrictions haven't rolled out across the entire country yet, they will be soon. Hopefully this will bring new and returning business to your customers' store front and website.

COVID-19 Is on Consumer Minds — Give Them Assurance By Updating These Business Listings
Consumers are still quite hesitant about getting back out to shop and do activities that could be considered non-essential. It's important for your customers to assure their customers that while the restrictions are loosened, extreme caution is being taken.
Google Business Profile (GBP), Bing, Yelp and other important listings and sites are making it easy to highlight these precautions within their profiles.
Important Features Available Through Google Business Profile
1. Mark the Business Temporarily Closed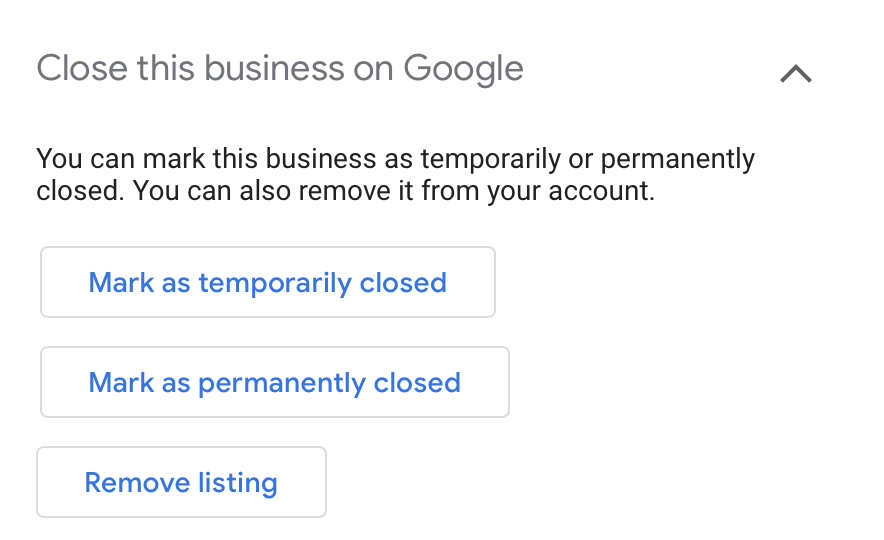 If the business is not open at this time, they can simply mark it as temporarily closed. Just as consumers don't like getting lost on the way to visit a business, they certainly don't like arriving there and seeing a sign on the door that says the business is closed for COVID-19 while their business listing says doors are open.
2. Post a COVID-19 Update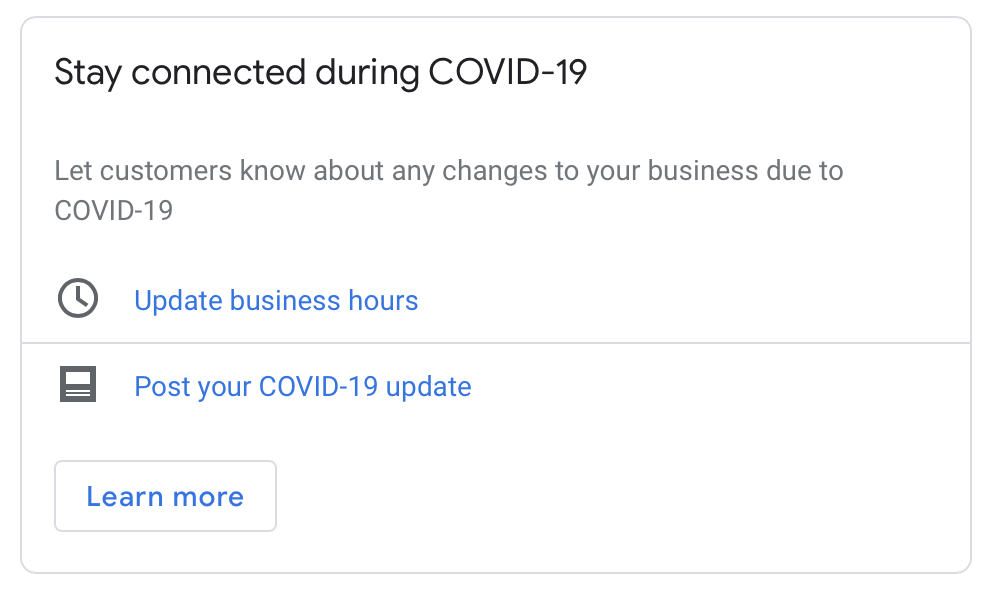 This feature works much like a GBP post. While there isn't a place for the business to upload an image, they can add a CTA button.
Here is an example of what it will look like featured in search results on desktop and on the business listing.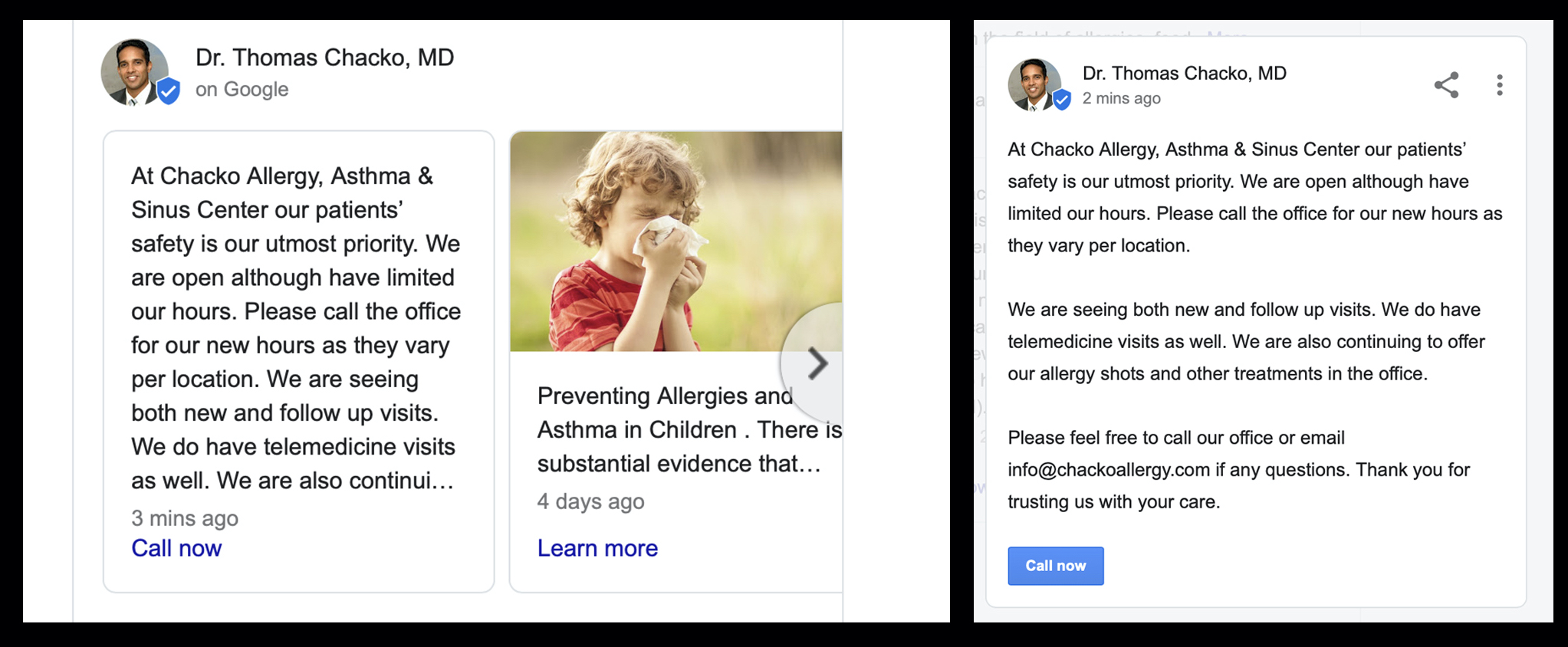 Many businesses had already added a GBP post with their COVID-19 precautions. We recommend writing another one to place in this COVID-19 area, as it is featured with a title "COVID-19 Updates From Business" in search results on mobile. If you need help on how to add a GBP post or update a Google Business Profile listing, here's a how-to.
Google has shared quite a bit of guidance for businesses relating to COVID-19 in their help section.
Bing Has Some COVID-19 Features Too
1. Make an Announcement

Businesses can share their COVID-19 precautions on the Bing listing too. Features such as including a start and end date are available, along with adding a link to the business' website page that discusses the steps the business is taking. When the update is put up, it goes under review by Bing, so it may take a few days for it to be live.
2. Mark the Business as Temporarily Closed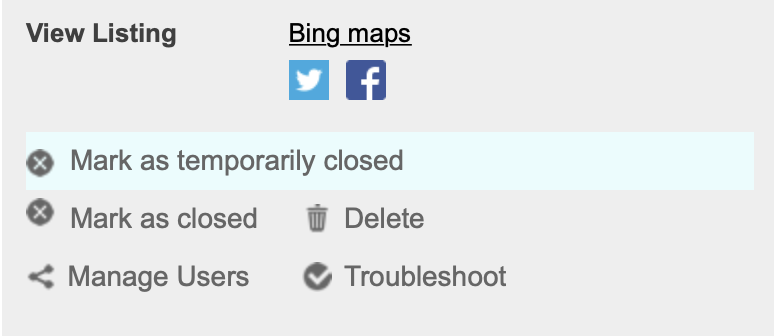 While Google is the search engine most businesses turn to, Bing has a small percentage of the market share, and Bing is the default search engine available on Microsoft's devices. Some consumers trust Bing more. Businesses need to make sure their listings are accurate there, too. Here are Bing's added insights in their help section for you.
We have a Bing How-To for you as well.
We Can't Forget Yelp's COVID-19 Recommendations
Yelp has also published some recommendations for businesses. One of the items a business can add is COVID-19 Advisory Alert. It's pretty simple to access and update from the Yelp dashboard on desktop.

While I didn't test the feature, Yelp says it's available in the Yelp for Business app, so the business can make changes from their mobile devices.
If Yelp has you baffled a bit, here's how to create and optimize a business listing on Yelp.
Solutions for Adding a COVID-19 Alert to Facebook
Facebook hasn't added any special sections for pages, but you can pin a status update, modify your business hours and put specifics in the business' about section.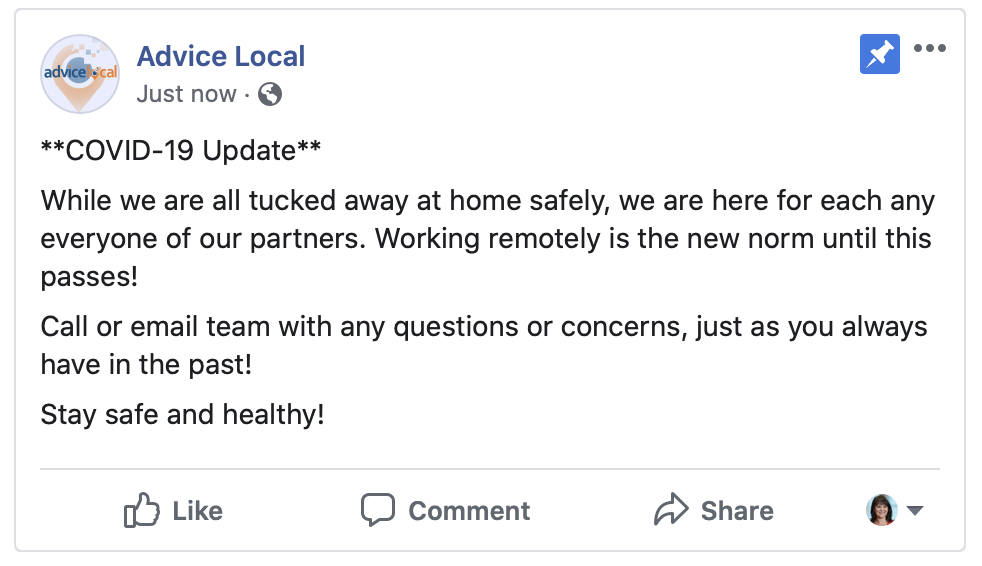 Highlighted above is an example post you can put on the business' social media. Adding a custom graphic will make it pop even more.
Help Is Available — Don't Let COVID-19 Impact Your Listing Management Best Practices
I've only hit the high spots here, be sure to search the web for "COVID-19+[directory name]" for the features they have available. While you can't update all the directories because of time restraints, you'll definitely want to update the three I mentioned above – and Facebook.
Since I'm the #QueenofLocalSEO I can't leave you today without sharing that adding important COVID-19 info to a business' listing is not only good for the consumer, it's good for the business.
With many of the sources mentioned above including the option to add a link to the website, it helps add even more authority for the business, which as we all know improves placement in search results.
If you are not already an Advice Local listing management partner, request a demo. Our team will walk you through how we can assist you to better support your local business clients today.