Google's at it again… the good news is they are not rolling out a new algorithm this time, but instead adding a new feature for Google Business Profile (formerly Google My Business).
Traditionally, consumers searching online for a specific product or service would need to visit the business' website or call to ask additional questions before making a purchase decision.
Community Questions & Answers Coming to Google Maps
This newest GBP feature, Community Q & A, now available in the maps listing of a business, is another example of Google's desire to provide consumers everything they need to make informed decisions right from search results. (If you're not familiar with the Google's other newer features, Posts and Messaging, you should read about them too.)
In Google's announcement made just a few days ago, they encourage local business owners to log in through the Google Maps app on an Android device and add a few questions and answers they frequently get from consumers. [Update: This feature is available on iOS and desktop too now.]
At Advice Local, it's important to us that we investigate all of these available features for our customers, so here's a few screen captures showing what Community Q & A looks like.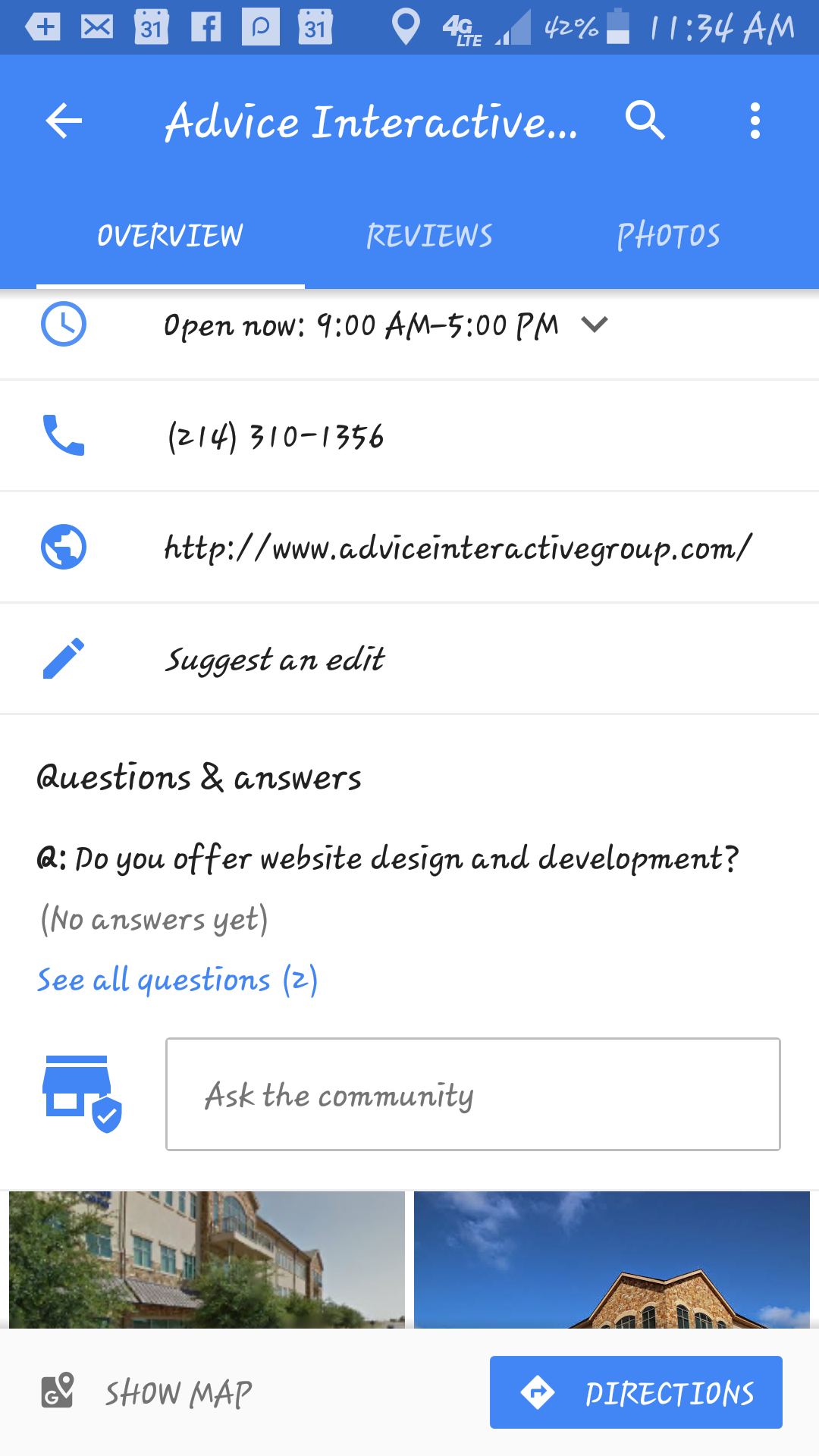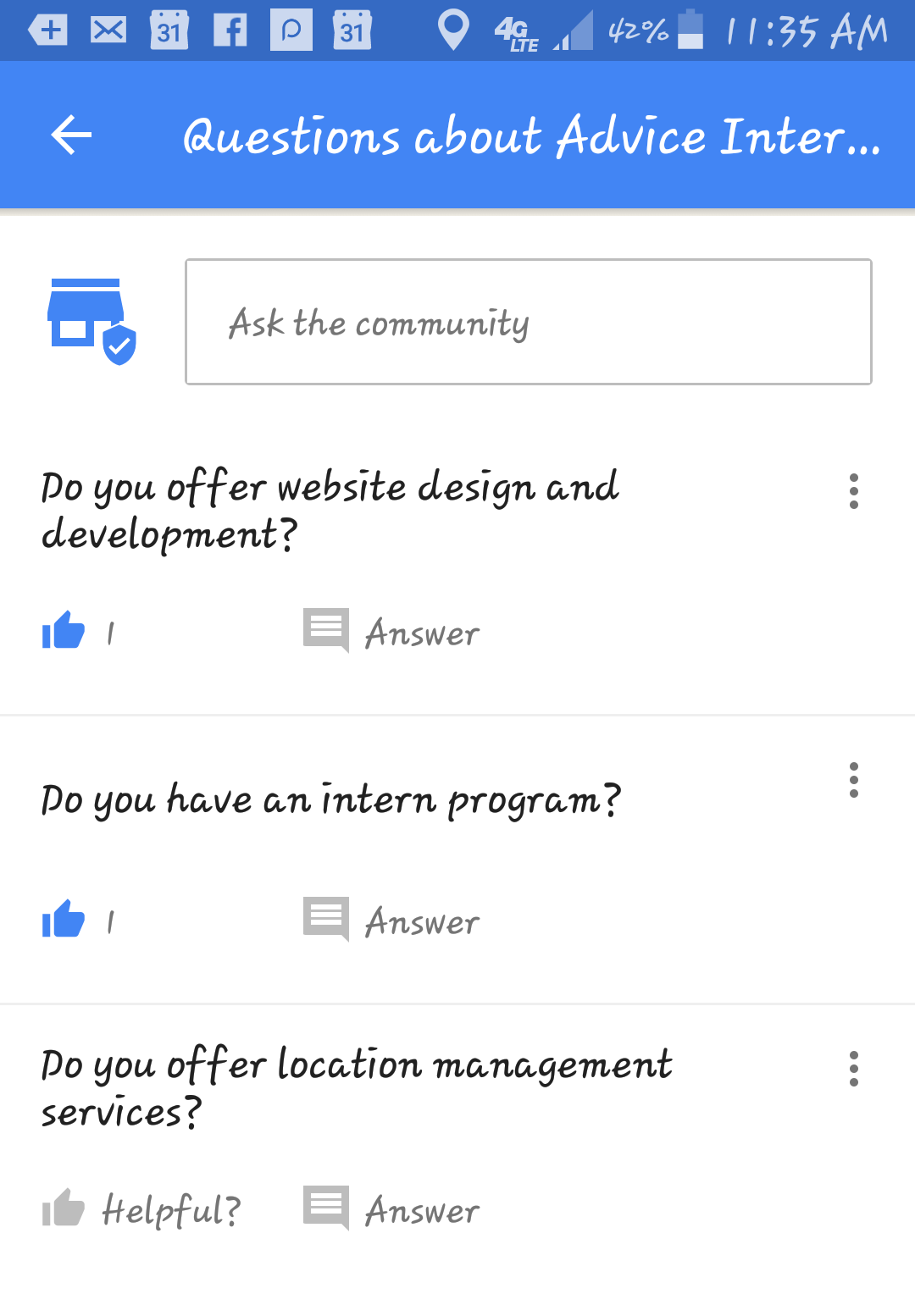 Here's What You Need to Know About this Google Maps Questions and Answers Feature:
At this point the Community Q & A feature is only available on Android, so to add questions or answers the business owner or representative will need to use an Android device.
Since this feature isn't public yet, at this time only the business owner will be able to see and add questions to their own map listing.
Once this feature goes live, consumers will then be able to post questions for the business and community to answer.
Businesses on Android devices will be able to receive notifications when a new question is asked and answered.
The community and the business can reward relevant questions and answers with a "thumbs up". Search Engine Journal states that the more "thumbs up" a question receives, the higher it moves up in the maps listing.
Google hasn't yet made any announcement alluding to when they will make this available on iOS, but I hope it's soon! My team of Apple fans is definitely anxious to test it out.
Need help creating, claiming and optimizing Google Business Profile for the businesses you represent? Now is the time to find out how Advice Local can help!