First of all, congratulations on taking the first step in increase the local visibility of your business! Community Walk can help your customers find you quickly and easily by creating your very own map.
Community walk is the only website that allows you to create personal, community and professional maps to embed onto your website. This is a great opportunity for realtors, local governments, hotels and ANY organization or business!
The ABC's of How to Sign Up With Community Walk
To create a map, simply follow the step-by-step process detailed below.
Step 1: Go to http://www.communitywalk.com and click on "Login" located at the top of the screen.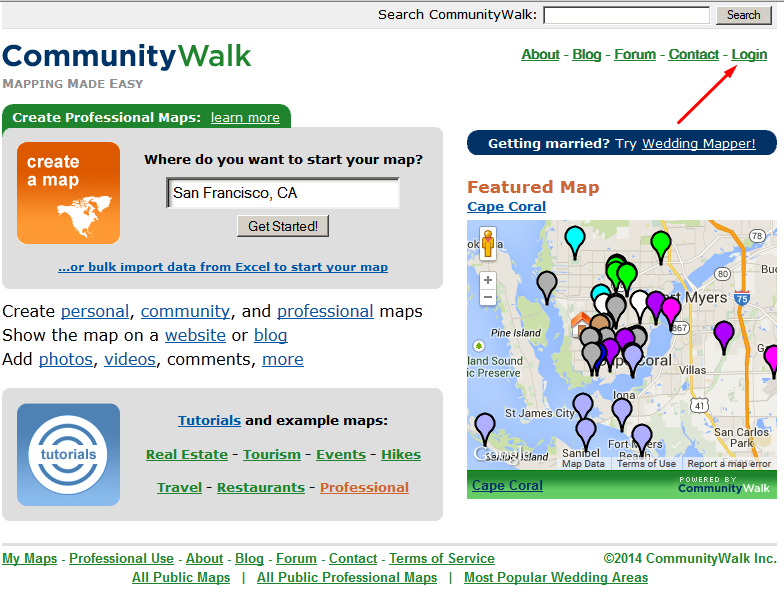 Step 2: Click on "Register" below the login fields.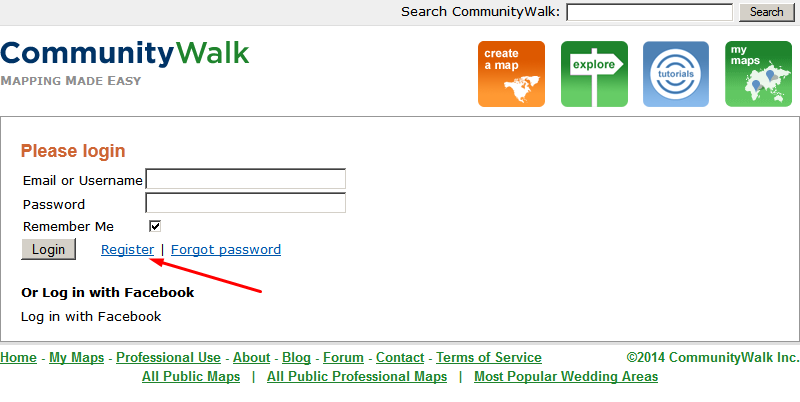 Step 3: Enter Captcha and click the "Get Started" button.

Step 4: Fill the form with your details and select the "Signup" button.

Step 5: After completing the sign up process, you will be brought to this page. Click on the "Click here to continue to your maps page" to continue.

Step 6: Here you can see an option to create a new map. Click on "Create New Map."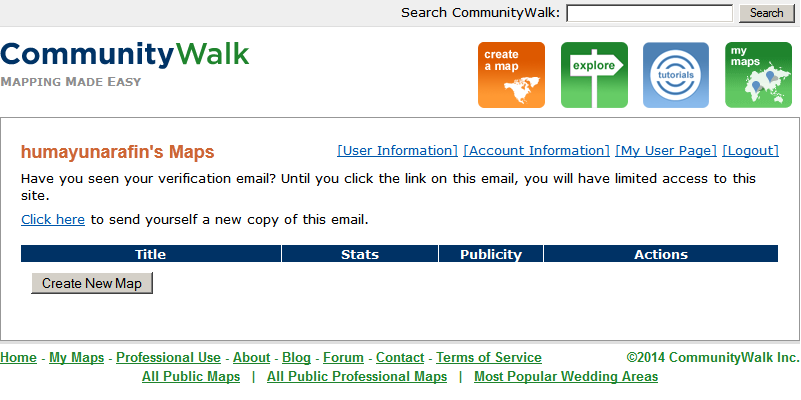 Yes, it really is that simple! Now you have created your very own map!
If you would like to learn more about how Advice Local can help you with your digital presence across the Internet, feel free to contact our customer service.