Advice Local was recently awarded the 1st place trophy for a second year in a row as the #1 Local Business Listing Service. Advice Local has prided itself in providing rich media listings to its customers. Our philosophy has always been to add as much data to each listing as possible. Since many directories allow you to add a video we have created the free video option for our customers. While not the slickest of videos the process is great for helping with optimization. By placing the NAP or Name, Address on phone number on several different types of sites like directories and also video sharing sites helps increase the ranking of a local listing on Google. Our local Business Listing service works.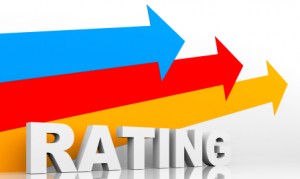 I recently checked on some old Local Business Listings we did for a client in 2010. This client did our package along with 6 months of basic Local SEO. After 3 years of doing zero SEO he is ranking in the B position for Martial Arts Costa Mesa. The A position is help by a company that is very active in the social space as well as the SEO. Our client continues to get calls 3 years later ofter we did the work for him. Talk about advertising that continue to keep on giving. You cant get that kind of bang for your buck with yellow page advertising. This just process the using a local business listing service like Advice Local works and works well. Any business trying to get some new business from the internet should do a local directory submission to all the relevant local and national directories. It should be the foundation of any internet marketing plan. The price is low and results can be the greatest bang for your buck.
Steps to take to get to the top of the Local results in your town
Claim and Optimize your Google + Local Page (Google Places) for your business. Add as many categories as possible.
Submit to Local Directories using a local business listing service like Advice Local or similar.
Make sure your website is properly optimized with content and meta data.
Implement on off-site SEO plan
Engage in Social media by posting information related to your business.
Our Local Business Listing service submits your business to 85 of the top sites. By using Advice Local you will:
Save Time – jut enter your business info 1 time and then we enter it 85 times!
Save Money – 1 fee and its done.
Take Control – We give you all usernames and passwords
Resellers can set their own pricing
Claim listings that require phone or postcard verification without a hassle! We white label phone calls if needed.
We claim all your listings to prevent spammers and competitors from hi=jacking your listing
Expose issues keeping listings from ranking high (typos, duplicates, bad data, etc.)
Citation consistency and volume of citations is one of the top SEO practices for local business listings.
We are 100% compliant on all verification listing practices and procedures.
We have submitted over 15,000 business since 2007
To claim your listings go to the #1 local business listing service at   advicelocal.com